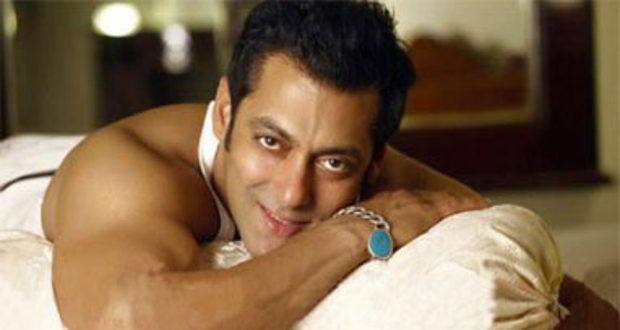 Salman Khan, the reigning king of Bollywood whose films make big bucks merely on his screen presence, turns 48 today i.e. December 27. Apart from acting, the actor who is fondly called Sallu, is known for other aspects of his personality as well. His philanthropic nature which is evident from his charity called Being Human, his larger-than-life persona, his star power, his candid confessions (the latest one being that he is a virgin!), and not to forget the fitness freak in him. Even after 48 years, the actor is fit and can put younger actors to shame with his fitness levels. Here are 5 fitness wonders inspired by Salman Khan.
Started the bodybuilding trend in Bollywood
If we had to pinpoint one person who started the trend of getting in shape and looking toned onscreen, it would be none other than Salman Khan. The actor revolutionised the film industry in his own way by bulking up and flaunting it. Needless to say, others followed suit. The actor worked hard on his physique by getting muscular and six-pack abs and then showed it off by going shirtless in his movies which became quite the norm. (Read: Salman Khan's fitness regime)
Inspired other actors to lose weight
There are numerous stories about Salman Khan training other actors to get in shape and often inspiring star kids like Arjun Kapoor, Sonakshi Sinha to lose the extra kilos and enter Bollywood. Being a fitness freak, the actor took it upon himself to nurture these youngsters by sharing his fitness knowledge and letting them train in his gym. The bevy of fit actors we see today including the likes of Hrithik Roshan and Ranveer Singh have been inspired by Sallu in one way or the other.
Made cycling cool
The Dabangg star is known to make a distinct style statement and not just in his films. One of the things that Salman popularised is cycling. He broke the norm of jet-setting in swish luxury cars with windows rolled up. Instead, the actor openly cycled whenever possible – on Mumbai's roads, to film sets – making him a fitness icon yet again. We all know the very many benefits of cycling but often don't inculcate this low-cost, fit habit. But with Salman Khan doing it, it definitely inspired many to go back to basics and start cycling again.
Quit smoking and drinking
Once known as the 'bad boy' of Bollywood for his excessive partying, drinking and smoking, Salman turned over a new leaf when a health scare called trigeminal neuralgia affected him a few years ago. Characterised by intermittent, shooting pain in the face, jaw and eyes, trigeminal neuralgia affects the trigeminal nerve, which is the largest cranial and sensory nerve of the head and face. It is also the motor nerve for the muscles required to chew. The nerve sends impulses of touch, pain, pressure, and temperature to the brain from the face, jaw, gums, forehead, and around the eyes. The actor underwent treatment for the same multiple times as the pain resurfaced after the first surgery. Doctors advised him to stop alcohol consumption as we was on medication and the actor did so; he even switched to green tea for his health's sake. Last year, the actor made news when he quit smoking as well, again, in his unique manner. Salman would puff on a cigarette without lighting it whenever he felt the urge to smoke. (Read: What is Salman Khan suffering from?)
Looks fit as a fiddle at 48
Despite his health taking a dip due to his condition mentioned above, Salman was quick to get back on the fitness track with a strict workout regimen which helped him lose around 8 kg. The actor chalked up a new strenuous gym plan and a strict diet to get back in shape. According to a source, 'He planned his workout sessions divided into cardio sessions and weight training. He goes for cycling or jogging for an hour, does dead lifts to improve leg and back muscles. His push-up count can go up to 1000 and up to 500 crunches. His diet is very simple, depending on whether he is shooting on that day or not. He eats a lot of fruits and salads throughout the day. He loves non-veg food like chicken or fish and ensures he doesn't overstuff himself. He prefers to end his day with a soup. The dedicated diet has helped him to get his old physique back.' (Read: Salman Khan weight loss regimen)
Photo source: Zeenews.india.com
For more articles on Fitness check out our Fitness Section and for videos check out our YouTube Channel.  Don't miss out on the latest updates. Follow us on Facebook, Twitter and Google Plus.