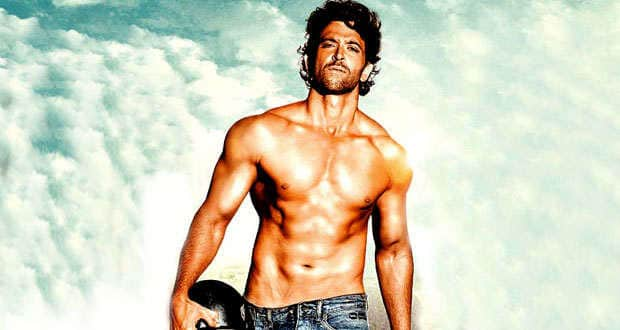 Bollywood is a dog-eat-dog world and looking young, fit, ravishing or ripped is the sole criteria for survival. Here's what some of our hottest Bollywood stars do to keep fit. Read about Salman Khan's love for cycling, Aamir Khan's passion for new trainers, Shilpa Shetty's yogasanas, Kareena Kapoor's surya namaskars, Hrithik's training, Bipasha's focus on specific body parts, and much more!
 Hrithik Roshan: So what does Hrithik do to maintain those Greek God looks? He works out twice a day – morning and evening. His workout consists of cardio exercises, apart from weights. Hrithik keeps away from oily food and milk products, but has protein shakes. He breakfasts like a king, but follows it up with a light lunch, evening snack and dinner.

Salman Khan: B-town's favorite bodybuilder hunk is going to learn a new form of combat for his next film. A complete fitness freak, Salman Khan makes sure he works out every day. His movie sets probably have more dumbbells and machines than most well-equipped gyms. And if he is shooting on the outskirts of Mumbai, he simply cycles his way there and back leaving many bystanders awestruck! Recently, he did it again to reach the sets of Ek Tha Tiger, his film with Katrina Kaif. Salman is relentless in the pursuit for the perfect physique and has been known to do 1,000 push-ups or 2,000 sit-ups a day. He hates junk and processed food and gorges on organic food mostly consisting of chicken, egg whites, fish, pulses and salads.

Aamir Khan: The chocolate boy bulked up for Ghajini with eight-pack abs and lost it just as easily to play a college kid in 3 Idiots, is at it again. He is all set to undergo yet another transformation, as he wants a lean-yet-fit body for his role in Dhoom 3 (think Brad Pitt in Fight Club). Aamir hired a desi trainer for Ghajini, but for Dhoom 3, Aamir has a British-Filipino expert stationed at his Bandra home. The actor believes that a healthy and balanced diet, exercise and rest are the key ingredients to good health. When he was bulking up for Ghajini, he ate small meals every half an hour, and followed tips from Arnold Schwarzenegger's Encyclopedia of Bodybuilding.

Shahrukh Khan: His six-pack abs in Om Shanti Om didn't come easily. Neither did his lean and mean look for playing a superhero in RA.One. The 40-plus actor works out at least four times a week. However, his 100 push-ups and 60 pull ups are a daily affair. A lover of tandoori chicken and cola, Shahrukh reportedly changed his diet to include grilled food and lots of water, avoiding desserts completely.
John Abraham: The hot hunk is a sucker for various sports and kickboxing. He works out for two-three hours every day with a combo of weights, cardio and kickboxing. Although he is a PETA brand ambassador and a strict vegan he still eats egg whites for the protein. His diet includes juices, dry fruits, tofu, corn and dal, apart from toast and tea, chapattis and stir-fried veggies. Soups and protein shakes are also on the menu. John is one of those who believe in eating small meals every few hours keeping in mind the body needs constant nourishment. Like Kareena, John too is against crash dieting. He firmly believes a good night's sleep is necessary and looking at his Adonis like looks we are inclined to agree.

Akshay Kumar: He is probably the only Bollywood actor in his 40s who wakes up in the wee hours to practice martial arts and yoga. But fitness is also about the mind for Akshay Kumar, who keeps his energy levels high through positive thinking and prayers. And just like our former PM, the late Indira Gandhi did, the actor digs into his inner reserves for that extra dose of energy. Akshay also goes to the gym, plays basketball, swims, meditates, jogs, walks and treks! Most importantly, he eats everything, but nothing in excess.
So we can see our Bollywood celebs do put in a hard shift to keep fit and if they can do it with their round-the-clock schedules and hectic lifestyle so can we.
Source: www.bollywoodlife.com