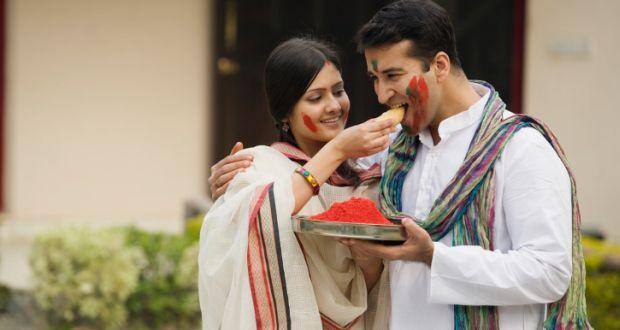 March 17 is Holi.
Any festival calls for a round of special delicacies in India. And considering there are plenty of festivities in a year, you can end up adding a lot of calories on such days. But you don't have to miss out on them either. Just make them in a healthier way which does not affect your waistline or disrupt your weight loss plans. Holi, the festival of colours is just around the corner and here are a few special treats you can make. Happy Holi!
Gujiya is a favourite Holi recipe, crisp with the goodness of sugar, coconut and aromatic spices. The recipe shared here is a healthy version of the traditional fried gujiya. The stuffing can be versatile, altered to suit your requirements. This baked gujiya is sure to delight you and make your Holi very special. Find the recipe here.
Chaklis are loved by many and make for a yummy treat but they are deep fried which means, many avoid it for health reasons. Make this baked version in an oven which does not have any oil, yet tastes just as good. Find the recipe here.
Malai peda is a favourite delicacy of many but it can be quite rich in calories. Make its sugar-free version and enjoy it on Holi. The addition of saffron and cardamom powder gives it a beautiful aroma making it an irresistible treat. Find the recipe here.
This spiced drink is a popular beverage served on Holi. It has the goodness of fermented veggies and is known to be an effective appetiser. This is highly nutritious and yummy too. Serve it to guests as a welcome drink. Here is the recipe. 
Recipes provided by Chef Sanjeev Kapoor and  HealthifyMe, the world's first Indian nutrition tracker.
You may also like to read:
For more articles on healthy recipes, visit our recipes section. Follow us on Facebook and Twitter for all the latest updates! For daily free health tips, sign up for our newsletter. And to join discussions on health topics of your choice, visit our forum.