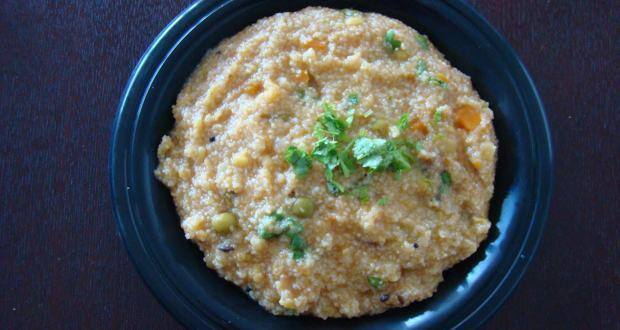 When you decide to eat healthy first thing that comes to your mind is eating bland or sweet oats, cornflakes and other such 'food for weight watchers' recommended by dieticians. And there goes all the motivation! Well, fret no more. Here's a list of Indian food items which www.thehealthsite.com has come up with  that is not only a treat to your gustatory senses but healthy as well! 
Dalia is a popular breakfast cereal in North India and is made with whole wheat grits or broken wheat. It can be made either as a sweet dalia kheer or as savoury dalia.
 Why is dalia a healthy food option?
Being a complex carbohydrate, the rate at which it gets digested it slow thus releasing glucose on a slow and sustained rate. This makes it an ideal food for diabetics, people wanting to lose weight or those who have high cholesterol levels.
It has high

fibre

content, which not only helps in keeping the digestive system healthy but also keeps the hunger at bay for a longer time.
 Here's a simple but healthy recipe for daliya upma from Tarla Dalal:
Preparation Time: 5 min
Cooking Time: 10 min
Ingredients
broken

wheat (

dalia

)

cumin

seeds (jeera)

carrot

potatoes

onions

ginger

(adrak)

salt

to taste

a

pinch turmeric powder (haldi)

chilli

powder

coriander

(dhania) for garnishing
 Heat a little in a pan. Add jeera and onions. Add daliya and roast it. Add chopped vegetables and stir for 2 min. Add salt , haldi, red chilly powder  and water. Cover it and cook till the vegetables are tender.
 Here is the original recipe source: Daliya upma by Tarla Dalal
Also in the list: