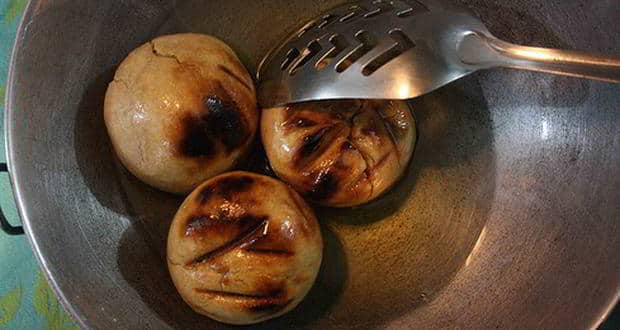 On World Health Day 2012 we give you some healthy Indian food options. If you've decided to eat healthy but don't really like eating bland or sweet oats, cornflakes and other such 'food for weight watchers' recommended by dieticians, fret not we from www.thehealthsite.comhave come up with a list of Indian food items that are not only a treat to your gustatory senses but healthy as well! 
A staple from North India, Sattu was  originally made of roasted gram flour but has now evolved to include other nutritious flours like barley, wheat etc. It is prepared in several ways including parathas, laddoos, litti chokhas and more variations.
Why is it healthy?
Sattu is a perfect blend of balanced nutrients and is prepared in one of the healthiest cooking methods – roasting. In this method, the nutrient value is retained and the shelf life of the ingredients are increased.
Its high fiber content makes it healthy for the intestines.
Having a low glycemic index, is good for diabetics as well. Sattu has cooling properties.
 Here's how you can prepare healthy Litti-chokha (contributed by a member on tarladalal.com):
A traditional dish of Bihar, Litti is an evening snack served with chokha made out of potato, brinjal and tomato.
 Preparation Time: 30 mins
Cooking Time: 20 mins
Makes 6 to 7 pieces
 Ingredients:
For Covering
2 cups wheat (gehun) flour
1/2 tsp carom seeds (ajwain)
2 tbsp refined oil
3/4tsp salt
2 tbsp of ghee
 For Stuffing
1 cup roasted bengal gram flour
2 to 4 green chillies, finely chopped
1/2 tsp roasted cumin seeds (jeera)
Ginger (adrak) , finely chopped
1/2tsp finely chopped garlic (lehsun)
1/2 cup finely chopped coriander (dhania)
1 tsp dried mango powder (amchur)
1 tsp stuffed red chilly pickle masala
1 tsp lemon juice (optional)
1/2 tsp carom seeds (ajwain)
1 tbsp finely chopped onions (optional)
2 tsp mustard (rai /sarson) oil
water
salt to taste
For Chokha
2 medium sized boiled potatoes
1 medium sized brinjal (baingan / eggplant)
3 medium sized tomatoes
2-4 finely chopped green chillies
1/2 cup finely chopped onions
1 tbsp finely chopped coriander (dhania)
1 tsp mustard (rai /sarson) oil
salt to taste
For Litti use refined oil for frying      
Method:
For casing
Sieve the flour and add salt, ajwain, kalonji, refined oil. Knead the dough properly with water and make stiff dough. Cover with a wet cloth and keep aside.
 For stuffing
Take sattu or roasted gram flour in a bowl. Add all the ingredients and mix well. In case the stuffing is dry, you can add little water but don't make it too soft either.
 For litti
Take the dough. Make 6-7 medium equal sized balls. Take each ball and flatten the ball a bit with your palm and make depression. Fill a portion of the stuffing, close the balls by lifting the sides by hand and flatten the litti a bit by pressing your palm. Keep it aside.
Heat oil in a non-stick kadhai. Fry the litti till golden brown.
 For chokha
Boil the tomatoes and keep aside. Half-cut the brinjal and roast on the fire from both the sides until it becomes soft. Take a bowl of cold water and put the roasted brinjal in it. Peel of the burnt skin of the brinjal. Mash boiled potatoes, brinjal and tomatoes together. Add finely chopped onion, coriander leaves, salt, green chillies and oil. Add all the ingredients.
While serving cut the litti in equal halves and serve hot with chokha.
Here's the original Litti chokha recipe from Tarladalal.