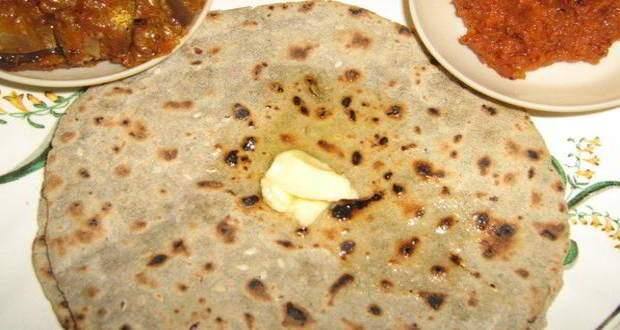 On World Health Day 2012 we give you some healthy Indian food options. If you've decided to eat healthy but don't really like eating bland or sweet oats, cornflakes and other such 'food for weight watchers' recommended by dieticians, fret not we from www.thehealthsite.comhave come up with a list of Indian food items that are not only a treat to your gustatory senses but healthy as well! 
Bajra also knowns as pearl millet is very popular in Rajasthan, this humble food has been eaten in India since the pre-historic times. It  is mostly consumed in the form of rotis or khichdis, especially in the winters.
Why are they healthy?
Bajra is high in proteins with a good amount of amino acids
It is a good source of iron, which helps formation of hemoglobin in blood thus preventing anaemia.
It is a moderate source of vitamin B1, which is required for a healthy nervous system.
Preparation time: 5 mins.
Cooking time: 10 mins.
Makes 8 rotis.
Ingredients
2 cups bajra (black millet) flour
1/4 cup whole wheat flour (gehun ka atta)
salt to taste
Method
Combine the bajra flour, wheat flour and salt and add enough hot water to make a soft dough.
Divide the dough into 8 equal portions.
Roll out each portion into a thin roti of 150 mm. (6″) diameter.
Generously dust the rotis with dry bajra flour to make the rolling easier.
Cook the rotis on a hot tava (griddle) till both sides are light brown in colour.
Brush one side of the roti with melted ghee and serve hot.