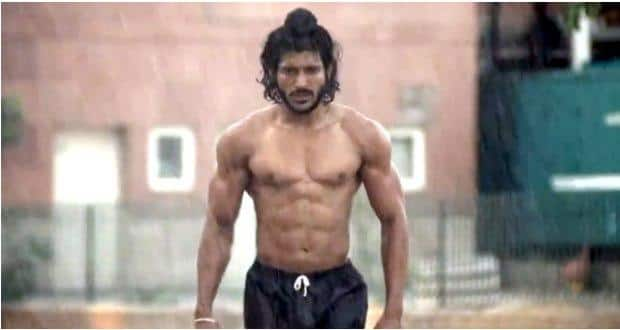 Farhan Akhtar's directorial skills and recently his acting skills have left us all in awe of this multi talented boy-next-door. Off late his movie Bhag Milkha Bhag has Farhan emulate the "flying sikh" Milkha Singh – an Army man who took the country by storm when he became the first Indian to break an Olympic record.  For his role, Farhan has added another feather to his cap by buffing up and exacting the body type of an Olympic athlete. His ripped body with the added grace of an Olympic runner has everybody stunned at his transformation.
So how did he do it?
Farhan's trainer Melvin (a trainer for athletes in the Railways), helped him understand the physique and training that an athlete requires. The actor runs every morning and maintains a strict regime. He says he works out from 6:45 AM to 8 AM and his whole schedule wraps up by 9am.                    
In the evenings he trains with an Olympian trainer who teaches him the nuances of professional running. According to Farhan, 'running' and 'professional running' are two very different things, and understanding the mental strength and determination required to be an Olympic athlete has opened up a whole new forte of exercise for him.
In order to maintain the lean look but not overdo it, Farhan and his trainer go through cycles where they work towards building more mass, and on reaching a certain weight they slowly work their way backwards. His aim is to reach a goal weight of 71-72 kg.
Farhan's tips to getting a ripped body:
1. Find the right trainer: First and foremost, find a trainer who knows what your body needs. An experienced trainer will be able to tailor a regime that is apt for your body type. Farhan used to exercise on his own. After a few days, when he saw that he got no results, he realized that he needed a trainer who taught him how to work out for his body type and maximize his results.
2. Maintain a routine: Farhan ensures that he sticks to a routine. He works out every alternate day for two and half hours. This includes a 45-minute ab workout, followed by different training routines that change once a week. On Tuesdays, Thursdays and Saturdays, he either plays volleyball or goes for a swim.
3. Find a balance: Whether it's work or the home front that is stressing you out, find a niche time for yourself. A good balance between your stressors and your leisure time is very important to stick to an exercise regime. This is the reason why Farhan calls exercising an 'emotional activity'.  It requires your time, but after a while, you will feel like you're on top of the world!
4. Time management: There are a number of times when we say that we haven't had the time to exercise or indulge in our favorite hobby. According to Farhan, if you love something enough you will always find the time to do it. He ensures he takes care of himself physically. He indulges in sports such as football, volleyball, swimming and running. At the end of the day he says it's about getting your priorities right. If you want to lose weight, then a stable exercise regime and a good diet should be your priority.
5. The right diet: To get that lean athletic look Farhan eliminated basic carbs like roti and rice from his diet. He has five to six small meals throughout the day. He has fresh fruit juice, egg white or scrambled egg for breakfast, a light lunch, a snack of dried fruits, low-fat digestive biscuits and kebabs (not deep fried) and at around 4 PM he has a protein shake and dinner at 8 PM. He also has a protein shake before he goes to bed.              
6. It's not your genes: Lastly, Farhan says that being athletic or exercising regularly has nothing to do with genetics. He doesn't remember ever playing a sport with his father, but he is as addicted to sports as any professional athlete. Being healthy and having an enviable body is up to you. As long as you want it, you can work towards it.