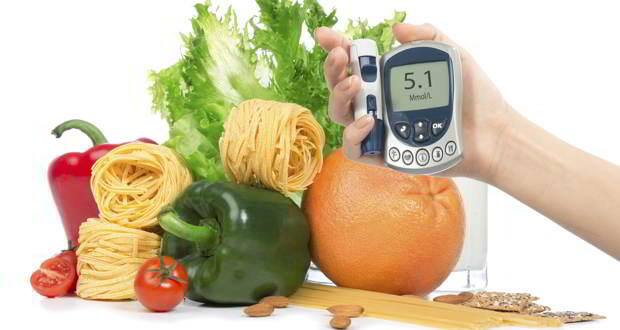 Diabetes is a condition that makes it hard for your body to turn the food you eat into energy. This is because there is too much glucose (sugar) in one's blood. Glucose comes from the food we eat and is the main source of energy for our body. It needs a hormone called insulin to enter our body's cells where it can be used for energy. Insulin is made in the pancreas – a large gland behind the stomach. People with diabetes have problems making insulin or using it properly. It is very important for a diabetic to follow a healthy lifestyle with a healthy diet in order to avoid further complications. (Read: Expert diet and exercise tips to manage diabetes)
Diabetics need to eat foods which have low glycaemic index (GI) – an indicator of how high your blood sugar levels will rise when you eat something. When they eat foods with high GI, it results in a sudden rise in their sugar levels. On the other hand, low GI foods are healthier as they are rich in vitamins, fibres, minerals, etc. They also provide energy slowly unlike high GI foods and keep one full for a longer time. This helps in losing weight and lowering the fat levels. Foods like fruits, veggies, beans, brown rice, oats, etc. are better-suited for diabetics. Below is a sample diet plan for diabetes patients by Ekta Tandon, a nutritionist at Fitness First chain of gyms. (Read: Diabetes – symptoms, causes, treatments, diagnosis, complications)
Meal/Time

Menu

Quantity

Early morning

Nuts:

        Almonds

        Walnuts

 

6-7

1-2

Breakfast

Oat flakes +Milk

Egg sandwich(multigrain bread)/

Vegetable oats + Milk

Vegetable stuffed roti + Curd/

Besan cheela + Toast

1 bowl

2 slices

1  bowl and 1 glass

1 and ½ bowl

2

Mid morning

Fruits:

     Papaya

     Buttermilk/Coconut water

 

1 bowl

1 glass

Lunch

 Chapatis/Brown rice

Vegetable +

Curd/Dal/Paneer/Chicken

+ Salad

1-2/1 bowl

1 bowl

1 bowl

1 bowl

Evening

Fruit

Roasted chana and murmura chat /

Vegetable Idli /

Dhokla

1

1 bowl

2-3

2-3

Dinner

Vegetable soup

Chapati

Vegetable

Dal/ Chicken

Green Salad

1 bowl

1

1 bowl

1 bowl

1 bowl

 

Bed Time

 

Milk

 

1 glass
This meal plan provides around 1600-1800 calories for a day. In order to keep a track of the glycaemic index of the food items you eat, use this GI Wheel. 
Ekta Tandon is a senior nutritionist counsellor with Fitness First chain of gyms. She has over eight years of experience in consultation and planning nutritional programmes for various age groups and requirements. She holds a post graduate diploma in Dietetics and Public Health & Nutrition. She specialises in providing nutritional guidance for athletes, therapeutic diets for various diseases and has conducted workshops in schools and corporate offices. 
You may also like to read:
For more on diabetes, check out our Diabetes section. Follow us on Facebook and Twitter for all the latest updates! For daily free health tips, sign up for our newsletter. And to join discussions on health topics of your choice, visit our forum.