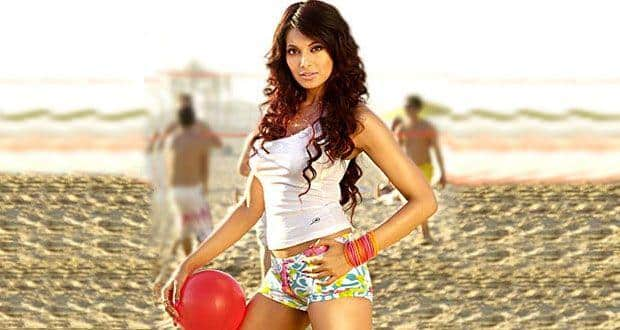 Bipasha Basu: One of the fittest actresses in Bollywood, we are certain her ex-beau John Abraham's fitness mania rubbed off on her. The Bong girl is a fitness freak and has different training routines for each day of the week! Each of them focusses on specific body parts. Bips does everything in moderation. That includes yoga, stretching, dance, cardio, spinning and circuit training. Surya namaskars are her favourite and she is known to do a hundred of them every day! Looking at her bootylicious figure we are inclined to believe that she is doing it right!
Sonam Kapoor: 
It's a well-known fact that the actress had adolescent weight problems. It seems like not only has she left those problems behind but seems to have a set new precedence for fitness in the industry. She follows a strict regime of Bikram yoga. She also does other things like weight training, yoga and Pilates. When she gets the time she plays squash or swims. Considering her earlier weight problems, we recommend the lassie stick to her regime strictly.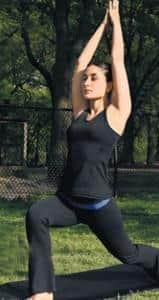 Kareena Kapoor: B-town's original size-zero girl, Bebo is back in her size zero avatar for Madhur Bhandarkar's Heroine with the help of celeb dietician Rujuta Diwekar and trainer Payal Gidwani Tiwari. Her regime includes power yoga and surya namaskars. She also does 500 kapalbhatis a day. For those not in the know, kapalbhatis are a form of breathing exercise that helps increase lung capacity, popularized by Baba Ramdev.
Bebo also stays away from crash diets and eats several small, well-planned meals throughout the day. This keeps her metabolism up and helps burn calories even at rest. Her diet is mostly vegan and consists of soups, fruits, salads, hummus and yogurt.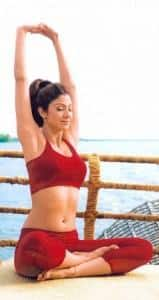 Shilpa Shetty: One of the first actresses to release a fitness DVD, Shilpa has always been one of the fittest yet curvaceous ladies in the industry. She is a big yoga fan, particularly the Ashtanga variety. Apart from working out, the actress does simple things like taking the stairs instead of the lift. She strictly adheres to a soup and salad diet. Other things you will find on her table include pulses, brown rice and brown bread. To maintain her flawless skin she drinks aloe vera juice and green tea.
Hope you've been inspired by these B-town gals to start a fitness regime of your own and stick to it. Film star or not, it takes dedication and perseverance to stick to your fitness goal.
Source: www.bollywoodlife.com 
You may also like to read:
For more celebrity fitness secrets, check out our celebrity fitness section. Follow us on Facebook and Twitter for all the latest updates! For daily free health tips, sign up for our newsletter. And to join discussions on health topics of your choice, visit our forum.