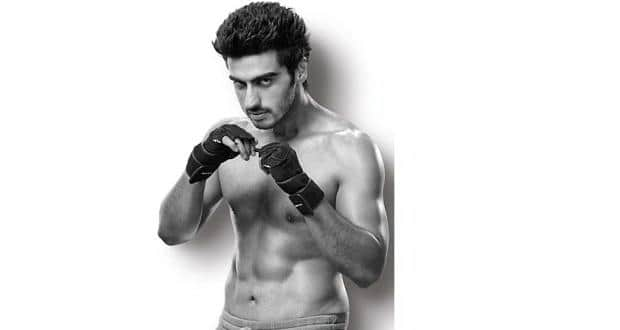 Arjun Kapoor, another star-kid on the block and already a heartthrob is back in the limelight with his latest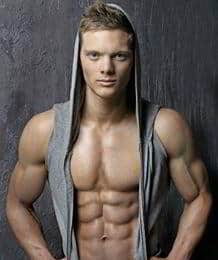 release Gunday. The once-chubby actor who was fondly called Fubu for sporting over-sized, baggy T-shirts of a brand with the same name, shot to fame when he lost a lot of weight and debuted in Ishaqzaade. But he took his fans and critics by surprise with the recently released trailer of Gunday where he looks ripped and how! We caught up with his fitness trainer Harry Ranson to divulge details of how he got Arjun in such a fit and fabulous physique. Excerpts from the interview.
What was Arjun Kapoor's physique like when he first came to you? He lost a lot of weight before joining movies, how did you train him differently for Gunday?
Arjun had lost a lot of fat before he came to me but because his training was mostly endurance-based, he didn't have a lot of muscle to show underneath. Our sessions were based around getting Arjun stronger with enough training volume to increase muscle. The main focus was to make sure Arjun was performing the exercises with good technique and continually progressing each week by increasing the weight and maintaining intensity in each session. 
He worked incredibly hard, anyone who thinks actors have it easy have no idea so I credit a lot of his results down to his commitment and hard work. Due to Arjun's hectic schedule, we had to work out whenever we could which was around 5 days per week. The duration of his sessions was around 60-90 minutes depending on the workout.
His fitness programme was strength-based focusing on compound, multi-joint movements such as:
Most of the cardio he did was short, high-intensity sprints using a treadmill or cross trainer. His strength sessions were slightly longer as his rest time between sets was longer.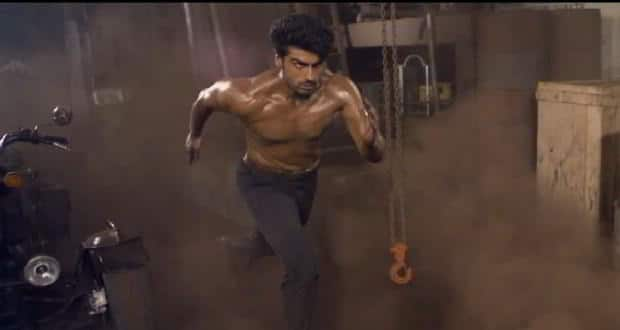 What diet did he follow to support this strenuous workout?
His diet was constantly changing as we travelled around a lot so it wasn't as structured as I would have liked but we did the best with what we had. I asked Arjun what his favourite foods were and created his nutrition plan around the foods I knew he enjoyed. By doing this, I knew Arjun would stick to the plan in the long run. He was on a relatively high protein, moderate carbohydrate and moderate fat diet.
The majority of his protein came from chicken, beef, eggs, egg whites and protein supplements.
His carb sources were oats, bread and pasta.
He also gorged on pineapples, strawberries, mixed salad, green beans and lady's finger.
We tried to introduce as much whole food as possible whilst minimising many processed foods. The biggest culprit is the highly processed fats and oils used in many Indian dishes. While they create lots of flavour, they are low in nutrients and very calorie-dense. We made sure to get our fat from unprocessed sources such as animal produce and nuts. (Read: 13 Bollywood celebs who went from fat to fit)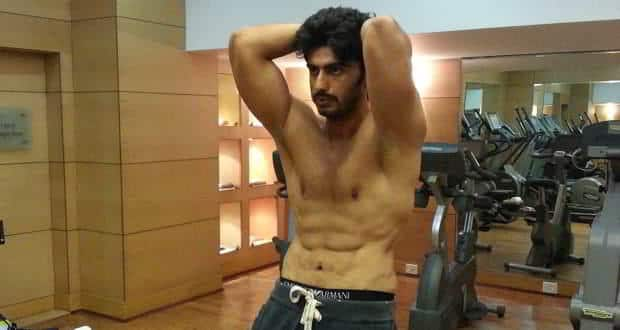 How did he curb his cravings? Was he allowed to cheat on his diet once in a while?
Arjun has always been a foodie so it was important that he still enjoyed what he ate whilst getting in shape, it's something I encourage with all of my clients. Having said that, Arjun still did get cravings and we often went out for meals together to his favourite restaurants. But by having me there, it allowed him to eat what he liked without going overboard like he may have done if he was on his own or with friends. Being a fond cook, I too helped whip out interesting dishes for him rather than the bland food bodybuilders typically eat. I find this a much healthier, long-term approach as it shows you can still get in great shape whilst having your favourite foods. 
How much time did it take to get him in the Gunday look?
We trained for about 16 weeks to get that physique.
Can an average Joe get ripped like Arjun Kapoor or other actors in real life? What tips would you like to give them?
Absolutely, before Arjun, I have helped many 'average Joes' get ripped. If you want to get such a physique, you need to focus on your nutrition and training programme before anything else. If you have no structure or set plan then you will struggle to see results and supplements won't make up for that. The basics need to be done right before you spend your money on expensive supplements – you would be much better off spending money on better quality food. 
You may also like to read: 
For more articles on celebrity bodybuilding secrets, check out our celeb bodybuilding section. Follow us on Facebook and Twitter for all the latest updates! For daily free health tips, sign up for our newsletter. And to join discussions on health topics of your choice, visit our forum.