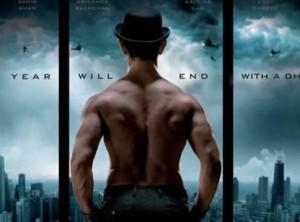 Many women have swooned over Aamir Khan's perfectly-toned physique in Dhoom 3 while most men are jealous about it. He plays a gymnast in the film which required him to get a certain physique and flexibility in his body in order to perform the circus stunts with ease. One of his fitness trainers Gerald Zarcilla who is an acrobat himself, tells us in an exclusive how he helped Aamir get into shape and add flexibility to his body.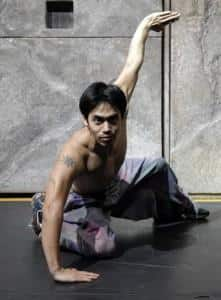 You trained Aamir for the first four months for his Dhoom 3 look. In what shape was he when he first came to you?
When I first met Aamir, he had a physique similar to his 3 Idiots days – very lean and not what you would expect out of an action hero or a gymnast.
What training regimen did you follow to transform his body to the way it looks in the trailers?
The training regimen I designed for Aamir included a mix of HIIT (high intensity interval training) for cardio. The cardio intervals consisted of boxing and low and high impact aerobic exercise. I also added resistance training and gymnastics exercise such as rolling V-Sits for toning his body and building core strength. (Read: Katrina Kaif looks amazingly hot and fit in Dhoom 3′s Dhoom Machale Dhoom song)
Aamir plays a gymnast in the movie which requires one's body to be flexible. How did you ensure that?
Yes, a gymnast's body needs to be fit and flexible. In order to get that, I included basic stretching exercises but with rubbing the target muscle to create warmth and increase blood flow to the area. I trained Aamir for just four months but I found him very dedicated and hardworking and I was impressed by his focus and work ethic inside and outside the gym. 
Did he have a special diet plan?
Aamir worked with the same dietician who he hired for his film Ghajini.
Here's the diet Aamir followed to bulk up for Dhoom 3:
Breakfast: Fruits, egg whites, muesli and green tea
Midday: Fruit or veggie juice
Lunch:  Dal, roti, subzi and curd
Evening snack: Tea/cheese cubes/ rusk
Dinner: Boiled vegetables/grilled chicken or fish
The actor apparently ate small meals throughout the day and drank at least 4 litres of water every day. The actor admitted that Dhoom 3 was his toughest role so far. 'I think Dhoom 3 is my toughest role so far. I have never played anything like this before. Every film is challenging, but this was a tough role. I had a great time working in the film,' Aamir told reporters at the trailer launch. 'I am playing a gymnast in the film. I also went for circus training for the film. There was a lot of hard work for the film. I followed a strict diet.' 
All the hard work has paid off well. Aamir looks terrific in the teasers and we can't wait to watch him in action again on December 20 when Dhoom 3 releases. (Read: How Ranveer Singh got ripped for Ramleela -Learn from his fitness trainer)
Loved this article? Vote for www.thehealthsite.com for the 'Website of the Year' Award and stand a chance to win goodies. Don't forget to activate your vote from your inbox.
Shah Rukh, Salman or Aamir – which Khan has the best abs in Bollywood?
You may also like to  read: 
For more articles on celebrity bodybuilding secrets, check out our celeb bodybuilding section. Follow us on Facebook and Twitter for all the latest updates! For daily free health tips, sign up for our newsletter. And to join discussions on health topics of your choice, visit our forum.