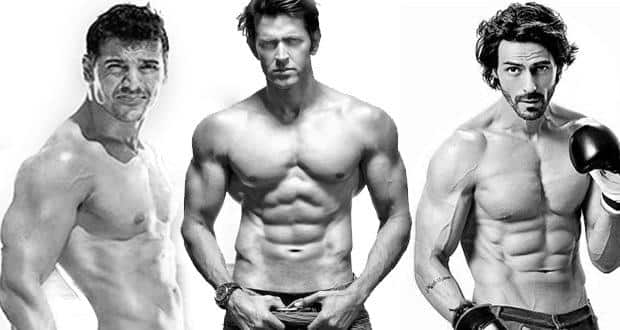 There was a day and age, when Bollywood actors did not need to have a body to die for. A paunch and slightly chubby cheeks only made them appear more prosperous and attractive. However, times have changed. Most Bollywood actors seem to be aiming to have supermodel-like bodies, and aren't far behind the top bodybuilders when it comes to being fit. That being said, anyone can get fit if they exercise properly and eat right. Nowadays everyone from Aamir Khan (if the Dhoom 3 trailer is anything to go by), Salman Khan and Hrithik Roshan to newbies like Siddharth Malhotra have bulging biceps.
Some exercises that you can include in your everyday regime to get big arms like them are hammer curls, barbell curls, cable push-downs and the close-grip bench press. While we find all of the actors mentioned below HOT and respect the hard work they have put in to get those arms, we wanted to ask our readers which one was their favourite:
Aamir Khan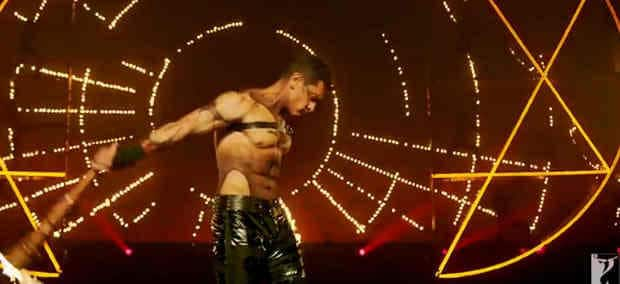 Mr Perfectionist is the epitome of the alpha male. Not only is he supremely intelligent, capable of delivering movies like 3 Idiots or Taare Zameen Par but he isn't allergic to flexing his muscles when the need arises. The actor had seriously dangerous-looking biceps in Ghajini and now seems to have achieved a new level of fitness in Dhoom 3. The trailer shows a very ripped-Aamir Khan, a man who looks perfectly capable of performing acrobatics in a circus!
Hrithik Roshan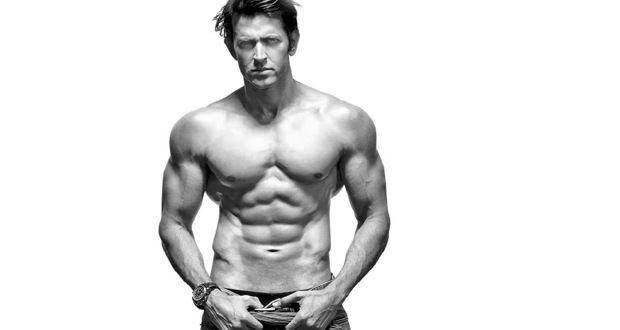 Delivering a blockbuster hit with his first film, the actor stole the hearts of many women. Even though he was always very fit, the physique that he has achieved for his film Krrish 3 is to die for. To get in shape for the movie he trained under ace bodybuilder Kris Gethin who used his fabled Dramatic Transformation Principle or DTP to help Hrithik sculpt that superhero physique in just 10 weeks! Read more about how Hrithik's body was transformed in 10 weeks. 
(Read: Hrithik Roshan looks super-ripped in Bang Bang teaser!)
Ranveer Singh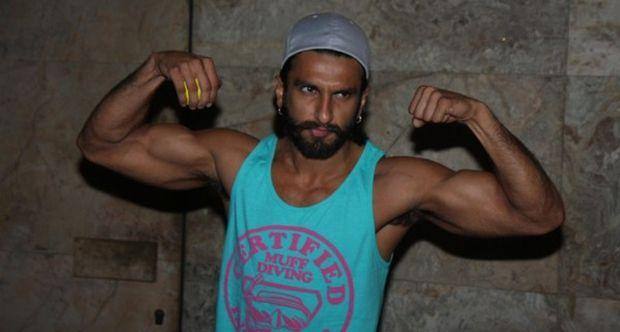 Not only does this Band Baaja Baaraat actor have a great knack for acting, but he has shown the world that he cannot be counted out when it comes to fitness. His good looks, charming demeanour and the now-chiselled arms he sports in his latest film Ramleela has us drooling. Learn more about Ranveer Singh's fitness secrets. 
Salman Khan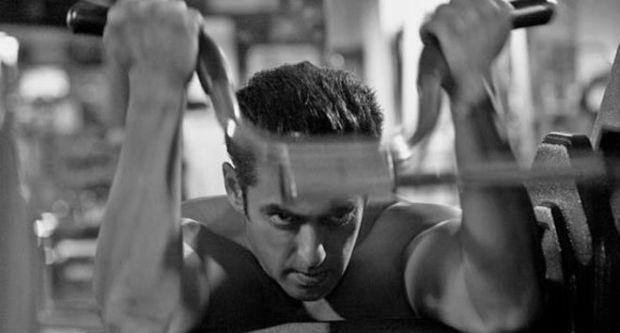 Arguably the first man who made muscles cool, he started the shirtless trend in Bollywood. Even at 47, the actor has looks to die for and is the most popular actor among most gym trainers and bodybuilders who worship the ground Sallu Bhai walks on.
Saif Ali Khan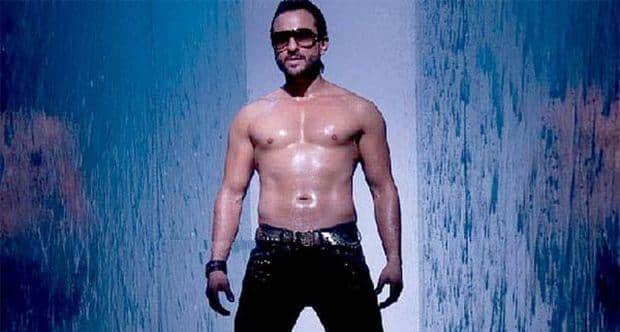 Saif Ali Khan didn't have a good start to his acting career (or even a decent physique), but the Chhote Nawab bounced back, and at 43 is giving younger actors a run for their money. Having been typecast as a chocolate boy, Saif proved his doubters wrong by doing action films like Agent Vinod and Race 2. With arms like that he sure looks poised to beat up the bad guys.
John Abraham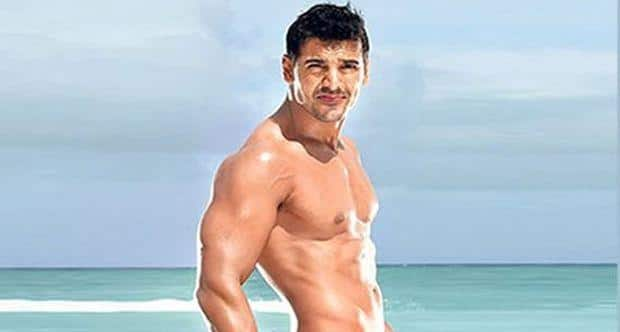 The model-turned-actor always had a great physique, but John has continuously outdone himself and is an inspiration to many in the world of bodybuilding. You cannot miss his biceps even in comedy films like Dostana and Desi Boyz. Read more about John Abraham's fitness regime. 
Ajay Devgn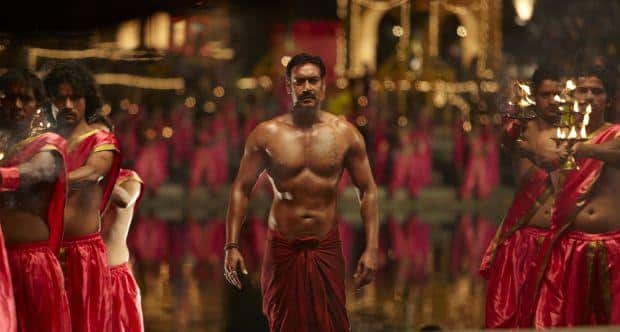 Ajay Devgn is one actor who only seems to get better with age. His chiselled body in Singham combined with his brooding demeanour and strikingly intense eyes was just too much for the ladies.
Farhan Akhtar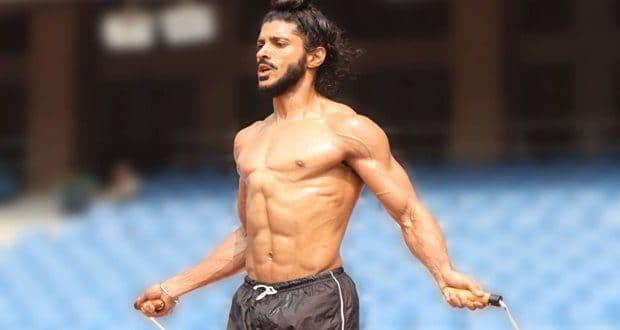 Akhtar's role in Bhaag Milkha Bhaah demanded that Farhan Akhtar look every bit like an Olympian runner and he had to undergo strenuous training to get there. The actor's rippling six-pack abs and chiselled arms were an absolute treat to the eyes. And a testament to his hard work was when the real Milkha Singh said that he was shocked to see Farhan's transformation. We think this star sure deserves all the accolades he garnered for the film, and hope to see him in many more hot avatars. Read more about how Farhan Akhtar got ripped for Bhaag Milkha Bhaag. 
Shahid Kapoor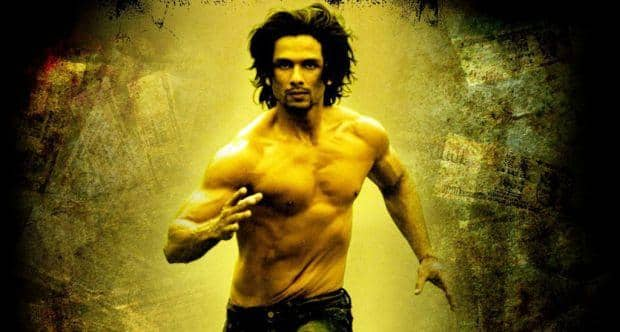 Initially a baby-faced actor who played the quintessential chocolate boy, Shahid Kapoor has caught up with his bodybuilding peers. His bulging biceps in  Kaminey, strikingly handsome look in Mausam, coupled with his boy-next-door avatar in Phata Poster Nikla Hero  has left us all in awe at the transformations the actors is capable of. His next action flick Rambo Rajkumar has him sporting six-pack abs and seriously hot arms.
Arjun Rampal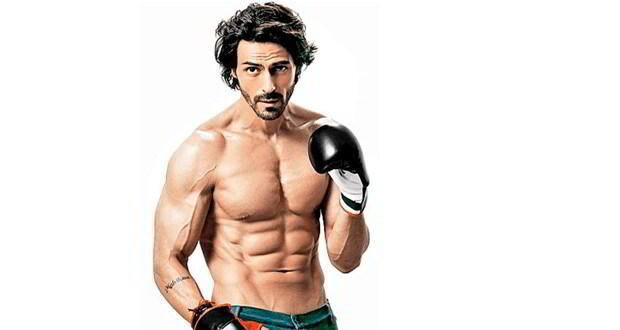 Despite not being among the top actors, Arjun Rampal still continues to leave the ladies gasping for breath with his good looks and even hotter physique. He has a 'don't mess with me' look in and his chiselled biceps just looks unreal at times!
Vidyut Jamwal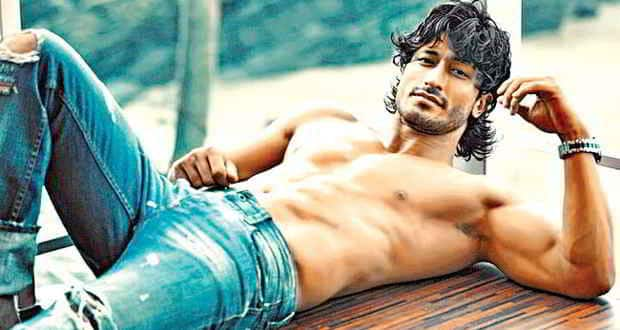 This handsome hunk doesn't believe in going to the gym. After all who needs the gym when you've been training in martial arts your whole life? He entered our consciousness when he played the baddie in Force opposite John Abraham and looked perfectly capable of beating John in a fight! His great arms are a result of parkour, ju-jujitsu, kalariyapattu and gymnastics.  
Siddharth Malhotra
The Student of the Year actor is the new heartthrob on the block and he sure has the women drooling. With perfect arms and great abs, it is no wonder that everyone's waiting for this young actor's next movie – Hasee toh Phasee.
So tell us, who's your favourite? 
You may also like to  read: 
For more articles on celebrity bodybuilding secrets, check out our celeb bodybuilding section. Follow us on Facebook and Twitter for all the latest updates! For daily free health tips, sign up for our newsletter. And to join discussions on health topics of your choice, visit our forum.