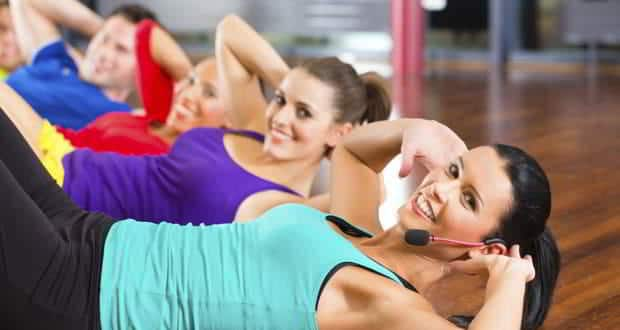 Who says workout clothes can't be trendy? Sweating out at a gym shouldn't prevent you from looking chic. Here are some style tips to jazz up your gym wardrobe.
Ditch T-shirts in dull colours: Gym does not mean wearing dull colours or your old, baggy T-shirts. Invest in some fun colours like red, pink, orange, neon hues, to make your workout more enjoyable. Once you look good, you will feel good and will look forward to your gym sessions. 
Wear shorts: Bored of the track pants? Swap them with a tiny pair of shorts. These will not only make you work harder to get toned legs, but will also add a style-quotient to your gym. (Read: How to choose the right workout clothes)
Jazz up your look with a bright headband: Hair can be menace while working out. In order to keep it in place and yet be stylish, opt for a colourful headband or bandanna. You can buy different colours according to your outfits and wear a new one every day. 
Experiment with your top: Who says you only need to wear loose T-shirts to the gym? Experiment with different top styles like the crop top, the racerback cut, V-necks, etc. But make sure you are comfortable in whatever you wear. 
Buy trendy sneakers: You've got the shorts and top but what about sneakers? Don't stick to boring colours, instead opt for some trendy ones like neon green, bright pink, etc to complete your look. Don't be afraid to match your pants to your sneakers. (Read: Work out with a friend, reach fitness goals faster)
With inputs from IANS/Huffingtonpost.com

For more articles on Fitness check out our Fitness Section and for videos check out our YouTube Channel.  Don't miss out on the latest updates. Follow us on Facebook, Twitter and Google Plus.