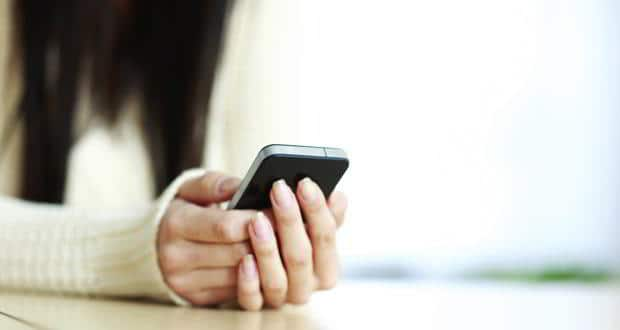 Wherever you go, it follows you. Your phone is your friend, philosopher, your guide and it hardly ever leaves your side. It then makes sense to use it to its full extent, to help us in our day-to-day things. We may download games or apps to beautify our photos but how often do we browse for apps that we really need? If you are wondering which apps you ought to have in your smartphone, here is a list of 10 different types of applications every woman should download on her phone.
Safety apps
Our safety is vital and in sticky situations, a simple app can come in handy to avert danger. We may not realise its importance until we really are in such a situation so it is best to always have an app on your phone which can alert your loved ones about your location. There are several apps for this purpose. Here's a list of a few good ones.
Circle of 6 (iOS, android) – In this app, you can add six people from your contact list and send them alerts of your whereabouts by clicking on an icon. Though this is a great feature as it sends all the six people a map of your current location (it is accurate too), the other two icons on the app are not that helpful.
Life360 family locator (iOS, android) – This app is quite useful to keep track of your loved ones and vice versa. Know where they are, get or send alerts when in danger with a click and know your nearest hospitals and police stations on your map with easily identifiable options.
Period manager
Forget circling dates on the calendar, you can keep track of your next period cycle with a host of apps available in the virtual market. They not only help you predict your next cycle but also tell you how many days left for your upcoming one. Here are a few you could try.
Period Diary (iOS) – This app is quite handy and quite discreet too. It is password protected so no one else can see your data. Once you open it, you will see a flower with its petals displaying different functions. The middle part shows information about your period. You can click on it once your period starts and it will change to 'day 1'. You can also include information about your past periods and your mood swings and symptoms. Another good thing is, it will tell you when your next cycle is due and if you are late.
Period Tracker (iOS, android, windows) – This is another app with similar features. You can know your fertile window, ovulation days, check when is your next period, record symptoms, etc.
Cooking apps
If you love cooking or just run out of ideas of what to make every day, you can download apps which not only give you suggestions but also the recipes of the dish.
BigOven (iOS, android, windows) – This app boasts of having over 2,50,000+ recipes. They are divided into several sections such as lunch, breakfast, vegan, brunch, etc and you find several recipes within these. It is an easy-to-operate app which has a pro version as well in case you wish to unlock more recipes.
Jamie's Recipes (iOS, android, windows) – This is a very useful app by popular chef Jamie Oliver. A well-designed app, it has step-by-step recipe pictures as well as videos to learn basics of cooking. It gives you an audio option which lets you move to the next step without touching the screen. You can view each recipe in a hassle-free way which is handy when you are cooking.
Workout apps
There is no escaping a workout no matter how busy you are. But you don't have to rely on a fitness trainer or your friend to accompany you to the gym. You can now use your phone for the same.
iStretch (iOS) – A desk job can leave you feeling lethargic with no time for exercise. This app can help you work out at your cubicle with a set of yoga poses and exercises meant for the office. Sitting in one position without much movement can lead to sore muscles. This app has videos with stretching exercises for the shoulders, back, neck, etc. It comes in handy during office as the exercises are simple but a little movement can help your muscles from getting rigid.
Complete gym guide lite (iOS) – Whether a beginner or fitness pro, this app is quite useful. It comes with over 100 exercises with images and descriptions and the option to save your most frequently used or favourite ones for quick access. One can also calculate their fitness levels or decide what weights to use with the help of its calculators. It has a total of 9 calculators including protein and carb intake, BMR, etc.
Stress management
Stress is not uncommon in today's fast paced lifestyle but it needs to be managed to keep our sanity in place. When all things fail, use an app to relax yourself.
Mindpower (iOS) – This app helps you relax after a tiring day and on days when nothing seems to go right. The app has recordings by psychologist and hypnotherapist Tom MacKay which help in stress management.
Beauty apps
Beauty and women go hand-in-hand and apps can help you in its upkeep. Whether it is natural ways to maintain your beauty or finding out if a hairstyle will suit you or not – there is always an app for it.
Natural beauty tips (iOS, android) – This is a simple app which gives DIY tips to keep your hair and skin in good condition. The tips include methods to make face and hair packs using natural ingredients. For women who do not want to use creams and cosmetics, this app can be quite useful.
Hairstyle Makeover (iOS) – We often wonder if we should opt for a certain haircut or not, trying to picture ourselves if it will suit us. At times, we even get a bad haircut which leaves us with no choice but to patiently wait till our hair grows out. This app helps you decide if a certain cut looks good on you or not. You can try various styles on your face, send it to friends, etc and see if it will really suit you before you make up your mind.
Calorie counter
Can't keep a track of the number of calories in your food? You now have a device in your pocket which measures your calorie intake in every morsel you eat. Calorie counting apps are very advanced these days and have a huge database which helps you track exactly what you ate. You can try the following apps.
MyFitnessPal (iOS, android, windows) – Largely a calorie-counting app, MFP has an enormous data of food items – over 3 million! It is for people looking to lose weight as research studies have shown that keeping a food journal doubles your weight loss efforts. The app boasts of over 40 million people losing weight using it. The app is quite handy and comes with a bank of exercises as well. One can customise it according to their goals and also connect with friends with similar ones. One can even enter their own recipe to track its nutrition.
Healthifyme (android) – If you are on a weight loss diet or are a conscious eater then this is the perfect app for you. You can track the number of calories in your food, maintain a diet chart and get suggestions about the right food choices. The app has been developed in India and so has a large database of various ethnic dishes. It also keeps track of your exercise levels.
Yoga apps
If you are one of those who doesn't like to go the gym, you can still keep yourself fit with yoga. Can't find a class near you? You can download these apps to help you get started with yoga.
Baba Ramdev Yoga (android, windows) – This app includes yoga videos by spiritual guru Baba Ramdev. The app is a collection of his yoga videos as seen on TV but at one place. It comes in handy as you can select a yoga pose according to your fitness level and also for any specific condition you may be suffering from.
Pocket Yoga (iOS, android, windows) – This app is one of the best yoga apps and quite well-designed too. Every pose has voice and visual instructions and keeps a track of your progress. It also lets you play music in the background of your choice. The illustrations help you do the pose the right way.
Sex apps
There's still a taboo on discussing sex openly in India especially by women but you can definitely have a sex corner in your phone. There are apps which help you with new positions, tips, etc.
Pocket Kamasutra (iOS, android, windows) – This app not only has several positions from the greatest sex manual, Kamasutra, it also has several levels, games, tips, facts, etc. Don't want others prying on your privacy, you can password protect it too. You can even hide your personal photos and videos in this app.
Pregnancy apps
When you are pregnant, there can be a lot of daunting questions on your mind. You may read every possible book but an app can help you keep track of little things like calculating your due date, keeping a check of appointments, etc.
My Pregnancy Today (iOS, android) – This app is useful for expecting mothers. It helps you keep a track of your baby's daily development with day-to-day tracking. It also has nutrition guide, videos, due date calculator, a checklist to help you put everything you need to know at one place.
Fertility Friend (iOS, android) – This app helps people who want to conceive to find the best days to do so. It has colour-coded calendars to help you find your fertile days, ovulation time, etc, in an accurate manner. 
You may also like to read more articles from our women's month special
Celebrate the Women's Day with the HealthSite.com. Visit our women's health section for more articles. Follow us on Facebook and Twitter for all the latest updates! For daily free health tips, sign up for our newsletter. And to join discussions on health topics of your choice, visit our forum.