Don't like going to the gym but still want to be fit? Fret not! There are various other ways to keep fit these days. Apart from the traditional regimes, there are many new and improved workouts that can help you get in shape without ever stepping in to a gym. Here's a list of 10 such workout regimes. (Read: 5 fun and weird fitness workouts)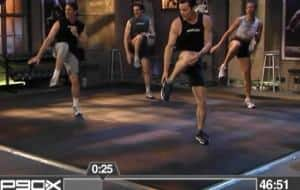 P90X – P90X or Power 90 Extreme is a 90-day intense workout regimen that can be done at home by buying its DVD. Designed by Tony Horton, it boasts of getting you in shape with its 12 unique programmes which combine yoga, cardio, weight training, abs workout, etc by working on every part and with different regimes each day. There are three types of workouts – classic, doubles and lean – ranging from highly intense to moderate to easy depending on your fitness levels. People who are extremely fit can opt for the toughest type while people who are taking their first fitness steps can opt for the easy one. You can also follow its nutrition guide.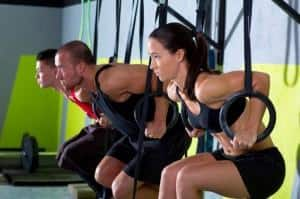 CrossFit – Created by Coach Greg Glassman, CrossFit is a communal fitness initiative which involves various high intensity movements to achieve overall physical fitness. People from all over the world take part in this fitness regimen and they can post their progress on CrossFit's website. There is a 'workout of the day' each day which people can follow. It includes weight lifting, gymnastics and a mix of aerobic exercises. There are various gyms which are affiliated to CrossFit where one can learn this regimen.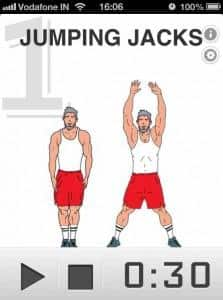 7-minute Workout – This was a rage in the US when it came out earlier this year. Apparent from the name, this workout only requires you to exercise for seven minutes with short breaks in-between. It is a total body workout as it consists of doing push-ups, crunches, jumping jacks and other such exercises that give your entire body some exercise. You can download its app on your phone. Some people repeat the circuit while others use it as a warm-up to get their heart rate up. But you can do it even once as it is high-intensity interval training.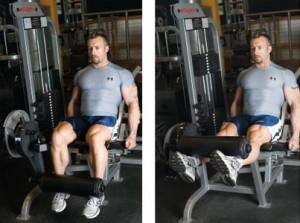 DTP – DTP or Dramatic Transformation Principle is a 12-week body by design plan which Hrithik Roshan followed to get into shape for Krrish 3. It consists of three phases, each one designed to keep the body guessing without getting adapted to any. This challenges and transforms it. Phase one is essentially strength training, phase two is muscle development and phase three is extremely intense as by this stage one is at an advanced physical level. The result is a ripped body provided the nutrition and cardio instructions are adhered to. The workout is designed by Kris Gethin. (Read: Kris Gethin's workout plan)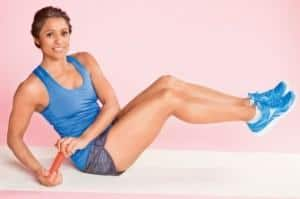 3-2-1 – This workout was created by celebrity fitness trainer Ramona Braganza while she was working with Jessica Alba. Due to lack of time and equipments, she created this regimen which could be done at home using one's bodyweight or weights if available. It is best suited for beginners and new mums who have to start from scratch after their delivery. The routine is quite creative involving your entire body in different ways to burn maximum number of calories without getting bored. (Read: How Jessica Alba shed her post pregnancy weight)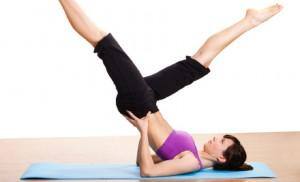 Yogalates – A fusion of Pilates and yoga, this workout focuses on your core muscles, good for toning your body. The regime was started in Australia by Louise Solomon. While yoga is good for flexibility, concentration, stamina, and mind-body awareness, Pilates has muscular skeletal exercises good for postural muscles. Combing the goodness of both results in a form with both asanas and exercises. It is an ideal workout for people suffering from arthritis, osteoporosis, back pain and also as a post natal workout. (Read: Pilates – is it for you?)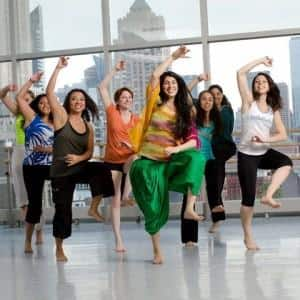 Masala Bhangra Workout – A combination of traditional bhangra moves with Bollywood steps, this workout gained mass acceptance in the West and has now made its way to India as well. Fun, peppy but physically draining, this regime mixes cardiovascular exercises with dance. It is devised by Sarina Jain and is fit to b done by people of all ages.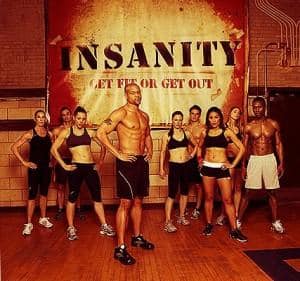 Insanity Workout – Another extreme workout which promises to get astonishing results in just 60 days. Devised by Shaun T, the Insanity Workout is known as the hardest workout programme ever put on a DVD. The exercises in this workout help build muscles and strip the excess fat away all in 60 days. It uses the concept of max interval training wherein you push your limits, catch your breath and then go back to the insane workout plan.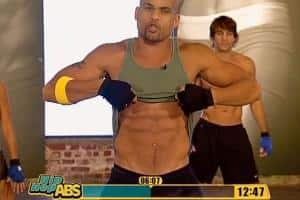 Hip hop abs – This workout promises to get you six-pack abs without doing a single crunch or sit-up. Another regimen by Shaun T, it claims to get you abs with its 'tilt, tuck and tighten' technique. The regimen involves various dance moves on fast-paced songs to burn calories and sweat it out. There are four routines and a nutrition guide to help you sculpt your abs faster. (Read: Exercises for flat abs)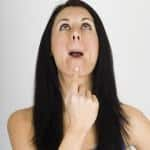 Face Yoga – Face yoga is yoga exercises for the face and neck to keep signs of ageing like wrinkles, fine lines, crow's feet away and to reduce their appearance if you already have them. It involves various poses and movements that one can learn from face yoga expert in order to keep their face looking young. The exercises help tighten the skin and boost collagen production by regular blood flow to the face which in turn helps it rejuvenate. (Read: Keep your face fit with face yoga)
Also try out these awesome fitness regimes:
 For more fitness regimes, check out fitness regimes section.  Follow us on Facebook and Twitter for all the latest updates! For daily free health tips, sign up for our newsletter. And to join discussions on health topics of your choice, visit our forum.