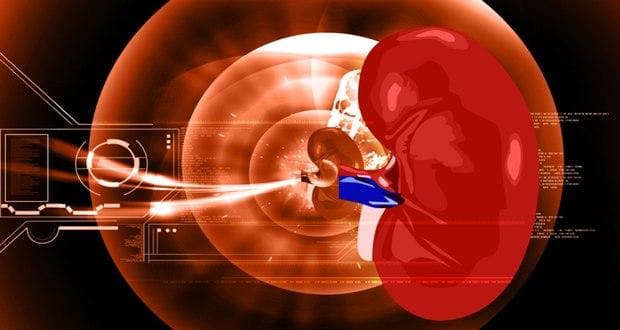 March 14 is World Kidney Day. 
When a loved one is ill and your doctor tells you that they might require a kidney transplant, it can be a very trying time. With the stress comes a variety of questions. Here are some of them:
What is a kidney transplant?
Kidneys play a very vital role in maintaining a balance in the body. Their main function is to act like a filter and remove the excess fluid and waste from the blood. When they lose this ability, it leads to a build-up of fluids and waste in the body, which can be fatal. This condition is commonly known as kidney failure and requires a kidney transplant. Basically, a surgery is performed to replace a person's malfunctioning or faulty kidney. Often this is the best treatment for kidney failure, and only one donated kidney is enough to replace two failed kidneys. Till the person finds a suitable donor, the patient is kept on dialysis.
When is a kidney transplant required?
The most common cause for a kidney transplant is end-stage kidney failure (due to diabetes, uncontrolled blood pressure and glomerulonephritis which is an inflammation in the filtering units of the kidney called glomeruli). However, other factors like congenital deformities (deformities in the kidney by birth) may also make them necessary. The disease is first treated with lifestyle changes, medication etc, but if the condition progresses, a kidney transplant will be required.
Read: Symptoms of kidney disease
How is the kidney transplanted? Who can donate?

There are mainly two types of donation that a person can opt for; the first choice for most patients is to get a living donor kidney. In this case, it is usually one of the patient's family members who donates a kidney. This process is fairly faster and easier because the legalities and waiting time are far lesser.
If a patient does not have a donor within the family, then they can opt for a cadaver donation .This means that the patient can receive a kidney from a person who is declared brain dead. For this kind of donation the person has to be on a transplant list. You should speak to your doctor, who will guide you about the procedures. Once a kidney is available a few tests are done to match the donor and recipient blood and tissue type, after which a transplant can be done. These tests are done to ascertain if the recipient's body will accept the new kidney. Because of this, family members are preferred donors when compared to a cadaver donation because they have a very similar genetic makeup. When a family member is willing to donate, the doctor will also perform a routine full body check-up to see if the donor is fit to donate.
 Can children also get kidney transplants?
According to Dr Pankaj Deshpande, a paediatric nephrologist, 'Children who have irreversible or severe chronic kidney failure need a transplant when their kidney function is less than 10%. Often, it is because the kidneys have not formed normally at birth and though they may have adequate function when the baby is small, the function is inadequate when the baby grows.'
Can a child only get a kidney from another child?
In case a child requires a kidney donation, usually one of the parents donates a kidney to the child. It is commonly thought that for a child only another child can donate a kidney, but Dr Pankaj Deshpande says 'In the case of children an adult kidney can be used for transplantation because the kidney is better formed and provides the child better functionality. In fact, a child's kidney is not necessarily the best choice for transplant in children because of its rather small size leading to problems in ensuring a good blood supply. Generally, children need to be more than 10-15 kg in weight before a transplant can be done easily for them in India'
What is the kidney black market?
It is estimated that about 1,50,000 people are  diagnosed with kidney failure every year in India. For these patients the only option available is to get a kidney transplant. Although, it is believed that the number of transplants stands at 3,200 kidney transplants done in 2012, the trafficking of organs still exists. The first reports of kidney selling began to surface around 1985. Several poor and needy people were lured into donating organs and were paid paltry sums in exchange. It was a roaring business, because the demand was much greater than the supply (if I may use economics to describe such a gory practice). In 1994 the Indian government woke up to the flourishing 'business' and passed the Transplantation of Human Organs Act (THOA), which in essence made the harvesting and use of human organs illegal. The main purpose of the Act was to regulate the removal, storage and transplant of human organs for therapeutic purposes and to prevent commercial dealings. After this law was passed, a large network of underground kidney trafficking businesses started, which is now known as the kidney black market.
What if I am approached by a middleman when a loved one needs a kidney, can I be caught?
The black market is still very prominent in a number of states in India, it is highly likely that a patient or the relatives may be propositioned by a middle man. In such a case it is best not to give into temptation. Firstly, it is illegal in India to sell an organ according to the THOA. Moreover, these middle men usually are touts for shady hospitals and doctors not qualified to do the transplant. A 'black kidney' may be tempting but being caught is very easy. To get a transplant, a hospital is required to maintain detailed records about recipients and donors, and your doctor will have to sign on documents declaring the transplant, all this paper work if not in line can land you straight in jail.
What is the procedure for kidney donation in India?
In India, if a close relative wants to donate a kidney to the person, in all states except Maharashtra, they are free to donate. In the case of Maharashtra, an NOC is required from the state government. The state is looking to do away with the requirement soon. If the patient is not a close relative but is known to the family, they have to get permission from the government, which will make sure that there is no financial angle to the donation.
In the case of a cadaver donation, the patient is put on a transplant list. You will be intimated once an organ donor is available. Usually a patient has to wait for several years for a donor kidney.
Also read:
 How much does a kidney transplant cost?
The cost of a kidney transplant in India is anywhere between 4 lakh to7 lakhs, in a private hospital. There are several government run hospitals that provide the same treatment options for a much lower cost. This is only the cost of hospitalization, the transplant procedure and equipment used. There is no cost for the organ because in India the sale of organs is illegal.  
 In the end, it is essential that though you may feel desperate to help your family member, you must remember that information is the key to getting the best treatment. 
Also read: Organ donation – all your queries answered
Read more about causes, symptoms, diagnosis and treatment of kidney disease.
For more articles on diseases & conditions , visit our diseases & conditions section. Follow us on Facebook and Twitter for all the latest updates! For daily free health tips, sign up for our newsletter. And to join discussions on health topics of your choice, visit our forum.