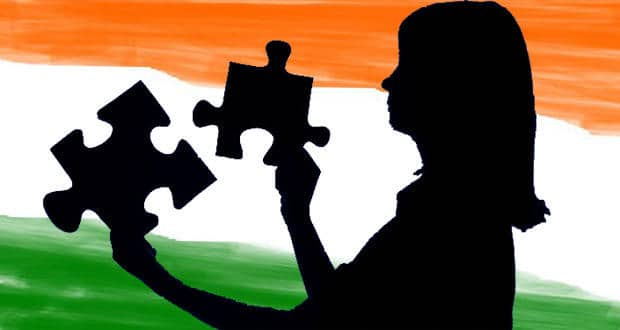 March 8 is International Women's Day.
Bharat and India have come together to create a dangerous environment for working urban women. While they're still expected to dispense their traditional duties of being a wife, mother, daughter-in-law or mother-in-law, now working women are also expected to bring in the bread. They're expected to keep the house clean, cook and dispense other wifely duties while navigating the complex corporate structure. And all this is taking a toll on their health. And given most middle-aged men have grown up in an era where they grew up seeing their mothers do all the household work, the concept of giving a helping hand isn't really there in most middle-class Indian families.
Three out of four working women in India suffer from lifestyle, chronic or acute ailments due to the pressure from trying to balance their personal and professional lives, according to an Assocham survey. The survey findings, released ahead of International Women's Day on March 8, reveals that 42 per cent of working women suffer from lifestyle diseases like backache, obesity, depression, diabetes, hyper-tension and heart ailments.
Besides, twenty-two per cent of women surveyed suffered from chronic diseases while 14 per cent had acute ailments. 'Working women have to double up as valued employees at their work place and home-makers after office hours. This takes a toll on their health,' Assocham Secretary General D S Rawat said. The survey was conducted on 2,800 working women aged between 32-58 years from 120 companies across 11 sectors of the economy in 10 cities -  Ahmedabad, Bangalore, Chennai, Delhi-NCR, Hyderabad, Jaipur, Kolkata, Lucknow, Mumbai and Pune.
Marriage to blame for this?
Marriage marks a palpable shift not only in the life of women, but also in the way they view their priorities. One of the examples is her career that moves down from first to fourth place after becoming a daughter-in-law, says a survey conducted by one of the leading matrimonial sites. On the occasion of International Women's Day on March 8, Jeevansathi.com has done a survey to understand woman's priorities in life before and after marriage.
The survey was conducted on more than 1,500 women, who were asked to rank their priorities in life before matrimony and post wedding. Career and job were given number one spot with 53 percent of women putting it as their number one concern. The tables turned post the walk down the aisle with women ranking career as number four priority.  So when asked about priorities after marriage, 51 percent of women indicated their future partner as their number one priority, said a statement.
Also read: 
'The survey clearly shows a tangible shift in women's priorities before and after marriage and also throws light on the outlook of women towards their lives. Indian women have pristine clarity towards what they value most in life with career and husband becoming their top priorities before and after marriage,' said Prakash Sangam, business head, Jeevansathi.com. Also, 25 percent of women ranked their parents as the number two priority in their lives before marriage. But an equal number of women ranked their parents as number three priority after marriage since their own children take up the second place in the priority list. Money featured on number three in their priority list before marriage, while post marriage it is filial duties that take precedence over monetary concerns.  The survey also says that post marriage, Indian women hardly spend time on their hobbies and travelling.
With inputs from IANS and PTI
You may also like to read more articles from our Women's Month Special:
Celebrate the Women's Day with the HealthSite.com. Visit our women's health section for more articles. Follow us on Facebook and Twitter for all the latest updates! For daily free health tips, sign up for our newsletter. And to join discussions on health topics of your choice, visit our forum.