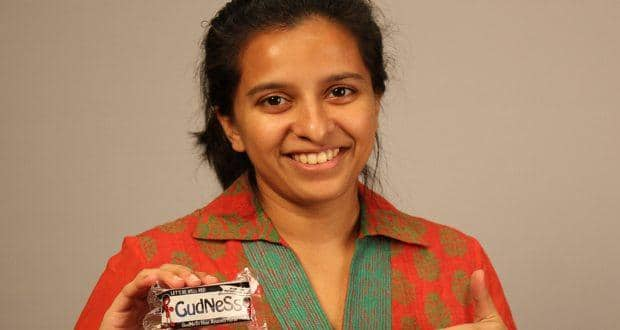 March 8 is International Woman's Day!
If you ask most 22-year-old adults what they are up to, you can expect replies such as — looking for a job, finishing my graduation and so on. Very rarely would you hear someone say, 'I have invented a iron-rich bar which if eaten regularly, will up your hemoglobin levels and combat anemia.' But this is precisely what Rajvi Mehta has done. Not only has she and her team come up with this innovative bar which can help fight anemia which is prevalent all over India, she has also started a social venture called Let's Be Well RED which further helps test and treat anemia in various rural parts on India. Having achieved so much at such a young age, Rajvi is truly a woman of inspiration. On the occasion of Women's Day, we speak to this young achiever about her contribution to the Indian healthcare system to improve women's health and the inspiration behind this innovative project.  
What is the GudNeSs bar?
GudNeSs stands for the ingredients this bar contains which are:
S=Sesame seeds and other grains
How did you come up with the idea of inventing the GudNeSs bar? What inspired you?
During my sophomore year as an undergraduate at Brown University, US, I suffered the consequences of low iron and hemoglobin levels in my blood. When I discussed my blood test results with physicians in India, I realised that I was one of over 9,00,000 million people in India who experience these consequences of anemia on a daily basis and are unaware of their condition. I further learned that anemia is a major silent killer in India and is the underlying cause of a majority of maternal and fetal deaths in the country. Also, anemic children suffer from learning deficits that they cannot recover from.
I wanted to do something to help the situation and so I started Let's Be Well RED (LBWR) initially as a project that filled gaps in previously failed government programmes. A market scan of government health programmes found that some had neglected nutrition completely in their treatment regime. Others distributed iron-fortified flour and rice, but these programes were unsuccessful due to the lack of awareness about the optimal dosage needed to satisfy the daily iron requirements. So, I designed and conducted anemia testing and treating camps in the urban slums of Mumbai wherein I partnered with different NGOs (Family Planning Association of India, Kotak Mahindra and Nargis Dutt Charitable Trust) to spread awareness, conduct blood tests, explain patient reports and provide nutritional guidance.
Through these camps we tested and treated over 5000 anemic women. During these interactions I found that while most women were enthusiastic about adding iron to their diet after understanding the consequences of anemia, they were looking for a simple solution to their problem–they were looking for one iron-rich food supplement that contained the required daily dosage of iron. When I surveyed the Indian market, I found no such product and so after a year's effort, LBWR created GudNeSs bars. With 14 mg of iron, GudNeSs exceeds the WHO recommended daily dosage of iron for adult males and menstruating females.
Though the idea for GudNeSs was conceived through understanding the problems of women in slums, this solution was applicable to any anemic individual. Anemia can affect anyone who neglects their diet/iron intake regardless of their social standing or level of education.
Read more about causes, symptoms, diagnosis and treatment of anemia.
What roadblocks did you have to face?
Initially in 2011, finding an NGO to work with to organise anemia testing and treating camps and getting that initial funding from Brown University was not easy. I soon found that anemia in India was something that had been around for decades and previous programmes launched by the government and other international agencies to deal with the situation had failed. Most people had given up hope and weren't enthusiastic about trying to combat anemia or trying to understand and find a solution to the problem.
What exactly do you wish to achieve with the help of this bar?
We hope to combat the widespread prevalence of iron-deficiency i.e. anemia in India by making GudNeSs bars available to every single anemic person in the country.
How has the reaction been so far?
LBWR has received a very positive and encouraging response so far. We spread awareness through our Health Scouts Programme where we train high school students in India to spread awareness about anemia in their neighborhoods.
We also provide an easy nutritional solution to anemic individuals by making our iron-rich GudNeSs bars available to them. LBWR has sold over 100,000 GudNeSs bars through schools, NGOs, retail and individual orders. LBWR is a non-profit organisation and GudNeSs bars are sold at the cost of manufacture (Rs.10) and are further subsidised in rural areas and slums as needed.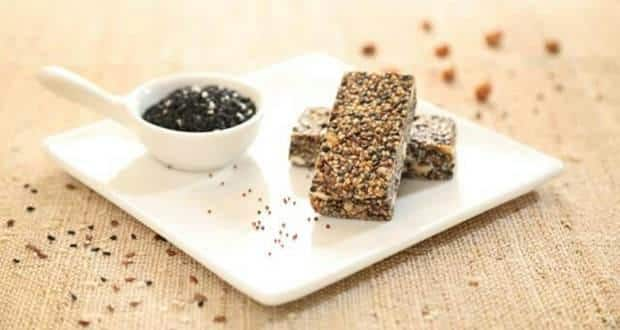 Where can one get this bar in India?
You can order bars by contacting us:
Website: http://home.letsbewellred.org
FB page: https://www.facebook.com/LetsBeWellRed
How expensive is it?
GudNeSs is sold at a very affordable and nominal price of Rs 10, in urban areas and we work with NGOs and government agencies to subsidise the bars as needed in rural areas and slums.
What plans do you have in the future for this bar?
LBWR's goal is to make our simple solution (GudNeSs bars) available to every single anemic Indian. We are currently working to make our services more accessible, and our efforts sustainable and impactful. We are also working on expanding our product line (introducing more flavours of GudNeSs bars), improving supply and distribution.
What message would you like to give Indian women on Women's Day? 
Your health is in your hands! I think it is essential for every Indian woman to value the importance of looking after her own health—your well-being is the basis for the welfare of your family, society and nation. So on this Women's Day, I urge you all to pledge to just take care of yourselves!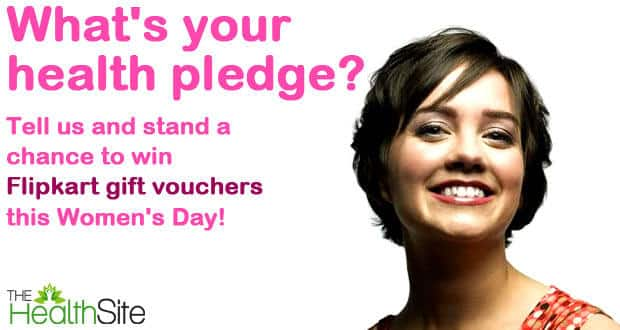 Women have the tendency to put everything before themselves – their parents, their brothers, their in-laws, their husband and pretty much anyone who comes around. We at TheHealthSite.com feel that this is simply unfair and everyone woman should take out the time to pledge to make time for themselves. Enter your phone number and email id, tell us your answer and stand a chance to win Flipkart Vouchers! What's your health pledge woman?
Also read other articles from our Women's Day Special feature;
 Celebrate the Women's Day with the HealthSite.com. Visit our women's health section for more articles. Follow us on Facebook and Twitter for all the latest updates! For daily free health tips, sign up for our newsletter. And to join discussions on health topics of your choice, visit our forum.