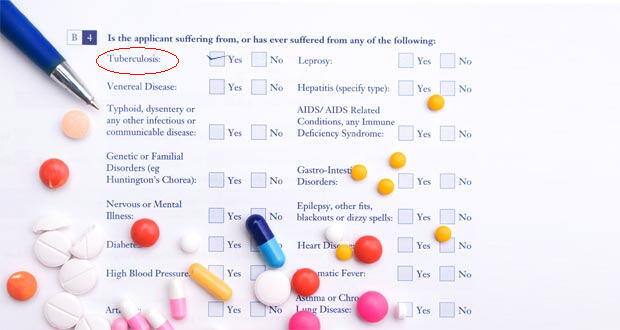 March 24 is World Tuberculosis Day and the day holds great significance in our country because we're the most TB-afflicted country in the world. Our huge population along with poor healthcare services has made us very vulnerable to the disease. Contrary to popular belief that the disease afflicts only people from poorer sections of society, it does affect anyone irrespective of class, age, sex. And hence knowing what the disease is all about, its symptoms, treatment, prevention gains importance for each and every person in the country, and the world.
What is TB?
TB or Tuberculosis is an infectious disease caused by a bacterium called mycobacterium tuberculosis. TB most often affects the lungs, but contrary to popular belief, it can affect almost all other organs such as the uterus, fallopian tubes, intestine, kidney, bones, meninges (lining around the brain and spinal cord). It is no wonder that during the early days of this disease it was commonly called 'consumption', because the bacterium would infiltrate almost all parts of the human body. Read ten facts you didn't know about TB.
It mostly affects people whose immunity is compromised. eg: Infants, old people, pregnant women, women who have recently delivered, people living in unsanitary conditions, uncontrolled diabetes patients, cancer patients, HIV positive people.  Also, if you are in close contact (living together/working together) with people suffering from TB, you have more risk of developing TB. Alcoholics, people using illegal drugs and narcotics and people who weigh 10% lower than the recommended body weight are also predisposed to develop TB.
When a person is infected by mycobacterium tuberculosis, it primarily affects the lungs. The bacterium is spread from person to person through contaminated airborne particles, which enter our body through the nose and mouth. Once the lungs are infected the bacterium quickly multiplies causing pneumonia.
We all are exposed to the organism early on in life and would have formed foci of infection in the lungs (primary TB). Our immune system would have contained the infection and prevented us from suffering the disease. It is when our immune system becomes weak for some reason or is overwhelmed by the infection or any other cause, that we suffer the disease (reactivation). The organisms can travel from the foci of infection in the lungs to other sites leading to secondary infection (TB of lymph nodes, spine etc).
What are the symptoms?
During this time, the patient may experience symptoms such as chest pain, coughing blood, recurrent and constant cough, night sweats, fever, fatigue and weakness, loss of appetite, and pain in breathing or coughing. In addition, the lymph nodes near the heart and lungs also become enlarged. 
TB of other organ systems present with varied symptoms. For example: TB of the skin could present with a non healing ulcer, TB of the spine could present with backache, stiffness or even swelling in the back/groin, TB of the intestines could present with abdominal distension and  absolute constipation. Even a non-healing anal fistula could be due to TB. TB of the lymph nodes can present with swellings at multiple sites of the body. TB of the covering of the brain and spinal cord can cause TB Meningitis, especially in children.
How TB is diagnosed

Primary TB is usually diagnosed with a sputum test. A small sample of the patient's spit is collected and examined under the microscope for the presence of the bacteria. Chest X-ray is also used to diagnose TB. Blood tests looking for abnormalities in blood counts could reinforce the diagnosis.
The skin test or 'Mantoux test' in which inactivated bacteria are injected under the patient's skin, can only test for latent TB and not active TB.
When TB affects organs other than the lungs, tests like CT scans, MRI, biopsy, immunohistochemical methods using antibodies etc may be required.
Over the years, the TB bacterium has evolved, and developed a resistance to basic drugs used to fight the disease leading to newer variations like the MDR TB (multi drug-resistant), XDR-TB (extensively drug-resistant) and TDR-TB (totally drug-resistant) forms.  Once identified as TB using sputum testing, the sample is tested using bacterial culture and antibiotic sensitivity tests. However, this takes a long time, is open to human errors.
WHO now recommends the Xpert MTB/RIF test which is a fully-automated test which can diagnose drug-resistant TB (MDR TB) is just two hours. The test is available in Rohtak (Haryana), Dharavi and Sewri (Mumbai), Amravati (Maharashtra), Udaipur and Jodhpur (Rajasthan), Bilaspur (Chhattisgarh), Malkangiri (Odisha), Tehri (Uttarakhand), South 24 Parganas (West Bengal), Sangam Vihar (Delhi), Indore (Madhya Pradesh) and two sites each in Vijayanagaram (Andhra Pradesh), Kamrup (Assam) and Ranchi (Jharkhand).
(The data about the availability of the Xpert MTB/RIF test will be updated for more centres)
Can TB be prevented?
Although almost all of us are exposed to TB in our lifetimes, only people with low immunity seem to develop the disease. Hence, maintaining very good immunity and avoiding close contact with people who have active TB help. Read more on how to prevent TB.
Treatment protocol for TB
The treatment for TB takes a long time and involves following the doctor's instructions very carefully. The entire course of drugs needs to be completed even if the patient 'feels' better. Not doing so can lead to relapse and development of drug-resistant forms of TB.  The WHO recommended strategy for tuberculosis control is DOTS – Directly Observed Treatment, Short-Course

Some newer drugs like Bedaquiline, Delaminid and PA-824,  are also being tested in various centres across India to treat both drug sensitive and resistant TB. Read why India must win the battle against TB.