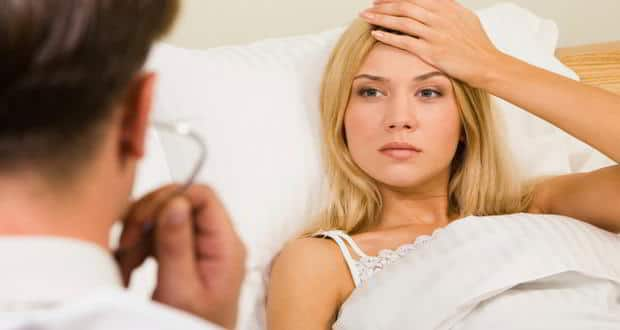 How can I get relief from Migraine? What is the treatment for Migraine?
Resting in a darkened room without any noise often reduces the severity of symptoms. Put a cold compress over your forehead. Massage your scalp using a lot of pressure. Put pressure on your temples.
Migraines can be treated with two approaches: Abortive and Preventive.
Abortive: The goal of this therapy is to stop it once it starts. Abortive drugs include the triptans, which specifically target serotonin. Nonprescription medicines that can help relieve migraine pain include aspirin, acetaminophen, aspirin and caffeine combination, ibuprofen, naproxen and ketoprofen. People with more severe pain may need prescription medicine. Ergotamine can be effective alone or combined with other medicines. Dihydroergotamine can also be helpful.
Preventive: This type of treatment is considered if migraines occur frequently, typically more than one migraine per week, or if migraine symptoms are severe. The goal is to lessen the frequency and severity of the migraine attacks. Preventive treatment medications include the following:
Medications used to treat high blood pressure: beta-blockers, calcium channel blockers
Antidepressants : amitriptyline, nortriptyline
Antiseizure medications: gabapentin, topiramate, valproic acid
In addition to migraine treatment the following drugs are mainly used for nausea related to migraine headaches:
Metoclopramide
Prochlorperazine
Promethazine
Feverfew is a popular herb for migraines. Several studies, but not all, support using feverfew for treating migraines. Long term homeopathic treatment can eradicate migraine headaches. Some of the homeopathic remedies which may be used under an expert homeopathy doctor are Glonoine, Belladonna, Sangunaria canadensis, Iris versicolor, Gelsemium, Nux vomica and so on. Some of the ayurvedic medicines are Suvarna Sutashekhara, Godanti Bhasma, Shadbindu Taila and Anu Taila.
What preventive measures can I take for migraine?
1.Avoid all factors that have triggered a migraine attack in the past
If you are a woman who has migraines just prior to her menstrual period, you should reduce salt in your diet. This helps to decrease water retention associated with precipitating attacks.
Avoid alcoholic beverages because it causes the blood vessels in the body to widen, which contributes to the migraine pain.
If stress is the trigger for your migraine, then relax and reduce the stress in your life. Regular exercise (walking, swimming, etc.) and relaxation techniques like yoga & meditation may help you.
Look for foods that might trigger an attack, such as cheese, processed meats, chocolate, caffeine, MSG (a preservative in many foods), yeast, nuts, pickles, peanut butter, avocados, etc. Avoid eating these foods if one of them triggers headaches.
2. Adopt a healthy lifestyle
Eat regularly and do not skip meals
Keep a regular sleep schedule
Exercise regularly
Quit smoking
To sum it up, Migraine is a chronic condition that one can live with, if proper preventive care is taken.