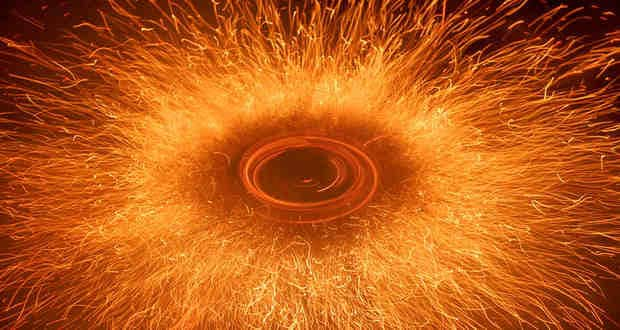 Diwali, the festival of lights is upon us and it's probably the most dangerous of all Indian festivals. Every year, clinics are full of people who suffer from various post-Diwali complications. Firecrackers are the major culprits causing burn injuries to the skin or eyes. They are also responsible for dangerous levels of air and noise pollution.  
Safety first
Following some basic safety measures can go a long way in ensuring that everyone has a happy and safe Diwali. For starters one should avoid all forms of synthetic and/or loose clothing. This will prevent them from catching fire in case of a mishap. A first aid kit and something to douse a fire like a bag of sand or bucket of water should always be kept handy. People who suffer from asthma should carry their inhalers and other medication around. Contact lenses should also be avoided this time of the year.
Watch out for the kid
Children because of their impulsive nature are particularly vulnerable this time of the year and should always be supervised. It's imperative to lay down some ground rules for them. Dr Prachi Agashe, a paediatric ophthalmologist adds that children should be told to always light firecrackers at an arm's length and use an agarbati (incense stick) to light them and not matchsticks. 'Make sure children do not hold them directly over their head and do not hover around after lighting them. They should also never try to reignite malfunctioning ones.'
Are the crackers even safe?
Another major issue people seem to overlook is the quality of firecrackers. The demand for high octane, exuberant and cheap firecrackers means that safety regulations are seldom heeded. Chinese firecrackers are notorious for high sulphur dioxide emissions. Incidentally, sulphur dioxide is a notorious pollutant and can cause problems for people with respiratory disorders like asthma and cardiovascular diseases.
The more colourful ones use heavy metals like lead and cadmium for their effects and these heavy metals cause serious damage to the brain, heart, hearing, etc. Research also suggests that's lead poisoning is linked to developmental disorders in children.  Another issue is noise pollution. The Petroleum and Explosives Safety Organisation had sent a notification to firecracker manufacturers prohibiting crackers with noise level exceeding a permissible limit but most makers don't follow those guidelines. The best option is to buy firecrackers in properly labelled boxes and give the cheap ones a miss.
In case of a mishap
Despite following proper safety measures, there's always the chance that something will go wrong. In case of a burn injury, the most important thing is to immediately apply ice to the affected area. Dermatologist Dr Ruchi Agarwal says, 'Minor burns can be treated with fluoride toothpaste. If some particle gets embedded in the skin, do not try to remove it yourself. Bandage the affected area if there's heavy bleeding or a burn.'  
In case of an eye injury one should it's very important not to rub the eye as this will only aggravate the trauma. Dr Vandana Jain, an ophthalmologist says, 'If you're treating someone else, wash your hand properly to maintain proper hygiene. If the eyeball is intact, flush the eye with cool running water to prevent further contamination. After doing so apply an eye shield,' adds Dr Jain. 'In case a large particle is stuck to the eye one shouldn't try to remove it themselves and go the emergency room immediately.'
 India.com Health safety tips
Always keep a first aid kit and a bucket of water or bag of sand handy

Light them in open spaces

Avoid synthetic and loose clothes

Supervise children bursting firecrackers

Apply ice in case of a burn

Avoid noisy firecrackers and those with high heavy metal content
Diwali is after all the festival of lights, not firecrackers and a few lapses could lead to some horrifying consequences. We from www.thehealthsite.com wish you very happy Diwali. 
Read more about causes, symptoms, diagnosis and treatment of asthma.
For more articles on diseases & conditions , visit our diseases & conditions section. Follow us on Facebook and Twitter for all the latest updates! For daily free health tips, sign up for our newsletter. And to join discussions on health topics of your choice, visit our forum.