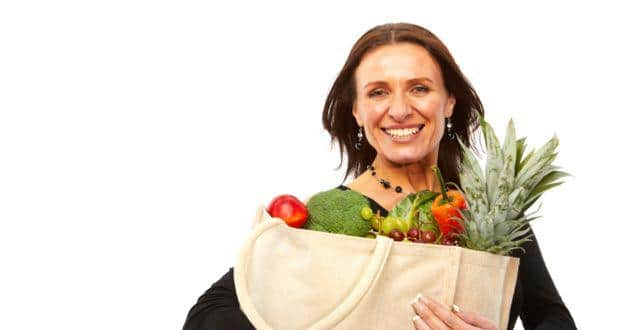 Living with arthritis can be quite debilitating if not treated properly. Apart from exercise and the medicines which your doctor would prescribe, you need to be careful with your choice of food. Eating certain kinds of food could help you relieve the pain and discomfort associated with the disease while certain others could worsen the symptoms. Naini Setalvad, renowned dietician tells us more.
1. Spice it up
If you want to beat arthritis you need to include more vegetables such as garlic and onions into your diet. Ideally you should combine them with ginger. I would even suggest simply chewing on ginger all day long – that truly helps! In addition, stock up on the chilli family, ranging from the fresh green chilies to the capsicum.  You could also use more spices such as cloves and cinnamon.
2. Try some variety in your rotis
When it comes to your rotis, try those made of jowar, nachani, raagi and bajri. They are great for your arthritis-ridden joints because they contain nutrients that help ease the problem,
3. All fats are not bad
You also need healthy fats to soothe the joints – the kind present in nuts and seeds like walnuts, cashew nuts, pistachios etc. Seeds include sunflower seeds,  sesame seeds and flax seeds. Cook your food in extra virgin olive oil and don't forget to dab some ghee on your rotis. If you do not like ghee you could  eat a good amount of the coconut flesh. These fats not only help lubricate the joints, they also help absorb certain vitamins which provide nutrition to the
4. Beware of foods that worsen the pain
As far as possible, avoid tomatoes, lemon, amla, imli, dairy products and wheat. These foods could possibly worsen the pain in the joints. However, the worst part about this is the fact that cutting some of these foods could deprive you of Vitamin C. As a result you must ensure that you get enough guava and kokum in your daily diet. This will not only keep your vitamin C levels up, it also helps fight inflammation.
5. Shun the whites
Other foods that you should avoid are white flour, white sugar and table salt. Switch from white sugar to natural sweeteners like jaggery and dates. You could also replace your white salt with rock salt and sea salt. These salts contain additional minerals that are not available in white table salt, and the minerals are known to heal.
6. Keep a tab on your vitamins
In addition to all the healthy changes, you should also keep a regular tab on your vitamin B 12 and vitamin D 3 levels; the latter being slightly more important in the case of arthritis. If they are low, consult a physician and take the supplements as required, since low vitamin B 12 and vitamin D 3 levels are a sure shot sign of arthritis.
And finally remember that these foods do not replace medications and exercise. Consult a good doctor and get on the road to a pain-free life.
You may also like to read:
For more natural remedies, check out our natural remedies section. Follow us on Facebook and Twitter for all the latest updates! For daily free health tips, sign up for our newsletter. And to join discussions on health topics of your choice, visit our forum.