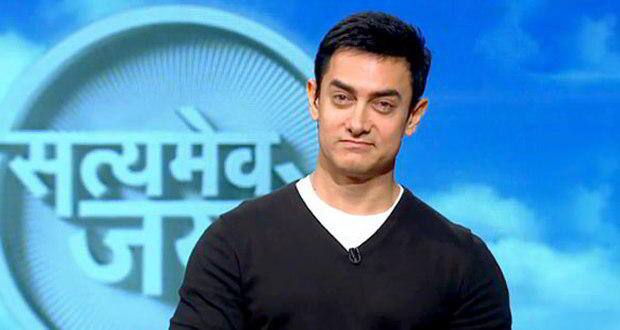 The first episode of Satyamev Jayate Season 2 episode 1 was one that will remain in our memory for a long time to come. Starting from the brutal rape and murder of Nirbhaya in Delhi, the story took a turn towards the apathy of the police and medical community alike towards rape victims.
Rape is something we all fear – be it women or a man who fears for the woman in his life – but most of us think that it will never happen to us. The reality is a whole other story – in India one woman is raped every 7 seconds. While the doctors who came on the show did talk about how a uniform rape kit would help smoothen the process of evidence collection, they also talked about how doctors examining patients do not know exactly what to do.
A quick guide on what the medical examination for a rape victim should be like: 
If you are the victim of a rape, make sure you are careful not to wash off any evidence. Avoid going to the bathroom, having a bath, changing your clothes (you could wrap a cloth or shawl around you – your clothes are important from the evidence point of view, as it may contain bodily fluids and hair of your rapist), cleaning up the scene of the crime or getting rid of anything your rapist might have touched. (This might be against your instincts but trust us on this.) 
Visit a hospital as soon as possible. You may choose to visit a government run hospital or a private one. The kind of hospital does not matter. The law states that any hospital should provide you with immediate care and attention – without the intervention of the police. Do not accept any excuses and get your medical examination done as soon as possible.
Remember that it is the hospital's responsibility to register a medico-legal case for you. While registering the case the hospital will have to inform the police, who will subsequently come to the hospital to take your statement.
Once at the hospital, you have a right to privacy. Your name, identity and medical problem should not be disclosed to people other than your doctor and a female nurse (if necessary). Make sure your doctor knows about this and follows the guidelines well.
The first step of the medical examination and evidence collection is to take down your medical history and details of your presenting illness (the symptoms or incident that has brought you to the hospital). At this point you will be asked about the incident and how it happened. One very embarrassing question a doctor will ask you is how the rape occurred, i.e; vaginal, anal or oral. This can be very traumatic but is of great importance as it will tell the doctor exactly where he/she needs to collect evidence from. Read what exactly is post-traumatic stress disorder? 
The next step is a physical examination where the doctor will check you for any signs of assault. Although it has been proven that in a large number of cases, signs of assault are not seen – the Indian law and medical system still uses it as a method to gauge if the act actually took place. If you have no bruises on your body, know that bruises do not form instantly, unless extremely severe they usually darken in about 24 hours. So tell your doctor that you would like to remain under observation of at least 24 hours, which will give you the chance to have your bruises examined – if and when they appear. If you do not have any signs of physical assault, it is okay you still have the right to file a case.
If you do have any external injuries your doctor will take pictures of the injuries. Remember that you have the right to deny having these pictures taken. If you are uncomfortable, make sure you tell your doctor that.
During the physical exam your doctor will also check your inner thighs, vagina and anus for signs of trauma. This usually involves checking the outer lips of your vagina and the walls of the vagina and anus for tears and bleeding.
Earlier there was a sanctioned test known as the 'two finger test' that was used to detect if the victim has had sex before the incident. Here the doctor inserts his/her gloved finger into your vagina to check for the laxity or colloquially put for 'looseness of your vaginal walls'. Due to its archaic and embarrassing nature this test has now been abolished by the Supreme Court. Ask your doctor what test he/she is going to perform, if you know that the two finger test is going to be done, you have the right to say no. Will victims of sexual assault be treated better now? 
Your doctor will then collect evidence from your skin, vagina, under your finger nails and sometimes from your hair as well. All this is done to collect evidence against your rapist.
Your statement will then be recorded by the police who will also ask the doctor to certify that evidence of the incidence has been recorded .
After your medical examination your doctor will advice you to take certain medication. This will include an emergency contraceptive (to prevent any chance of pregnancy) and medicines to prevent the onset of any sexually transmitted diseases. You will also be given a mandatory course of antiretroviral treatment (ART)  to prevent the possibility of contracting HIV. If you have any questions regarding the treatment, make sure you discuss the issue with your doctor.  Read HIV – causes, symptoms, treatment and diagnosis 
Finally, being assaulted or raped is an extremely traumatic experience and in most cases the victim's mind is absolutely blank or is in overdrive due to the assault. While you might not remember any advice at that moment, there are sometimes moments of clarity and knowing what to do at that time can be the difference between getting justice and letting the accused go scot-free.
Also read: 
For more articles on Satyamev Jayate, check our Satyamev Jayate topic page.  You can also discuss today's episode on Satyamev Jayate on our forum thread. Follow us on Facebook and Twitter for all the latest updates! For daily free health tips, sign up for our newsletter. And to join discussions on health topics of your choice, visit our forum.