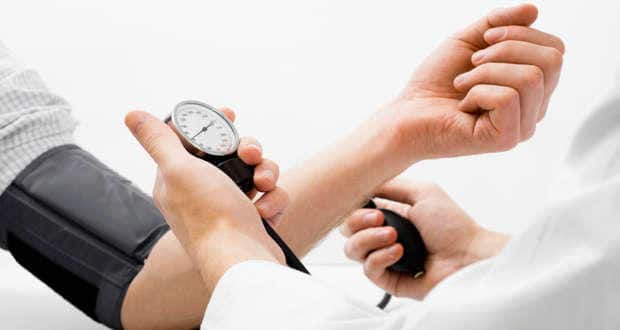 People often don't take hypertension or high blood pressure seriously. This is perhaps because this disease shows no symptoms in the early stages and is fairly common among Indians. Asian Indians are in general more susceptible to cardiovascular ailments including hypertension due to genetic predisposition. Dr Vijay Surase, our expert cardiologist tells us why we should worry more about high blood pressure
Most people like to live in denial about hypertension. They see their parents and other older relatives live with the disease and think will also be able to cope fine. However, more and more people are falling prey to high BP related-disorder, it certainly has something to do with the lifestyle choices people make these days. They drink more, smoke more, exercise less and eat unhealthy packaged foods. All these habits, coupled with genetic predisposition makes younger people prone to high blood pressure and its related complications.
Read more about causes, symptoms, diagnosis and treatment of hypertension.
Another major concern is that in the early days, the disease has no observable, drastic symptoms which give people the impression there's nothing to worry about it. However, this is a disease which is actually a silent killer like diabetes – people don't pay heed until it's too late.  If left unchecked, hypertension will affect your most vital organs – the heart, kidneys, brain and retina. The cells of these organs will not regenerate once the damage is done.
Read more about causes, symptoms, diagnosis and treatment of stroke.
More and more youngsters suffering…
And it's not just an old age problem anymore. More and more young people are suffering from high blood pressure related ailments. There's a need to increase awareness about the disease. It requires you to be aware of your condition – so many people don't even get their blood pressure checked. I believe taking care and keeping check of your blood pressure is similar to buying insurance. While you may not get immediate returns, it will decrease your risk of getting a heart attack or suffering from kidney failure and retinal blindness in the future. So stay safe, be vigilant and get your blood pressure checked today. 
Read more about causes, symptoms, diagnosis and treatment of heart disease.
For more articles on diseases & conditions , visit our diseases & conditions section. Follow us on Facebook and Twitter for all the latest updates! For daily free health tips, sign up for our newsletter. And to join discussions on health topics of your choice, visit our forum.