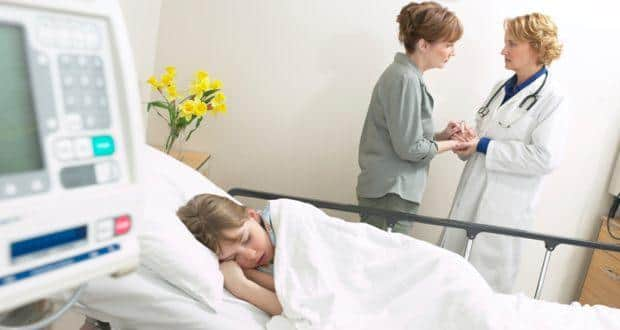 In India over 70 million people suffer from a plethora of rare diseases. Pegged at around 7,000 different kinds of conditions varying from rare forms of cancer, auto immune disorders, congenital anomalies and infections diseases the Foundation for Research on Rare Diseases and Disorders (ORDI) says that these diseases are often difficult to diagnose and treat. Stating that this phenomenon is one that needs immediate management the foundation is attempting to make these diseases diagnosable and treatable by setting up an initiative run by doctors, organizations and government bodies.
'There is a genetic origin for at least 80 percent of rare diseases, and in 50 percent of cases the onset occurs in childhood. Rare diseases also include rare cancers, autoimmune diseases, congenital malformations and infectious diseases. Since a majority of these diseases lack proper diagnosis, ORDI will empower the patients and their families by providing access to national and international resources to ensure a good quality of life.'said Vijay Chandru, founder member, ORDI. 
 
The initiative is aimed at improving the development and delivery of affordable diagnostics and treatments for rare diseases through innovative collaborations and partnerships among multiple stakeholders. Considering that health experts emphasize that these rare conditions need a lot of attention, the formation of a plan to tackle them effectively is to form proper policies that address the needs of the patient. Moreover the absence of a budget allocation makes these conditions more difficult to treat as these patients need a quality healthcare delivery mechanism to catch and treat these conditions at the earliest. Read more about congenital heart disease. 
What are rare diseases?
A rare disease is often referred to as an 'orphan disease', since the condition is not likely to be researched or studies, therefore making treatment of the condition that much more difficult. Seen in a very small percentage of people, these diseases tend to be congenital (present from childhood) and will stay with the patient throughout their lives. In some cases a child may not exhibit the symptoms of the disease in early life but they usually appear later in life, when the child grows. According to the WHO (world health organization) there are over 5000 diseases that can be classified as rare and that are caused due to genetic anomalies.
The National Centre for Advancing Transitional Science has published a list of over 7,000 rare diseases like mesothelioma, islet cell carcinoma, cardiovascualar anomalies etc. The list also includes the kind of medical treatment you can expect and the details of recent papers and support groups for people with such conditions. You can check out the list of rare diseases here.
What kind of effect does it have on the patient and their family?
'Patients suffer physically, mentally and financially as families approach various hospitals seeking diagnosis. Even after proper diagnosis, there is little hope for cure, this makes both the patient and his/her family memebers feel helpless and debilitated.' said Prasanna Shirol, founder member of ORDI.
With inputs from ANI
For more articles, visit our Diseases and Conditions Section. Health.India.com is now TheHealthSite.com. Follow the all-new site on Facebook and Twitter.