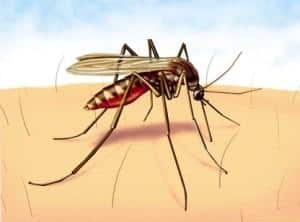 A large number of people are being admitted to hospitals with malaria this year. Not a rosy picture, especially for a metropolitan city that is teeming with a large number of people. To help combat this situation, here are a few dos and don'ts from Ayurvedic experts to keep yourself safe from the dreaded disease.
'Stepping out of the home with an empty stomach is the first thing that people should avoid. An empty stomach welcomes all kinds of illnesses, especially malaria, as the body does not have the strength to fight back,' owner of Harshitaacharya Aarogya Centre, Dr Harshit Acharya, asserted. He continued, 'Preparations such as sudarshan churna, tribhovan kirti, kadu juice are the key things to consume to avoid malaria. All these are available in the market and can also be prepared at home. Kadu is available in the form of powder or branches.' In order to avoid mosquitoes, either smoke of neem leaves or gugul plant should be circulated in the house, he added.
Another ayurvedic doctor Dr Nilesh Patel agreed with him about the neem leaves and also said, 'Chirakin tablet is an ayurvedic combination that helps prevent and cure malaria.' State health minister, Jay Narayan Vyas, said tulsi plant is a most effective mosquito repellent. 'Tulsi is effective in controlling mosquitoes and malaria. It has been observed that wherever there is a tulsi plant or damro flowers, they act like mosquito repellents. It is also said to have effective anti-viral characteristics. I consume herbal tea comprised of tulsi and other homemade powders which keeps me fit. This has helped me increase my immunity,' he said.
However, family physician, Dr Suresh Shah said there is no home-based cure for malaria. 'The best thing that one could do is spray the house with an insecticide or mosquito repellent and close all the windows. Or have a mosquito net fixed to the window. As for cure, if a patient is infested with simple malaria then he should have injectible chloroquine (it works faster than tablets) for three days. In case of falciparum malaria, have falcigo, either injectible or oral tablets.'
You may also like to read:
For more articles on World Health Day topics, visit our World Health Day section. Follow us on Facebook and Twitter for all the latest updates! For daily free health tips, sign up for our newsletter. And to join discussions on health topics of your choice, visit our forum.
Original story: Alternative remedies to combat malaria