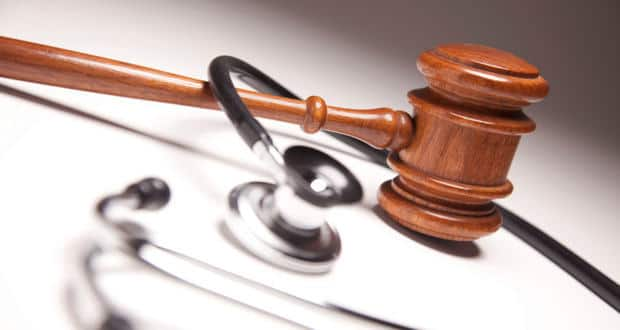 In a country where 130,000 deaths occur annually due to road traffic accidents and 53% women suffer from domestic violence leading to grave injuries, it is important that hospitals and the law work hand in hand to help the injured. Our legal system has grown in leaps and bounds from 1989 when people would lose their lives waiting for treatment.  This year saw the formation of the 'right to life' act, which was formed after the monumental ruling in Parmanand Katara v. Union of India (Supreme Court, 1989). The case was filed by the family of a scooterist who was severely injured in a road accident. He  was refused admission when taken to the nearest hospital, because the hospital claimed that it was not equipped well enough to handle a medico legal cases. The scooterist succumbed to his injuries before he could be taken to the nearest hospital that was authorized to handle medico-legal cases, which was situated 20 kilometers away. Here is a look at what has changed over the years, and what to expect to when you register a medico legal case.
 What is a medico legal case?
A medico legal case is where a person is injured or harmed in any way and needs medical attention for it. Injury cases which suggest some criminal offense. Burn injuries, vehicular accidents (includes railways and other modes of transport), suspected homicide/murder, poisoning, sexual assault and criminal abortion are classified as medico legal cases.  Patient who is unconscious due to unknown reasons, brought dead or die shortly after admission without proper medical documents to indicate cause of death also come under its purview.  Hospital deaths where the patient dies suddenly due to administration of medication or a fall within the hospital, when he is in the ICU or during surgery can also be classified under medico legal cases. A medical autopsy has to be ordered under all the above circumstances.
In all these cases, it is the legal duty of the treating doctor to report it to the nearest police station immediately after completing primary lifesaving medical care. This is in accordance with Section 39 of Criminal Procedure Code of India. The idea is to initiate legal proceeding at the earliest is so that maximum evidence can be collected by the police officer.  Quick action by the police also helps to avoid the destruction of evidence by the treating physician.
Read: How to be prepared for a medical emergency
What does the law say?
The law states that concerns like legal formalities, monetary considerations or even the infrastructural restraints of the institution should not prohibit the institution or hospital from providing basic and emergency medical treatment. Here are a few things you should know :
 A hospital cannot deny emergency medical care to an accident victim under Article 21.
 It cannot deny treatment on the pretext of lack of facilities. They have to provide emergency care and then transfer the patient safely (via their ambulance) to the nearest facility. This includes government and private hospitals; it also includes private clinics and nursing homes.
They cannot deny a patient emergent treatment on the basis that he/she is unable to pay the required fees or that there is no close relative to sign for consent (consent is overridden in an emergency)
In the case of a rape or criminal abortion the lady cannot be examined by a doctor without written consent from the victim.
 In both cases the doctor is bound by law to keep the patients information including her name confidential.
In cases where a woman is being examined another woman must be present during the examination. In the case of males a male has to be present at all times.
  In the case of suicide causing death the doctor is obligated to report the matter to the police for further investigation.
If the patient is alive and suicide is suspected the doctor is not obligated to report the matter to the police.
Procedure for filing a medico legal case:
On visiting a hospital for a medico legal case, once you or your loved one has received treatment, your doctor or hospital will inform the police about your case, an acknowledgement of receipt is taken for future reference. If the intimation is given orally or via the phone, a docket number is provided which can be used as proof of intimation and is documented in the patient's records.
Once the patient is stabilised you will be directed to the medico legal desk. Here you will be asked to fill out a form and sign it . Your signature is required to authenticate the information you have provided. At this point your case sheet will be kept in the hospital and you will be visited by the police. They will take down your statement, and confirm if you want to file a case. The treating physician will fill out the medical details in the form. Your doctor is responsible to give accurate information to the police which will assist them in their investigation. After your case is filed you will get a receipt stating your file number and case number. If required you will need to employ a lawyer to take the case forward.
Reference: Medico legal aid to hospital and doctorts 
You can also read: