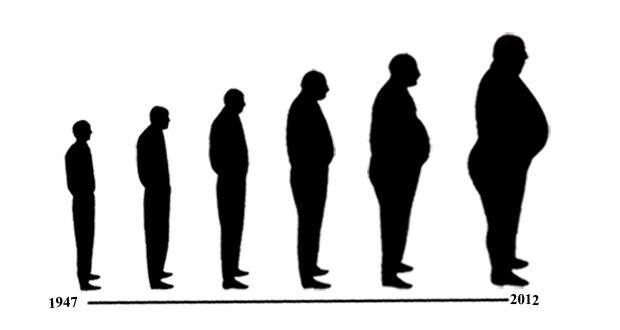 In recent years, India has managed to control communicable diseases like malaria, cholera and polio. However, the nation now has to deal with a new breed of developed world obesity-fuelled diseases like diabetes and cardiovascular ailments. Coupled with a sedentary urban lifestyle, increased alcohol consumption and smoking, the urban youth are particularly prone to the aforementioned lifestyle diseases.
Diabetes capital of the world
India has 61.3 million people with diabetes. Even its South Asian neighbours like Bangladesh, Nepal, Afghanistan and Sri Lanka have fewer diabetics. Only Pakistan fares worse.
Dr Ritesh Gupta, head clinical operation – endocrinology, at Fortis Vasant Kunj, observed, 'Total calorie intake of an average youth has increased over the past many years. Diet has gone for a transition from simple homemade food to easy available processed food. Smoking and excessive alcohol intakes due to the present work culture among young generation are also responsible for the current scenario making the young generation to be the sufferer of the lot.'
According to the World Health Statistics report 2012, 11.1 percent of the adult male population and 10.8 percent of the female population have raised fasting blood glucose.
Percentage of people with raised fasting blood glucose in South Asian countries (World Health Statistics 2012)
| | | | | | |
| --- | --- | --- | --- | --- | --- |
|   | India | Bangladesh | Sri Lanka | Nepal | Pakistan |
| Men | 11.1 | 9.2 | 9.3 | 9.8 | 11.7 |
| Women | 10.8 | 9.9 | 8.6 | 9.3 | 14.1 |
Globally, diabetes caused 4.6 million deaths in 2011. Diabetics and obese people are more prone to develop chronic liver disease which ultimately results in untimely and early death.
Read more about causes, symptoms, diagnosis and treatment of diabetes.
Increased smoking and drinking
Further reiterating the fact that smoking and alcoholism in youth leads to lifestyle diseases, Dr Verinder Anand, consultant, internal medicine at Moolchand Medicity said, 'The young generation believes that smoking acts as a stress buster, but this concept is actually a complete myth. It actually reduces a person's stamina in the long run leading to the development of multiple diseases'.
Obesity on the rise
According to the National Family Health Survey (NFHS-3) (2005-06), the latest available on record, 13 percent of women and nine percent of men in India are overweight or obese.
Obesity is a meta-lifestyle disease and increases the chance of other lifestyle diseases. Dr Ravindran Kumeran, founder trustee at Obesity Foundation India, a non-profit organization working in the sector to promote awareness against obesity observed, 'South Asians including Indians are at high risk of developing metabolic syndromes at an early age. The present generation is probably the most sedentary generation of people in the history of the world.'
Issues of the heart
According to the Global Atlas on cardiovascular disease prevention and control 2011, death rate due to ischemic heart disease (a condition which is characterized by reduced blood supply of the heart muscle) in India is 165.8 per 100,000. Around 116.4 per 100, 000 people in India die due to cerebrovascular diseases.
Read more about causes, symptoms, diagnosis and treatment of heart disease.
Highlighting the measures to prevent lifestyle diseases, Dr Anand at Moolchand said, 'Some sort of physical activity every day for at least 10-15 minutes is extremely necessary to keep lifestyle diseases at bay.'
Catch them young
Emphasizing the need to spread awareness to tackle these deadly diseases, Dr Kumeran at Obesity Foundation India said, 'Parents should be aware and should be responsible to guide their children to eat the right kind of food and engage them in physical activities. Also more emphasis should be laid on engaging kids in outdoor activities.'
For more articles on diseases & conditions , visit our diseases & conditions section. Follow us on Facebook and Twitter for all the latest updates! For daily free health tips, sign up for our newsletter. And to join discussions on health topics of your choice, visit our forum.