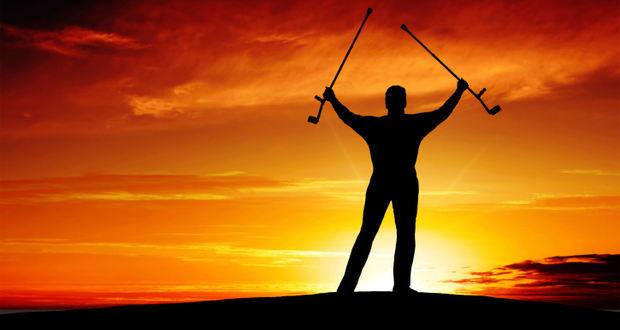 People with Disabilities (PwDs) have often been called the biggest minority. While the 2001 census suggests there are 20 million PwDs in our country, others claim the numbers could be as high as 60 million. The theme this year for the International Day of People with Disabilities is 'Removing barriers to create an inclusive and accessible society for all'.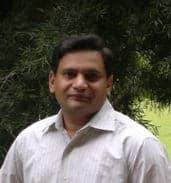 To properly understand the scenario and the trial and tribulations of PwDs we decided to talk to two experts from the field – Dr Satendra Singh and Abha Khetarpal. Dr Singh, is Coordinator of the Enabling Unit (for students with disabilities), Equal Opportunity Cell at the University College of Medical Sciences and GTB Hospital, Delhi. He is also the founder of 'Infinite Ability' – a special interest group on disability. Ms Khetarpal is the President of Cross the Hurdles, an NGO, looking after needs of people with disabilities. Excerpts from the interview: 
 Q: How 'inclusive and accessible to all' is our society? What are the major problems faced by the disabled community?
Ms Khetarpal: The major problems faced by the persons with disability are barriers of all kinds like architectural, environmental and attitudinal. They have to confront entrapment of neglect, isolation and poverty. They cannot study, get employed and build relationships. Accessibility is all about providing space to an individual and opportunities for personal growth but unfortunately in our country and in our culture people with disabilities are not given a chance to enjoy their own space.
Dr Singh: Persons with disabilities (PwD) are not only 15% of the world's population but also 'the world's largest minority.' For us, the lack of access to essential services remains a source of discrimination and lost opportunities. Barriers exist everywhere in the form of physical, attitudinal/societal or/and inaccess to information technologies .
Q: The new draft of the People with Disabilities Act has gone for some major overhauls. This includes the most inclusive definition of disability which has been broadened to include people suffering from blood disorders (thalassemia and haemophilia) and those with learning disabilities or other mental disorders (autism, dyslexia). Do you think this will help the concerned?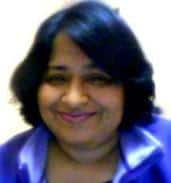 Ms Khetarpal: Having things on papers is very easy but we need to see practical implementation too. It's good the definition of disability has been widened. The wider the definition of disability the narrower would be the gap between people with disabilities and non-disabled population. Moreover if more people fall in this category there can larger allocation of budget with more social security measures and greater stress could be laid on policy formulation for this sector. If the draft is accepted and passed, it can be of help to the many concerned but still we would have to a long way to create the needed infrastructure.  
Dr Singh: Only visible disability is not disability. The Rights of Persons with Disabilities Bill, 2011 includes 20 disabilities in its list which also include autism, cerebral palsy, chronic neurological condition, dwarfism, haemophilia, intellectual disability, leprosy cured, low vision, muscular dystrophy, specific learning disabilities, multiple sclerosis and thalassemia. These additions are a welcome move.
Q: Usually, there's a huge discrepancy between what's drafted and the ground realities. What is the major problem here? How can things be improved?
Ms Khetarpal:  I call this phenomenon, pseudo-idealism where there is huge gap between the tall claims of welfare agencies and real steps taken either by an individual or by whole system.  The major problem here according to me is the lack of commitment to the cause. The lack of involvement of people with disabilities in the system is a clear indication of alienation. It follows that the people with disabilities, from whatever background, need to be organized and represented from within. Pro-active representation is a key step in the process of recognition and investment. Improving the participation of the people with disabilities is more than simply improving access, making people more mobile, informing people and encouraging them.
Dr Singh: I think there needs to be a change in attitude in PwDs and the non-disabled. Things will not ever be given to you on a golden platter. PwDs need raise their voice. Sitting in a wheelchair doesn't mean you can't be heard.The non-disabled on the other hand need to realise the problems faced by others. We need to sensitise people, right from schools.
 Q: Would you say things have improved in the recent past? Is their increased awareness about the problems faced by the disabled?
Ms Khetarpal: Yes. Things have been improving – at a snail's pace though! There is increased awareness and I guess we can thank the media and communication services for that. They've proved to be of considerable value. They help raise awareness about disability issues and also increase opportunities for gainful employment. It also allows people to find out about the services available, make contacts with promotional groups, etc. Whether as news items or as infotainment, e-communication has played an increasingly important role in reducing isolation, sharing stories and integrating and empowering PwDs.
Dr Singh: In my opinion it will take time. Things will change if there is inclusion in education. It's a long process but change will start only from the grassroots.
Q: Much has been made about including children with disabilities in mainstream schools. What is your opinion of that move? Will it help increase sensitivity among younger people?
Ms Khetarpal: If children with disabilities are given opportunities to attend to the mainstream schools, it could do wonders. It would boost their confidence, make them feel one with the society and would certainly help in augmenting the sensitivity among the younger generation. However, the actual scenario is quite different. Schools, even in the capital, still remain hesitant to do so. At some schools, the authorities are still condescending, asking children to attend classes in a 'special wing' designed for children with disabilities. They seem to believe that students with disabilities will not be able to fulfil the academic expectation of the institution. Sadly, all such moves ultimately lead to exclusion.
Dr Singh: Personally, I appreciate this move. No two individuals under the sun are similar, we all are different. It should sensitise children to others with disabilities.
And finally here are ten things Dr Singh would love to see in his lifetime:  
Educational institutions those are accessible to all.
A disability policy in each and every state and union territory.
Higher education institutes with 'Enabling Units' for PwDs.
A syllabus that includes disability studies so others can be sensitised.
Seats in the Parliament reserved for PwDs.
Removal of professional discrimination against PwDs.
SC/ST and OBC-like benefits given to PwDs.
More income tax rebate for PwDs because they have higher expenditure.
The disability certificate should be merged with the UID.
Subsidies on assisted devices
 Author's Note: We are the world's largest democracy and the constitution entails the same rights to everyone, irrespective of gender, religion, caste and physical or mental ability. It's sad that that there wasn't any act for PwDs before 1995. The 2009 amendment is a step in the right direction, grouping various other diseases and conditions under the disabilities' bracket.  
For more information and help you can check out these organisations:
Office of Chief Commissioner of People with Disabilities: This Government of India site contains a mine of useful information including how to apply for a disability certificate, how to register a complaint and a detailed list of the Rights of PwDs.
Cross the Hurdles:  A rights –based organisation working for PwDs. They offer free online counselling services and also career and education guidance to lead an independent life. Their success stories are also very inspiring.
Infinite Ability:  A special interest group on disability within Medical Humanities Group of Medical Education Unit. The group looks to promote  and coordinate among Medical Persons with Disablitlies (MPwD) by utilising a Medical Humanitarian approach.
Family of disabled: Family of Disabled (FOD) is a registered not-for-profit organisation serving persons with disabilities since 1992.
AccessAbility: An Architectural Access and Universal Design Consultancy that provides design solutions to include persons with disabilities as clients and employees.
Alone we can do so little; together we can do so much. – Helen Keller