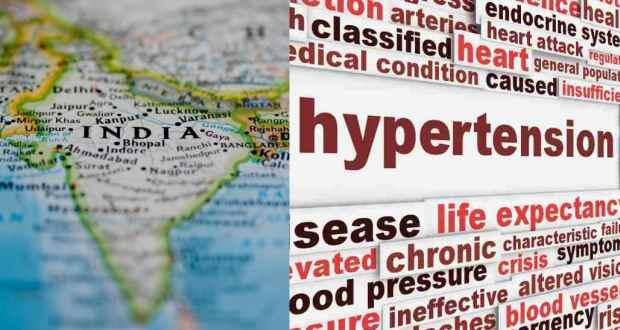 Although India currently is not as hypertensive as its neighborhood, yet the fear of the disease becoming a major health concern in the coming years appears to be real. According to the World Health Statistics 2012 report, India has low rates of hypertension compared to world figures. In India, 23.10 per cent men and 22.60 per cent women above 25 years suffer from hypertension. India also fares better than the global average of 29.20 in men and 24.80 in women respectively.
Experts here, however, discount the findings, arguing that the country might actually be headed to be among the most worst disease (hypertension) afflicted countries in the near future. An estimate touts the number of blood pressure patients in the country to rise to about 214 million by 2030 up from about 118 million in 2000.
Hypertension is defined as a repeatedly elevated blood pressure exceeding 140 over 90 mmHg — a systolic pressure above 140 with a diastolic pressure above 90.
Dismissing the fact that the hypertension incidence in India is low, Dr.Sailesh Mohan, senior research scientist at Public Health Foundation of India (PHFI), says, 'We have 20- 30 percent of Indians suffering from high blood pressure and the global average stands at 40 percent. Therefore, this is not a small figure. In fact, in absolute numbers the figures are huge and a matter of concern as well.'
Concurring with the view, Dr. Raman Abhi, senior consultant, internal medicine at Fortis Memorial Research Institute, Gurgaon, reiterates, "'Hypertension is likely going to be a like an epidemic  in the near future and approximately one –third of our population will suffer from it. The non-detection of hypertension cases in India further makes the situation worse.'
Read more about causes, symptoms, diagnosis and treatment of hypertension.
Experts say that the incidence of high blood pressure ranges from 20 to 40 percent in urban areas and 12 to 17 percent in rural areas in India. High blood pressure or hypertension kills nearly 1.5 million people every year in South-East Asia. The standalone figure for India is not immediately available. Pointing out the reasons behind high hypertension levels among urban populace Dr. Abhi at Fortis says, 'Unhealthy eating habits, stress and environmental factors lead to high blood pressure cases in urban India.'
Outlining the disease symptoms, Dr. K K Aggarwal, consultant, at Moolchand Medcity, New Delhi, says, 'Symptoms are headache, dizziness, palpitations and breathlessness on minimal exertion.' 'Neglect of the disease might affect blood vessels of heart leading to pre-mature heart disease and most significant of all is the irreversible damage to the kidney leading to chronic renal failure,' warns Dr. Aggarwal.
Low awareness levels have aggravated the situation further. Agreeing with the view, Dr.Mohan at PHFI laments, 'Many people in India are unaware of the fact that they suffer from hypertension, and hence it is high time that the awareness should be increased to check the rise of the disease.'
Doctors prescribe hypertension patient to reduce consumption of foods containing cholesterol, sugar and fat. Sugar results in easy weight gain, a major cause of high BP.  Aim for less than one teaspoon of salt (1500 mg of sodium) a day. Avoid junk and processed foods that contain a lot of salt.  Avoid pickle, papad, soya sauce, tomato sauce and potato chips that are all high in salt. Eat more fruits, vegetables and low fat dairy foods and foods rich in potassium like bananas, citrus fruits, wheat grass and barley grass.
Ankita Chakraborty/ Zee Research Group/ Delhi
You may also like to read:
For more articles on hypertension, visit our hypertension section. Follow us on Facebook and Twitter for all the latest updates! For daily free health tips, sign up for our newsletter. And to join discussions on health topics of your choice, visit our forum.