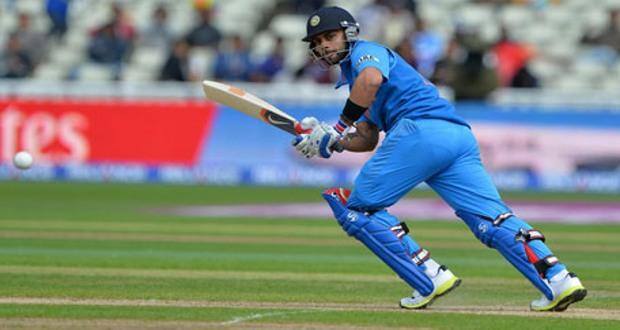 India versus Pakistan, the very sentence strikes a chord of excitement and trepidation in the hearts of Indians. A competition that has always been one of arch rivalry, has managed to give us all a lot of heartaches as well as extreme happiness. As Indians we tend to epitomise cricketers and give them a somewhat God-like status – indestructible. But these larger-than-life figures can also suffer from stumbling blocks in the form of injuries. The repetitive motion of bowling, batting, fielding or wicket keeping can definitely take a toll on a cricketer's body. Mahendra Singh Dhoni had to sit out of the Asia Cup 2014 with a side strain – thought to be due to over 200 hours of wicket-keeping. Read more about MS Dhoni's injury.
Dr Ameesha Vora, physiotherapist, specialist in sports medicine and a sports management professional says , 'A cricketer suffers from a lot of knee and ankle injuries caused due to ligament or meniscal injuries at the knees and ankle injuries due to poor stance. They also commonly suffer from a condition called tennis elbow known medically as medial epicondylitis; a condition that even Sachin Tendulkar  suffered from. Apart from all that, we do see a large number of shoulder injuries, caused mainly due to damage to the muscle in the shoulder known as the rotator cuff which forms a belt around the shoulder. This muscle is affected because batsmen make repeated strikes which affects these muscles.  And if a player's helmet is too heavy and he does not have strong neck muscles, he is likely to suffer from injuries in the neck.' Read more about Sachin Tendulkar's fitness regime. 
Wondering what can go wrong with a cricketer's body? Here is a quick list: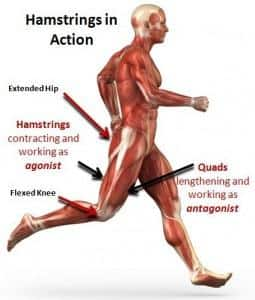 Hamstring strain
This is an injury which can be quite painful and is commonly encountered while the cricketer is batting. The batting stance causes immense stress on the hamstrings of a cricketer. The classic cricketing stance involves the shortening of the hamstring on leg closest to the stumps and stretching of the muscle in the leg in front. There is then a sudden burst of extension required by the muscles to help the cricketer change stance and hit the ball, that can lead to a hamstring injury.
It affects about 15% of all cricketers including bowlers and fielders and is caused due to the tearing of the hamstring at certain places. Known as muscle strain, this injury can be graded into first, second and third degree strain.
According to Dr Ameesha, 'These are injuries that happen on the field, while the cricketer is playing. A muscle strain usually can occur anywhere in the body and is due to weak knees. If the knees of the player are not strong enough it can lead to a muscle strain anywhere in the body.' Read more about MS Dhoni's hamstring strain.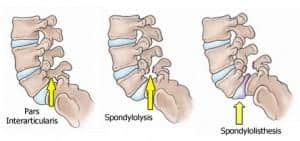 Stress fractures in the lower back
This is a common condition seen in young fast bowlers. According to statistics, about 15% fast bowlers suffer from this health issue which is caused due the repeated twisting action while bowling. The classic bowling action requires the bowler to extend his upper body with a burst of energy while releasing the ball. It is also seen in cricketers who field for long hours. Known as 'pars interarticularis', this injury is caused due to a stress fracture at the vertebrae present in the lower back (lumbar vertebrae).
Characterised by a lower backache, especially when the cricketer turns back or bends backwards, this injury usually needs immediate medical attention and can be very painful.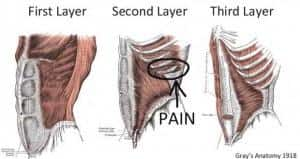 Side strain
Another condition commonly seen in bowlers, side-strain refers to a tear in either the internal oblique, the external oblique or the transversalis fascia (muscles on the side) at the point where they connect with the four bottom ribs. These muscles are responsible for twisting movements or bending of the drunk.  In bowlers, the injury usually occurs along the non-bowling arm side as a result of a forcible contraction of the muscle as it gets stretched every time a bowler throws the ball.
Recently MS Dhoni suffered from this injury which is why the ace player is missing in action at the Asia cup. Read more about Dhoni's side strain injury.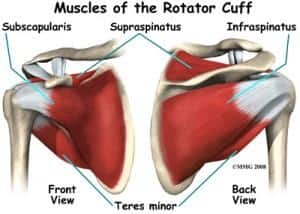 Rotator cuff tear
This is an extremely common injury in cricketers. Caused due to the tear of the muscles present around the shoulder, this injury is especially common in batsmen and bowlers. In this type of injury the rotator cuff muscles (consisting of the supraspinatus, infraspinatus and sucscapularis) tear due to constant over stretching of the area.  According to Dr Ameesha, 'The condition initially is seen simply as an inflammation of the muscles due to irritation—known as tendonitis. If the irritation is not taken care of and treated, it can lead to a complete tear of the muscle and lead to a severe, debilitating condition.'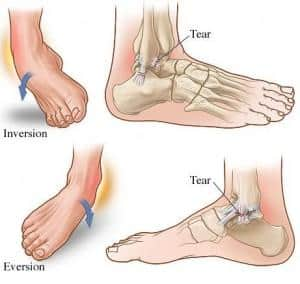 Ankle sprain

Ankle injuries are extremely common in bowlers, fielders and cricketers. This is more so in bowlers and cricketers as their stance just before batting or bowling exerts a lot of strain on the ankle and if the foot is not placed correctly it can lead to mild or severe ankle sprain.
Finally, an injury is not simply a minor occurrence in the life of a cricketer, it can lead to a serious decrease in their performance – according to experts by up to 50%. Dr Ameesha says, 'An injury can take a great toll on a cricketer – both mentally and physically. When one is injured the player will need the combined effort of an orthopaedic doctor, physiotherapist  and a sports psychologist' . 'A small injury can be really damaging to a cricketer's career. This is because in physiotherapy the actual 'back to sport time' is at least nine months. In some cases if the injury requires surgery, it will only lengthen their recovery time.'
Dr Ameesha suggests that one should take the following first aid measures after an injury:
As soon as the injury occurs, call for help by a trained medical professional.

Immobilise the area.

Do not try to bend, twist or try fix the injury.

Do not apply a warm pack on the injury.

If there is inflammation or swelling in the region, apply a cold pack to help beat the pain and reduce swelling. 
So let's hope both sets of players in the Asia Cup 2014′s India VS Pakistan match stay clear of all these injuries so we can have an even contest on our hands. And yeah, may the best team win!
Also read:
Follow the all-new site on Facebook and Twitter. Catch the Live Score of India VS Pakistan Asia Cup 2014 Match here.
Picture source: orthoinfo.aaos.org, ultrarunningltd.co.uk, www.reha.hr