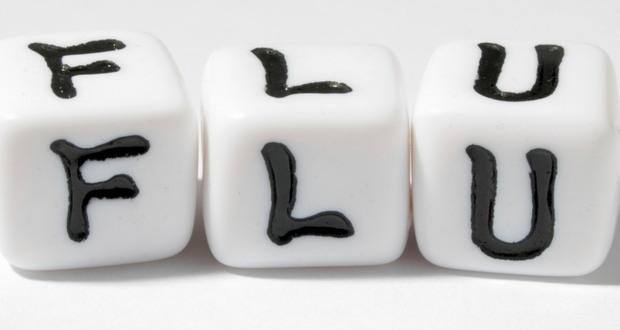 The swine flu situation is getting worse in North India with Delhi, Rajasthan, Gujarat and Haryana among the worst-hit states. While Delhi has had 1,267 cases, Rajasthan has over 600 cases but 115 deaths (the highest in the country), Gujarat has reported over 260 cases, followed by Haryana with over 300 cases. The swine flu situation this year is worse than the last two years and is reminiscent of the 2009 where over 20,000 people were affected by the swine flu virus and though the numbers aren't that bad yet there's some consternation that we could heading for a similar scenario this year.
Some experts believe that this may be due to the virus changing its character and evolving, though the extended winter (the virus thrives in cooler conditions) can't be ruled out as well. The virus appears to have become stronger though its spreading power has been contained. The 2009 flu pandemic infected one in five people, comprising 20 to 27 percent of the population in Britain, US, India and China and 15 other countries and though the virus' spreading powers seems to have been curtailed the number of deaths reported seems to be higher this year.
Read more about causes, symptoms, diagnosis and treatment of swine flu.
South to North?
The National Institute of Virology in Pune is trying to also figure out how the disease's epicentre has shifted from Maharashtra (Pune and Mumbai were far worse hit last year) to North Indian. In 2013, Maharashtra registered only 150 cases and 13 deaths. The situation is similar in the Southern states of Tamil Nadu, Karnataka and Kerala where the number of cases have drastically gone down from last year.
One reason for this might be the fact that after a virus sweeps through a community that particular community develops herd immunity to the virus but experts believe more research is needed to be sure. While the H1N1 virus is being extensively studied all over the world, it will still take a thorough research lasting 8-10 years to come to a conclusion about the treating a relatively new disease like swine flu.
What is the swine flu virus?
Swine flu is caused due to a zoonotic disease which originally was transmitted from pigs to humans and now spreads from one human to another. The symptoms of swine flu are very similar to regular influenza and include fever, headaches, chills, diarrhoea, coughing and sneezing. One can prevent infection by maintaining basic hygiene and wearing a proper surgical mask during flu season. The number of cases shoots up during the summers and monsoon seasons. There are various vaccines available to combat the disease and antiviral treatments for prevention as well. One should however only use these medicines under a doctor's supervision as indiscriminate use might result in susceptibility to the virus.
Read: Why the swine flu situation in India is bad
Prevention
Swine flu isn't a disease that you can catch from pigs. It is in fact, a human virus that spreads from one human to another. The virus is extremely contagious. Here are some swine flu prevention tips: 
It can spread through coughing and sneezing so always cover your face while doing so. And make sure people around you in office or home also follow this.

Avoid touching your eyes, nose or mouth too often

Maintain a high level of personal hygiene. Always wash your hands before or after eating and particularly after returning from a public place.

Sometimes virus can spread through droplets that have remained on surfaces of things like laptops, phones so avoid using someone else's items.

Avoid public places, unhygienic conditions, etc.

If your city/area is swine-flu endemic, always wear a standard swine flu mask  in public places (the H-95 mask which is worn by nurses and doctors while collecting samples from swine flu victims). Normal surgical masks which sell like hot cakes during swine flu season might not give enough protection.

If you feel sick and look like you are developing a cold or fever, stay at home and take enough rest. Rest has also been shown to increase 'interferons' which help our immunity to fight the virus better. Keeping away from others also prevents spread of the infection.
Also read: Swine flu: All you need to know
Don't know the symptoms of swine flu? Check out our symptom search to know more about the H1N1 symptoms 
For more articles on diseases & conditions , visit our diseases & conditions section. Follow us on Facebook and Twitter for all the latest updates! For daily free health tips, sign up for our newsletter. And to join discussions on health topics of your choice, visit our forum.