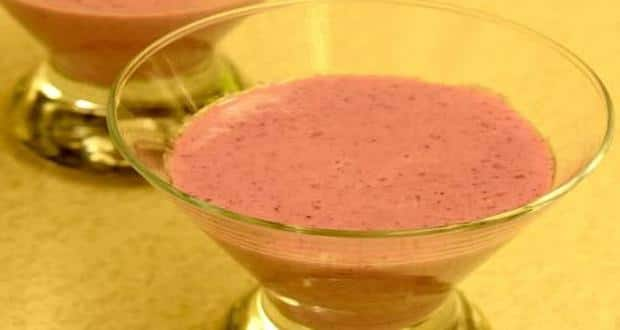 Diabetes-friendly jamun (black plum) blends with low fat curds to make a delectable smoothie. Jambolene, the enzyme found in jamun, helps to utilize the glucose in the body thereby inhibiting the unwanted rise in the blood glucose levels.
Preparation Time: 10 minutes
Cooking Time: 0 minutes
Makes 3 small glasses
Ingredients
Black jamun, deseeded and chopped 3/4 cup
Low fat curds (dahi) 2 cups
Sugar substitute 1 tsp
Ice, crushed 1/2 cup
Method
Mix together all the ingredients and blend in a mixer till smooth.
Pour the smoothie into 3 small glasses and serve immediately.