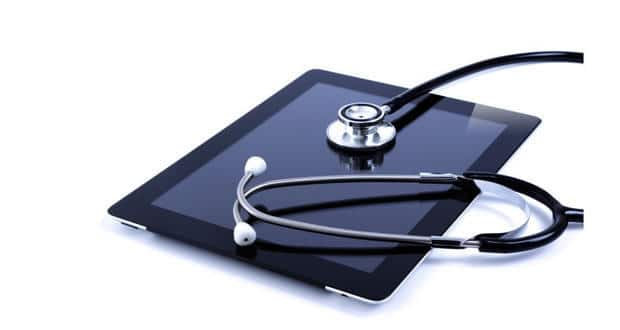 The healthcare sector in India is very unique. While on one hand, we have millions who don't have access to even the most basic healthcare services, on the other we have hospitals and facilities that are as good as anything the developed world has to offer. This has led to a scenario where thousands arrive every year from other countries for expert, inexpensive treatment while millions of natives lack basic primary healthcare services. This inequality in access to healthcare has actually gone up since the economic liberalization of 1991 in part due to mismanagement of the healthcare sector by the government.
So what ails India's healthcare system?
Woeful rural healthcare resources, poor women's and children's health, low government expenditure, high out-of-pocket (OOP) expenditure, lack of resources, high number of avoidable deaths and an increase in lifestyle diseases are some of the problems. However, there is one aspect of healthcare which has the potential to solve all these issues – technology! And this is what Health 2.0 is about – using creativity and technology to expand the reach and affordability of health services to everyone.
After the roaring success of Health 2.0 2012 in New Delhi, the second installment will take place in India's own Silicon Valley, Bangalore. To be held on Feb 9, the event will see industry experts, physicians, patients, entrepreneurs, corporates, investors and government officials come together to discuss the aforementioned issues plaguing the country.
Some of the groups represented there include IDEO, Novartis, Google, Cisco, Microsoft, mDhil, MediAngels, WHO and even the Indian government. The conference will be held at the CMR Institute of Technology in Whitefield. The event will feature panel discussions, product demonstrations and speeches from key players which look to explore the emergence of tech-based solutions in healthcare and how it is reshaping the entire healthcare space.
 'A rising class of young start-ups has positioned 2013 to be a breakthrough year for digital health in India,' said James Matthews, Chairman of Health 2.0 India. 'Mobile, Cloud, Devices and Data are transforming how we solve some of the most complex challenges in health care.'
On the conference, Matthews commented, 'Health 2.0 India is the only event that dares to bring together the brightest entrepreneurs, the seasoned established stakeholders and the most passionate social entrepreneurs to advance the future of the health tech ecosystem.'
Speakers will include Indu Subaiya and James Matthews (Health 2.0), Amar Urhekar, (EVP, McCann Worldwide), Dr Abhishek Sen (BioSense), Dr Debraj Shome (MediAngels), Madhu Arvind (HealthHiway), Nandu Madhava (mDhil), Tushar Vashisht (Healthify), Avin Agarwal (Nesting Bits), Rajesh Ramana (Aveda Wellness), Alexis Ettinger (Georgetown University), Sonny Vu (Misfit Wearables), Hans-Peter Frank (Novartis), Sreedhar Potarazu (Vital Health Information Network), Scott Mark (Medtronic), Amit Bhandari (ICICI Lombard), Dheeraj Batra (IDEO), Chetan Patil (Rakya), Deepa Krishnan (Aravind Eye Institute), Esha Tiwary (GSF Accelerator), Mark Friess (Welvu Foundation), Bala Natarajan (Wellth Solutions), Ravi Kumar (Zanec  Corp), Jeevan Kumar (Unitus Capital), Pradeep Jaisingh (International Oncology Services), Ganesh Nair (Astra Zeneca) and Alex Heywood (Kid Powered Video) .