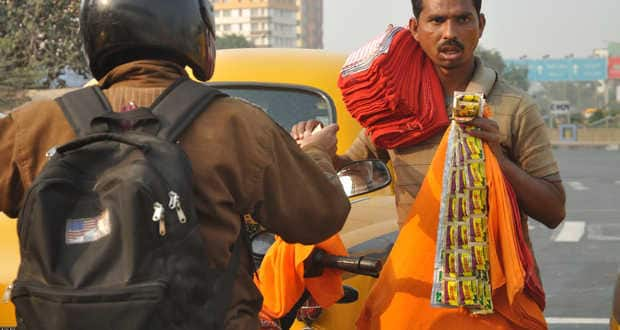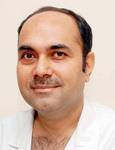 The author Dr Pankaj Chaturvedi is a professor and cancer surgeon at the Tata Memorial Hospital and one of the most prominent anti-tobacco campaigners in the country. His efforts have been lauded around the world and he was recently awarded the Wilkenfeld award in the US for his innovative leadership. The views expressed here are the personal views of the author. Health.India.com doesn't necessarily endorse those views. 
The gutka ban in various states has forced the smokeless tobacco industry to find newer ways to market their harmful products. Now instead of selling gutka, they're selling chewing tobacco and pure Pan Masala in two different packets and most state governments are turning a blind eye to this nefarious tactic. The advertisements of Pan Masala have gone up dramatically on television and newspapers. I shudder to think of health impact of this powerful strategy. 
India has the dubious distinction of harbouring the world's largest number of oral cancer patients. Historically, this has been attributed to widespread usage of tobacco. However a lesser known reason of this epidemic is the rampant use of areca nut chewing. Just like tobacco, areca nut or betel nut is a psycho-stimulant, an addictive substance and a well known carcinogen. 
Areca nut – a very dangerous substance!
The cancer causing properties of areca nut (also known as betel nut because they're wrapped in betel leaves) have been well reported in animal, human and epidemiologic studies.  The World Health Organization and International Agency for Research on Cancer classified Areca nut as a Group 1 human carcinogens with sufficient evidence of increased risk of sub-mucus fibrosis (precancerous oral lesion) and cancers of the oral cavity, pharynx, and oesophagus. Betel nut may be a synergistic carcinogen along with tobacco with which it is commonly consumed in India.
Why are they dangerous?
It is postulated that areca nut-specific N-nitroso compounds converted from alkaloids are responsible for oral and pharyngeal cancer. There are several other reports that have linked areca nut chewing (with or without tobacco) to hepatocellular carcinoma, cholangiocarcinoma, cancers of the larynx, stomach, lung and cervix in humans.  Animal Research has shown that Pan Masala in the diet led to tumours in various organs, most frequently adenocarcinoma of the lung.
Habitual users have higher incidence of other diseases too. A population-based cohort study in Taiwan reported that betel quid chewing resulted in a statistically significant increase in the risk of overall mortality and cerebrovascular deaths in the elderly population. Areca nut addiction has also been found to be associated with heart attacks, arrhythmia, metabolic syndrome and diabetes. There are reports of acute exacerbation of asthma and hypertension in areca nut habitué. Babies born to mothers who are users are usually smaller in size and weight less and the effect is remarkably similar to the effect of smoking on neonates. The babies even suffer from withdrawal symptoms at times. Other than that areca nut chewing is horrible for your oral health and can cause staining of teeth, attrition, creating of wear facets and a higher occurrence of periodontitis.
The lime in the betel quid enhances the extraction of the areca nut alkaloids by salivary degradation and promotes carcinogenesis. Areca nut contains 4 major alkaloids – arecoline, arecaidine, guvacine and guvacoline that are responsible for most biological actions.
Need for action now
The Government of India should not only work towards a law to ban this product but also initiate a comprehensive National Areca Nut Control Program to save millions of Indian. Other nations have already realised the danger of consuming areca nuts. The California Environment Protection Agency has listed Areca nut as carcinogen and a hazardous product. Taiwan, the land of famous scantily dressed 'betel nut beauties' selling betel nut and tobacco products on roadside, have realised the problem and are doing much better than us. The Taiwan government has cracked down on the 'betel nut beauties', offered subsidies to farmers for growing alternative crops and engaged in betel nut control program, long back.
Read more about causes, symptoms, diagnosis and treatment of oral cancer.
On October 8, 2009 Taiwanese Bureau of National Health Insurance announced the plan to impose health tax on betel nuts. Canada has already banned sale of areca nut products.US FDA has issued an import alert and banned inter-state traffic of areca nut. India still hasn't woken up to the dangers of gutka and it needs to do so quickly before, this dangerous product claims many more lives. 
Read more about causes, symptoms, diagnosis and treatment of cancer.
For more articles on diseases & conditions , visit our diseases & conditions section. Follow us on Facebook and Twitter for all the latest updates! For daily free health tips, sign up for our newsletter. And to join discussions on health topics of your choice, visit our forum.