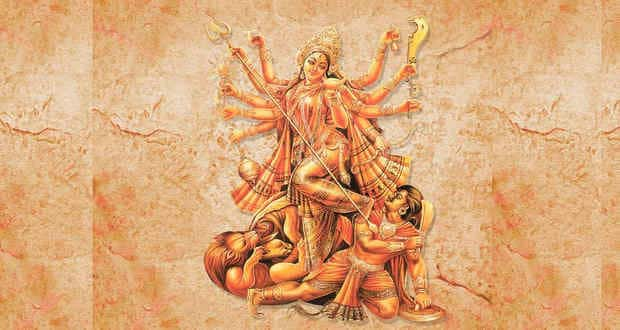 Dussehra is a time when we celebrate the triumph of good over evil. This Dussehra we present to you seven modern day demons and tips to get rid of them:
Demon 1: Stress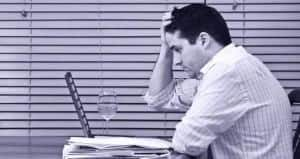 Stress is one of the most understated evils of our time hiding under veils of office work, relationships and other everyday affairs. While it may seem trivial at that time, it tends to build up escalating into chronic health conditions like heart disease, hypertension and other lifestyle disorders.
You need to take regular breaks, get some fresh air, relax, have a healthy sex life and eat foods containing complex carbs (brown bread), Vitamin C (oranges and lemons) and megnesium (spinach). These basically help us recharge, up our oxygen intake and release certain chemicals like serotonin which reduce stress and keep us happier.
Read more about causes, symptoms, diagnosis and treatment of stress.
Demon 2: Smoking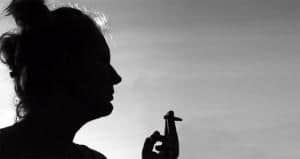 Despite knowing the ill-effects of the cancer stick, people still puff away. While smoking may relax you in the short-term, that's just an illusion. What it really does is elevate your blood pressure, increase your heart rate, create an oxygen shortage in your brain and stresses all your systems. Quitting is not hard and if you are having trouble you can take the help of various smoking cessation techniques.
So here are a few tips to quit smoking  
Demon 3: Alcohol and drugs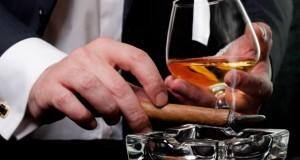 Alcohol consumption, along with smoking and obesity is responsible for most of the health conditions we face these days. Another avatar of the alcohol demon is drug addiction. Whether you're a heavy drinker or a drug-user you need to vanquish this demon right now. The best way to do this is accept you have a problem and then seek help. You could either tell your loved ones or seek help from the various organisations that help rehabilitate people addicted to drugs or alcohol.
Click here to find out how to beat alcohol dependence and drug addiction.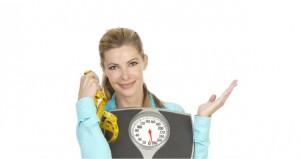 Demon 4: Bad diet 
The 'bad diet' demon has three ugly heads:
The first one consists of people who are in an almighty hurry to lose weight. They tend to jump from fad diet to fad diet; starving themselves to get that slim waistline.

The second one has people who overindulge and overeat – consuming food items that have no nutritional value or eating more than their body needs.

The third one is the one where people simply don't have time to worry about their diet. They are often led to believe that their diet is not important.
All three kinds of people are heading for trouble because most diseases stem from bad dietary habits. Many chronic health conditions can be avoided by simply following a healthy lifestyle and a good, nutritious healthy diet. Eating too much or too less are both bad for your health.  Here are a few tips from our expert 
Demon 5: Laziness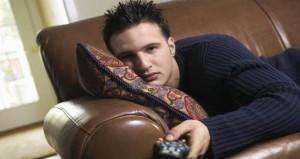 A demon that goes by many names – sloth, ineptitude, idleness – laziness is omnipresent in our times. It's that indescribable feeling that rears its ugly head every time you want to go to the gym or get something done. If you are one of the many fighting this sloth demon, figure out what's holding you back from doing what you are supposed to do. Putting the possible reasons down on paper often gives you clarity. Make a to-do list to help you keep track and stop your brain being overburdened with so many tasks. Here's what you can do to stick to your fitness regime
Demon 6: Denial (about our health – physical or mental)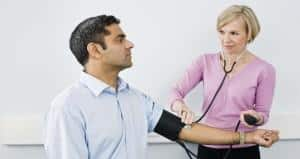 Another dangerous demon is denial. People will go to any extent to not find out about their health. This is very dangerous behaviour. Getting regular health check-ups is imperative because many health conditions can be resolved if detected early. Set a time and date and/or tell a friend so that you can't back out of it. Also these days it's possible to order health tests online. For example, you can get a blood test done at home, upload your info on a relevant portal and get expert feedback from a doctor. There really is no room for denial in this age of technology. Another important aspect is mental health. A lot of people tend to live in denial about diseases like depression because of the stigma involved.   Mental illnesses like physical ones are treatable.
Demon 7: Unsafe sex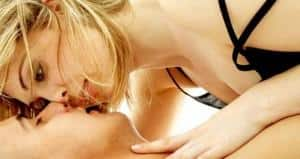 And the last demon on our list is unsafe sex! We are a nation that's very uncomfortable talking about sex and this has led to state where a lot of people are ignorant about safe sex. Unsafe sex can lead to Sexual Transmitted Diseases like HIV/AIDS or unwanted pregnancies. Always remember that you must use a condom. If you don't have one at that particular time then use other forms of contraceptives but you must remember that other forms of contraceptives do not guard against STDs. Always remember that prevention is better than cure.
Click here to read more about condoms and other forms of contraceptives.
Subtle and hiding though the demons have become, they can be defeated with some common sense, will power, self-control and belief. Here's wishing all you lovely readers a very Happy Dusshera.
 For more articles on diseases & conditions , visit our diseases & conditions section. Follow us on Facebook and Twitter for all the latest updates! For daily free health tips, sign up for our newsletter. And to join discussions on health topics of your choice, visit our forum.