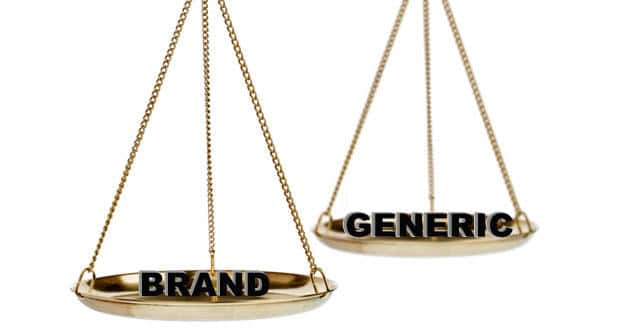 India's the global  leader in the generic market with Indian drugs popular in Africa and other emerging markets. Some Indian pharmaceuticals have even made headway in the USA market.
So what are generic drugs?
They are drugs which have the same chemical composition as branded drugs are and sold under their chemical name. For example Paracetamol , a painkiller, is the generic name for branded drugs like  Crocin and Calpol. The drug market situation is a little different in India than the USA or other developed nations.  In the USA, when a new drug is launched only the company that holds the FDA patent are legally allowed to sell the drug , thus giving them market monopoly.  In India however there were no patent laws till 2005 which meant that anyone could replicate any drug in India without legal ramifications. This led to the trend of branded generic drugs which has 99.5% of the country's generic drug share
Where are they available?
Generic drugs are sold everywhere including your local chemist. To buy them one simply has to ask for generic version of a branded drug though they don't have them for all medicines. The department of pharmaceuticals of the government is responsible for promoting generic drugs but they haven't done a very good job. To promote cheap drugs in 2008, the government had set up a scheme called Jan Ausadhi whose purpose was to set up generic drugstores around the country. Their initial plan was to set up 3000 stores but four years later only 300 of them exist. Here's a list of all Jan Aushadhi stores in the country.
What is the price difference between generic drugs and popular branded drugs?
Note: All prices are taken from the 2010 comparative price list
We can clearly see that in some drugs the price difference is significant.
| | | | | |
| --- | --- | --- | --- | --- |
| Used as | Generic drug | Price | Branded Drug | Price |
| Painkiller | Paracetamol     | Rs 2.45 | Crocin | Rs 11 |
| | | | Calpol | Rs 10.70 |
| | Paracetamol syrup | Rs 9.00 | Crocin  (syrup) | Rs 15 |
| | | | Febrex | Rs 20.50 |
| | Diclofenac sodium + paracetamol | Rs 4.4 | Diclogesic  | Rs 19.40 |
| Antibiotic | Amoxycilin | Rs 13.2 | LMX | Rs 40 |
| | | | Remox | Rs 38.7 |
| | Azithromycin | Rs 41.8 | Azee | Rs 107 |
| | | | Azithral | Rs 128.55 |
| Anti-TB | Ethambutol            | Rs 14.8 | Myambutol | Rs 15.3 |
| Vitamins | Folic acid | Rs 2.8 | Folivite | Rs 11.8 |
| | B-complex | Rs 1.8 | Becosul | Rs 11.0 |
| Cardiovascular (Blood Pressure) drug | Atenolol | Rs 7.0 | Aten | Rs 23.8  |
Note: The list compares prices of generic vs braded drugs from 2010. As we can see except for the anti-TB drug there's a huge price difference.
Is there a difference in quality between generic drugs and branded ones?
This is a question which is hard to answer and polarises the entire medical fraternity – doctors, chemists, pharmaceutical reps, etc. Some of them say that they are as good as branded ones while others feel that they are of poorer quality. Doctors and chemists have the impression that they are less effective. In fact some doctors avoid prescribing generic drugs as far as possible and even go to the extent of handing out free samples of branded drugs to patients who can't afford branded medicines. Doctors also aren't aware about their availability due to lack of advertising and marketing. On the other hand a pharma rep we talked to was of the opinion that there is no difference in quality and a generic drug was as good as a branded one.
Why aren't generic drugs more popular?
There are various reasons for their unpopularity. There is a distinct lack of awareness about them. Before the Satyamev Jayate episode only a handful of people knew them. Also since they are cheap, people who can afford branded drugs don't buy them believing them to be of inferior quality. Chemists have to hand out exactly what's written on the prescription and most doctors except in government hospitals don't hand out generic drugs.
 An insider felt that private doctors would never hand out generic drugs because there are no kickbacks or incentives involved from pharma companies. According to a highly placed source in the MCI, the body has very little say in the doctor-pharma relationship. Most guidelines are blatantly ignored. The government or specifically the government's Department of Pharmaceuticals is also to blame for the lack of awareness. The DoP has failed to do a good enough job of promoting generic drugs and the aforementioned failure to implement the Jan Ausadhi scheme reinforces that.
How to promote generic drugs
Generic drugs are the answer to better healthcare for all. India has one the highest out-of-pocket healthcare expenditure in the world and despite providing very cheap services (compared to rates of the countries like USA and UK) it's still inaccessible to many due to poor purchasing power. The only way to promote generic drugs is to curb illicit medical practices. Though the MCI guidelines dictate that doctors should prescribe generic medicines as far as possible, very few private practitioners actually do it.  There's a need to strengthen the Jan Ausadhi scheme and break down the doctor-big pharma nexus.  Moreover the MCI needs to provide more practical guidelines rather than an archaic set of rules which simply can't be followed in the real world. 
How to open a generic drug store
Editor's note: We received lots of queries in the comments section about opening a generic drug store. We talked to Bureau of Pharmaceutical PSUs of India (BPPI) advisor, PK Khanna, on how to open one and here's what we found out.
The Jan Ausadhi stores are currently run on the premises of public hospitals (state and central) and the stores are either run by the hospital's administration or some NGO. Currently, there is no way for any private company or individual to open a generic drug store. However, the BPPI does look to involve the private sector soon and could allow individuals to open them up and when they do decide to do so it'll be put up on the Jan Ausadhi website.