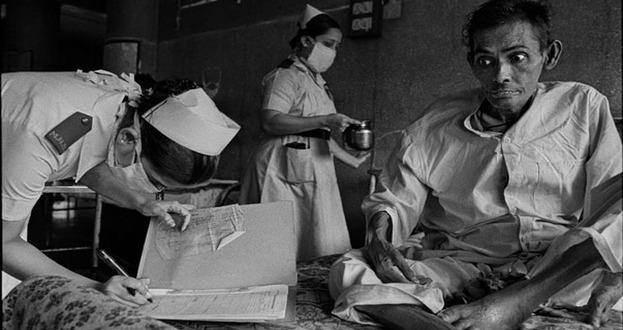 According to Press Information Bureau, tuberculosis in India continues to take a toll of 1,000 per day or one every minute. It is estimated that there are 14 million TB cases in our country out of which 3.5 million are sputum positive (presence of tuberculosis bacteria in sputum sample). About 1 million sputum positive cases are added every year.
Why completing the TB treatment course is important?
The symptoms of TB commonly resolve within a few weeks of starting the treatment and many patients then lose motivation to continue taking their medication. Patients should not stop the treatment even if they feel better, because the bacteria are still in their body.  Finishing treatment is the only way to cure tuberculosis completely. If taken for a full course, current anti-TB drugs can cure tuberculosis nearly 100% of the time in 6 months. Patients who take their TB treatment in an irregular and unreliable way are at greatly increased risk of treatment failure, relapse and the development of multi drug-resistant TB strains which do not respond to standard TB drugs, is difficult and costly to treat.
What is DOTS? How is it a better way to ensure complete treatment for TB??
The WHO recommended strategy for tuberculosis control is DOTS – Directly Observed Treatment, Short-Course. It provides a sure cure for tuberculosis with a course lasting six to eight months. It is available free of cost to the patients in government hospitals in the entire country.
In India, the Revised National TB control programme (RNTCP) shifts the responsibility for cure from the patient to the health system. DOTS has been shown to prevent the occurrence of multi-drug resistant tuberculosis (MDRTB). It also reverses the trend of MDRTB in populations in which it has emerged and can cure TB even in HIV-positive patients.
The basic five components of the DOTS approach are:
1. Political commitment – starting from the national level to district level and even below, includes increased and sustained financing, legislation, planning, human resources, management and training necessary for success of the programme.
2. Detecting cases through accurate diagnostic tests. Sputum smear microscopy is used first followed by culture and drug susceptibility testing (DST). This remains the recommended method of TB case detection. Properly equipped laboratories with trained personnel are necessary to ensure this.
3. Supervised treatment to ensure compliance. Standardized treatment procedures are followed all across the country for TB patients by following WHO guidelines on patient categorization and management. Supervised treatment -the core of the DOTS programme – includes direct observation of therapy (DOT) wherein a patient takes the drugs directly in the presence of health workers or other trained persons. This helps patients to take their drugs regularly and complete treatment.
4. An effective drug supply and management system. An uninterrupted and sustained supply of quality-assured drugs is essential to TB control which can be achieved by providing compulsory and free medicines to the patients.
5. Monitoring and reporting. Continuous monitoring of the system is also essential to ensure the programme is successful.
On an average, more than 1.25 lakh patients are treated every month under India's DOTS programme. Out of 531 districts, 446 districts are covered under National Tuberculosis Control Programme. 292 out of them are Short Course Chemotherapy (SCC) districts. SCC is a treatment given for a total period of six to eight months in two phases – Intensive phase and Continuation phase. Anti-TB drugs include Streptomycin (S), Isoniazid (H), Ethambutol (E), Rifampicin (R) and Pyrazinamide (Z).
Photo Source: xdrtb.org/photographs.php