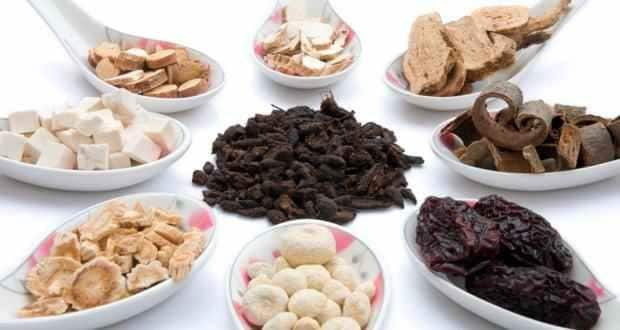 While India is known world over for its alternative healing therapies right from Ayurveda, Unani, Naturopathy, Siddha Vaidya and Homeopathy, the news that these 'natural remedies'  may be causing more harm than good is quite alarming.
The compound in question is aristolochic acid. It has been found that the compound is now capable of causing a condition called aristolochic acid nephropathy (AAN) (a type of kidney failure caused by the consumption of medicines that contain this compound), kidney diseases and urothelial cancer.
The FDA has banned the substance from being used in a number of herbal medicines and even issued a list of herbal medicines that might contain this deadly drug. They have clearly stated that if your herbal medicine bottle contains the ingredients such as 'Aristolochia,' 'Bragantia' or 'Asarum' listed as ingredients on the label; you must discontinue its use immediately.
A common component in Chinese medicine, it is usually used for weight loss, diarrhoea, to improve the immune system, to provide relief from cough and joint pain. It is also used to relieve the pain during  child birth.
The ill effects of this acid first came to light in the 1990s when a group of Belgian women, developed end stage kidney disease. It was later found that all of them were following a weight loss regime in which the herbal drugs they were consuming contained aristolochic acid. The disease was then called Chinese Herb Nephropathy. Later, a second disease  called Endemic Balkan Nephropathy was discovered to be due to the same compound. The cumulative name for all the damage the compound caused was called AAN or Aristolochic acid nephropathy.
To get better ideas on how crucial this compound is in Indian herbal remedies, we talked to Anusuya Suresh, a pharmacologist by profession. She is well known for her book 'Industrial Pharmacognosy', based on the subject of plant based medicines. Here are excerpts from our interview:
Pavitra: Is Aristolochic acid widely used in most or all herbal drugs? Is it some sort of base used in all medicines?
Anusuya: No, it is not a base. Aristolochic acid is found in herbal products prepared using the herb Aristolochia indica, also called Ishwari in Hindi. Two such products sold in India include Mahavishagarbha Taila, Gorocanadi Gutika. There are other species of this plant that are used in herbal products in China (Aristolochia fangchi) as well as in other countries (Aristolochia serpentaria in North America).
Pavitra: Can this component cause conditions such as Aristolochic acid nephropathy (AAN), kidney failure and other cancers?
Anusuya: Yes, it can. Research studies have found that presence of Aristolochic acid is associated with permanent damage to the kidney and kidney failure and urinary tract cancers. The USFDA advises customers against buying herbal products that contain this compound.
Pavitra: And  at what concentration is this compound dangerous? 
Anusuya: Mere micrograms of aristolochic acid are sufficient to induce damage.
Pavitra: Are there any principles in preparation of herbal medicines, that govern the use of this compound?
Anusuya: Aristolochic acid is not something that is a chemical compound added to all herbal medicines; if a herbal product contains any extract or part of the herb of Aristolochia species, it is likely to contain aristolochic acid.
Pavitra: Generically, which conditions can be treated using medication that contains aristolochic acid?
Anusuya: It was being used in traditional Indian medicine as an antidote against snakebite and also to prevent infections (in the mother) following childbirth and as an anthelmintic (agent that kills intestinal worms). In Chinese medicine, it is used as a painkiller and anti-inflammatory agent against rheumatism.
Pavitra: How important is this compound in the herbal medicine? Does it increase efficacy or any other important function a drug might have. 
Anusuya: Again, it is not something that will be there in all herbal medicines, only a few which include Aristolochia species herbs. Just like all allopathic medicines will not contain paracetamol, only particular products where it has been added will contain it.
 What is most important in all of this is that the consumer has to be more aware about what medicines are being prescribed. Blind faith in 'natural remedies' may serve some people well, but not all 'remedies' are capable of solving every problem. 
For more information on the ill effects of Aristolochic acid, you could read: Itmonline.com
Read more about causes, symptoms, diagnosis and treatment of kidney disease.
You may also like to read:
For more articles on kidney disease, do visit our kidney disease and  Diseases and Conditions Section. Follow us on Facebook and Twitter for all the latest updates!For daily free health tips, sign up for our newsletter. And to join discussions on health topics of your choice, visit our forum.