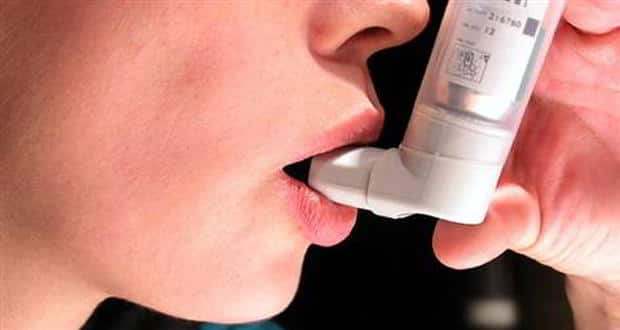 What Is Asthma?
Asthma is a chronic disease of the airways. It makes breathing difficult. There is inflammation of the air passages that result in a temporary narrowing of the airways leading to wheezing, shortness of breath, chest tightness and coughing. It is a Reversible Obstructive Airway Disease (ROAD) because the obstruction of the lungs is reversible, either spontaneously or with medication. It is also referred to as bronchial asthma. It is one of the most common chronic diseases in the world. The word asthma is derived from a Greek word which means breathlessness or panting.
What happens in our body during an asthma attack?
The air we breathe reaches the lung through the windpipe (trachea), which divides into two large tubes (bronchi). Each bronchi further divides into many little tubes (bronchioles). Bronchioles eventually lead to tiny air sacs (alveoli), where oxygen from the air is exchanged with carbon dioxide from the bloodstream
There are three features of asthma:
Airway obstruction. During breathing, muscle surrounding the airways is relaxed and air moves freely. But in asthma, allergy-causing substances make the muscle surrounding the airways tighten and air cannot move freely. This causes a person to feel short of breath and breathing becomes laboured. The air moving through the tightened airways causes a whistling sound known as wheezing.
Inflammation. The inflammation occurs in response to an allergen or irritant and results from the action of chemical mediators (histamine, leukotriene, etc.). People with asthma have red and swollen bronchial tubes. The inflamed tissues produce an excess amount of "sticky" mucus into the tubes. Irritation of the airways by excessive mucus may also initiate coughing.
Airway irritability. The airways of people with asthma are extremely sensitive to even the slightest triggers such as pollen, animal dander, dust or fumes.
What are the triggers that cause Asthma?
Asthma is caused due to inflammation in the airways. During an asthma attack, the muscles surrounding the airways become tight and the lining of the air passages become swollen. This reduces the amount of air that can pass by.
Asthma triggers can be broadly categorized into:
1. SPECIFIC(Allergens and Irritants): In sensitive people, asthma symptoms is triggered by breathing in allergy-causing substances like:
Airborne irritants: Any substances you breathe in can become an allergen. These might include traffic fumes, animal dander (from dogs and cats), house dust mites, pollen, mold, industrial fumes (especially those containing sulphur dioxide), household chemicals (air fresheners and aerosols), perfumed cosmetics, scented flowers, etc.
Respiratory infections: Viral or bacterial respiratory infections that trigger asthma attack are common cold, flu, bronchitis and sinus infections. They are a common cause of asthma especially in children.
Food and food additives: Some of the most common foods associated with allergic symptoms are eggs, Cow's milk, Peanuts, Soy, Wheat, Fish, Shrimp, etc. Food preservatives Sulfite additives like sodium bisulfite, potassium bisulfite, sodium metabisulfite, potassium metabisulfite and sodium sulfite can also trigger asthma.
Tobacco smoke: Cigarette smoke contains different chemicals and gases that can irritate the lungs. Smoking increases your chance of getting asthma. Symptoms such as coughing and wheezing become worse when you smoke with asthma. Babies whose mothers smoked during pregnancy have worse lung function and increased risk of wheezing.
Heart burn: Severe heartburn, known as gastroesophageal reflux disease (GERD) and asthma often go hand-in-hand. The stomach acids reflux into the esophagus because the valve between the esophagus and stomach does not function properly. If the acid reaches into the airways, the irritation and inflammation can trigger an asthma attack.
Drugs: Certain prescription and over-the-counter drugs like aspirin and non-steroidal anti-inflammatory drugs (ibuprofen and beta blockers) may trigger asthma attacks.
Hormonal: In many women with asthma, the rise in progesterone and sharp decline in oestrogen just before menstruation increases the risk for asthma attacks by triggering bronchoconstriction. In case of men, low testosterone levels cause asthma because testosterone reduces the conversion of DHEAS (dehydroepiandrosterone sulfate) to DHEA. Decreased DHEA is believed to be the source of asthma.
Alcohol: alcohol can cause asthma to worsen. One possible reason could be that alcohol causes various degrees of acid reflux. Another reason is sensitivity to sulfites used mostly in wines and beers that can increase symptoms in people with asthma.
2. NON-SPECIFIC: Emotional Stress: extreme emotions such as anxiety, anger and fear induce stress which in turn changes heart-rate and breathing patterns. There is rapid, shallow breathing causing constriction of airways and this consequently leads to an asthmatic attack.
Exercise-induced – asthma triggered by exercise or physical exertion.
Extreme weather - Hot and humid weather or extremely cold weather causes asthma symptoms to flare-up.
Genetic predisposition – family history of allergies. Genetic tendency for asthma leads to susceptibility to be affected by external or internal trigger factors.
What are the symptoms of Asthma?
Most people with asthma have attacks separated by symptom-free periods. You may not have any asthma attack symptoms for weeks to months. Symptoms include:
Cough with or without sputum (phlegm) production

Chest tightness – pulling in of the skin between the ribs when breathing

Breathlessness

Wheezing – a musical, whistling or hissing sound with breathing.

begins suddenly
comes in episodes with symptom-free periods in between
worse at night or early in the morning
may subside on its own
gets worse when you breath in cold air
gets worse with exercise and heartburn
gets better with drugs that open the airways
If you or anyone you know experiences the symptoms below, it is an emergency and time to call a doctor:
Bluish colour of the lips and face

Decreased level of alertness, such as severe drowsiness or confusion

Rapid pulse

Severe anxiety due to shortness of breath

Sweating

Other symptoms that may occur are abnormal breathing pattern, stopped breathing and chest pain
What happens during severe asthma attack? What is Status Asthmaticus?
A severe, potentially fatal attack of asthma is called status asthmaticus. An acute asthma attack is potentially life-threatening because it may continue despite the use of your usual asthma medications (inhaled bronchodilators). The symptoms may include:
persistent shortness of breath and inability to speak in full sentences

breathlessness even while lying down

chest tightness and bluish tint to lips

feeling of agitation, confusion or unable to concentrate

signs of respiratory system failure

Very severe asthma attacks affects airways so much that the lack of air in your lungs does not cause a wheezing sound or coughing. Causes of status asthmaticus are unknown.  The patient may have a history of infrequent health care resulting in poor treatment of asthma and a history of intubation or hospitalization for asthma. Patients with poor mental health or psychosocial disorders are at a higher risk for a life-threatening asthma attack.
What are the types of Asthma
1. Asthma due to allergies: Allergic asthma is the most common type of asthma. Allergic rhinitis (hay fever) is inflammation of the inner lining of the nose due to increased sensitivity (allergy) to a substance. Your body's immune cells release histamines along with other chemicals leading to allergy symptoms. Most of the times asthma symptoms are triggered by allergic rhinitis. The muscles around your airways tighten (an effect called bronchospasm). The airways themselves become inflamed and flooded with thick mucus.
2. Exercise-Induced Asthma: Exercise-induced asthma is a type of asthma triggered by vigorous or prolonged exercise or physical exertion. Narrowing of airway begins five to 20 minutes after exercise begins, making it difficult to catch your breath.
Normally, the air we take in is first warmed and moistened by the nasal passages. But during exercise people tend to breathe through their mouths thus inhaling colder and drier air. In exercise-induced asthma, the muscle bands around the airways are sensitive to these changes in temperature and humidity. They react by contracting, which narrows the airway. This results in symptoms of exercised-induced asthma.
3. Cough-Variant Asthma: Severe coughing with asthma is the predominant symptom in this type of asthma. Asthma triggers for cough-variant asthma are usually postnasal drip, chronic rhinitis, sinusitis or heartburn (gastroesophageal reflux disease GERD). It is vastly underdiagnosed and undertreated.
4. Occupational Asthma: Substances found in the workplace cause the airways of the lungs to swell and narrow, leading to asthma attacks. The patient develops symptoms of asthma as the result of an irritant, not an allergic reaction. The most common triggers are wood dust, grain dust, animal dander, fungi or chemicals like ammonia. Workers at higher risk are bakers, detergent manufacturers, drug manufacturers, millers, those working with animals and in textile industry, etc.
5. Nocturnal (Night time) Asthma: Chances of having symptoms are much higher during sleep because asthma is influenced by the sleep-wake cycle (circadian rhythms). It can ruin sleep regardless of the time of day. Reasons may be due to any of these:
Increased exposure to allergens at night

Cooling of the airways

Reclining position – causes accumulation of secretions in the airways, increased blood volume in the lungs, decreased lung volumes, and increased airway resistance

Sleeping itself causes changes in airway function.

Hormones – follow a circadian (day-night) pattern. epinephrine maintains the relaxation and prevents the constriction of the bronchial muscles of the airways. It prevents the secretion of the chemical histamine which is responsible for the inflammation of the airways. Very early in the morning, the epinephrine levels are the lowest while that of histamine are highest.
When should I call my doctor for Asthma?
Call your doctor if:
your attack requires more medication than recommended

the symptoms get worse even with treatment

you have shortness of breath
You may need emergency treatment if the following symptoms occur:
Drowsiness or confusion

Severe shortness of breath even at rest

Chest pain

Bluish colour of the lips and face

Rapid pulse

Breathing difficulty

Severe anxiety
Diagnosis and Treatment of Asthma
Self care and Prevention of Asthma
You may also like to read:
For more articles on asthma, check out our asthma section. Follow us on Facebook and Twitter for all the latest updates! For daily free health tips, sign up for our newsletter. And to join discussions on health topics of your choice, visit our forum.