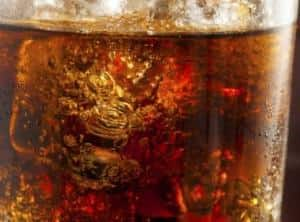 Did you know that drinking even one soft drink (350ml) increases your chances of getting type 2 diabetes by 20%? Or that it can also damage your liver and kidney and is likely to  cause cancer and dementia? That's right, the ubiquitous soft drink that's endorsed by celebrities across the world and claims to be synonymous with happiness has been considered by many to be a dangerous product.
The soft drink issue found its way into our nation's apex court today. The SC directed that the Food Safety and Standards Authority of India (FSSAI) to monitor and conduct periodic checks of all carbonated soft drinks as the issue relates to citizens' basic right to life. A bench of justices K S Radhakrishnan and A K Sikri passed the direction while disposing of a PIL that had sought constitution of a separate panel to regulate soft drinks to protect citizens from their 'deleterious effects'.
'The Food Safety and Standards Authority of India will conduct periodic checks of the carbonated drinks,' the bench said, adding the matter relates to the fundamental right to life guaranteed under Article 21 of the Constitution. The PIL alleged that carbonated drinks have 'serious deleterious effects on human health' and that no action had been taken to test and assess the risk posed by such beverages. 
According to a major study done by the Imperial College London, drinking even 350 ml of carbonated beverage a day is likely to raise your chance of getting type 2 diabetes by 20%. Researchers believe that it's not just weight gain that soft drink causes but it could also be causing an increase in insulin resistance.
Other researches have shown that sugary drinks can damage the liver and kidneys and are linked to the risk of developing cancer or dementia. Studies have also shown a link between soft drink consumption and higher heart disease and hypertension risk.  Professor Barry Popkin of the University of North Carolina had told the Sunday Times: 'If there is any item in our food supply that acts like tobacco, it is sugared drinks.'  Professor Nick Wareham, who led the Imperial team, told the Mail Online: 'Labels on sugar-sweetened beverages should be explicit about how much sugar they contain and should say that we should limit consumption as part of a healthy diet.'
Why we need to worry about soft drinks
American scientists Robert Lustig had called for sweetened drinks and food to be regulated in the same manner as tobacco. Earlier, New York City Mayor Bloomberg had tried to ban supersized sodas in his city but to no avail, the courts deciding that it impeached on their freedom of choice. It has long been hypothesised that it was the easy availability of sugar in our diet that made the entire race vulnerable to obesity.
Why do we crave sugar?
As human beings, we're designed to crave sugar since it contains glucose which is essential because it's an energy source that keeps the human body functioning. However, earlier sugar was only available in natural sources like fruits which limited the amount we consumed. The Industrial Age however made crystallised sugar readily available and now it's hard to find a society where sugar isn't readily available.
How much sugar do soft drinks have?
Now the problem is that soft drinks contain a lot of sugar, 350 ml will have 31.5 g of sugar. The American Heart Association recommends that adolescents consume between 21 and 33g of sugar per day for children, while adult women should have 25g and adult men 37.5g. One can of soda, actually has enough sugar to fulfil your entire day's calorie requirements without adding any nutritional value whatsoever!
Read more about causes, symptoms, diagnosis and treatment of diabetes.
Are celebs becoming the messengers of doom?
Most children and young adults are extremely impressionable and when they see their favourite icons – movie stars and sportsmen – promoting a soft drink they're likely to be influenced.  The production actually costs very less and if it wasn't for advertisements and marketing costs, soft drinks would have been far cheaper. Consider the stance taken against smoking and drinking alcohol.  You can't advertise those products and every time a character drinks alcohol or smokes on screen, there's a message that displays their hazards.
If we are to believe various studies, soft drinks have been found to cause obesity, diabetes, heart disease and dental decay. In fact, swap cancer for diabetes and obesity and they're just as harmful as cigarettes! Maybe we need a major war on soft drinks similar to the current anti-tobacco propaganda to curtail its harmful effects. (Read: A can of energy drink = 10 teaspoons of sugar)
Read more about causes, symptoms, diagnosis and treatment of heart disease.
Join us in our War on Diabetes.
You may also like to read:
For more on diabetes, check out our Diabetes section. Follow us on Facebook and Twitter for all the latest updates! For daily free health tips, sign up for our newsletter. And to join discussions on health topics of your choice, visit our forum.