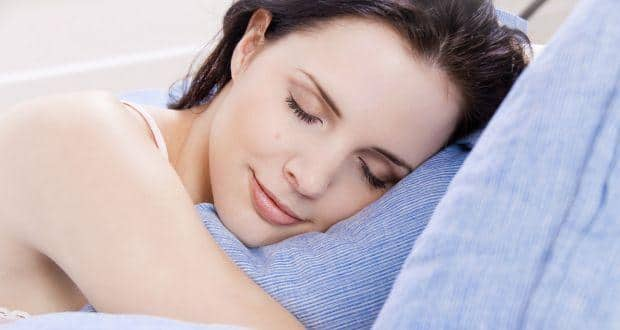 With rising stress and unhealthy lifestyles, a lot of people find it difficult to get enough sleep. While some people resort to sleeping pills, they are not at all healthy and could have dangerous side-effects.
Here are some of the rules you can follow to sleep soundly:
Set a seven days-a-week schedule: Go to bed at the same time every night and wake up at the same time naturally, including holidays. Choose a time that's a minimum of eight hours before you need to wake up and follow it for one week straight. If you still feel tired you need an earlier bedtime (try just 15 to 30 minutes more). Once you can get up in the morning alarm-free and feel alert most of the day, you've hit it just right.
Cut caffeine after 2 pm: Most people feel tired late afternoon and feel the urge to have caffeine. It will definitely perk you up but it could linger long after you've left work. (Read: Having trouble sleeping? Get help with these expert tips!)
Dim your devices: Many are addicted to checking social networking sites before sleeping. But the emitted light of the device is a problem. Avoid any electronics at least one hour before bed so that you don't need the sleep hormone. 
Don't sleep in: The most important thing about establishing a healthy sleep pattern is to wake up on time.
Nap strategically: A mid-day snooze often helps in optimising alertness, productivity and creativity.
Engage in physical activity: Physical activity is very important, people who do this often sleep better.
Think about sleep before sleeping: It is very important to prepare yourself for sleeping an hour or so before bed. (Read: Do you binge sleep on weekends?)
Not sleeping can make you age faster!
In a first-of-its-kind clinical trial, physician-scientists at University Hospitals (UH) Case Medical Centre, US, found that sleep quality impacts skin function and ageing. The study demonstrated that poor sleepers had increased signs of skin ageing and slower recovery from a variety of environmental stressors, such as disruption of the skin barrier or ultraviolet (UV) radiation. (Read: Beat insomnia with yoga)
Read more about causes, symptoms, diagnosis and treatment of insomnia.
Source:IANS/Huffington Post
For more articles on diseases & conditions , visit our diseases & conditions section. Follow us on Facebook and Twitter for all the latest updates! For daily free health tips, sign up for our newsletter. And to join discussions on health topics of your choice, visit our forum.