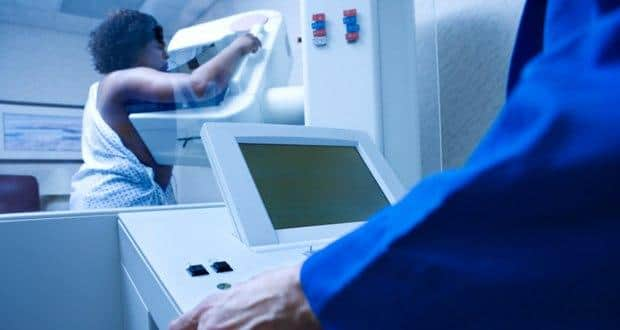 This picture is for representation only.
For a 45-year-old resident of South Africa, it was a relief when a hospital in Mumbai agreed to operate on a large lump in her left breast which she had been living with for the last two years. Investigation revealed it was a cancerous tumour weighing about 4.8kg, one of the heaviest according to doctors. It was diagnosed as locally advanced breast cancer.
'When Mary (name changed on request) came to us, we were surprised to see such a huge lump. We did her PET CT which showed locally advanced breast cancer as it hadn't spread to any other organs. She was given three cycles of chemotherapy upfront to reduce the tumour's size,' said Dr Indoo Ambulkar, oncologist at SevenHills Hospital.
She underwent mastectomy (surgery to remove a breast, performed either to treat or prevent breast cancer in high-risk patients) and removal of chest muscles. The cancerous growth was so huge that its removal and reconstruction took four-and-a-half hours. Post surgery, Mary will require more sessions of chemotherapy for three months followed by radiotherapy to complete the treatment.
'Mary will require post-operative radiotherapy to prevent further recurrence. The external beam radiotherapy is a local form of treatment delivered to the chest wall and regional lymph nodes after mastectomy. It continues for five to six weeks, five days a week,' said Dr Phoolkumari Talukdar, radiation oncologist, SevenHills Hospital. Recuperating at the hospital, Mary said, 'I am so relived. The constant pain has stopped and I am recovering now. India has great oncologists, and the SevenHills team helped me a lot, boosting my mental strength all the time.'
Read more about causes, symptoms, diagnosis and treatment of cancer.
'Breast cancer is such a disease which is seen by every practitioner of any speciality. Awareness among medical fraternity is important so that doctors suspect and advise early investigation for any breast lymph to get it detected in the early stages and treated systematically,' said Ambulkar.
Read more about causes, symptoms, diagnosis and treatment of breast cancer.
Content Courtesy: DNA Mumbai
For more articles on cancer, visit our cancer section. Follow us on Facebook and Twitter for all the latest updates! For daily free health tips, sign up for our newsletter. And to join discussions on health topics of your choice, visit our forum.