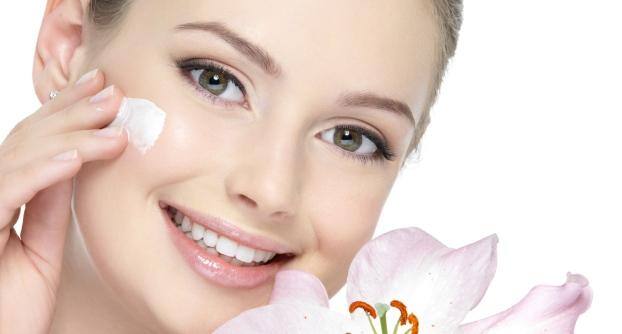 There's a common misconception that moisturizer should only be used by people who have dry skins. The truth is everyone needs to use them. Here's what dermatologist Dr Ruchi Agarwal has to say about moisturizers:
Should moisturizers be used by all skin types?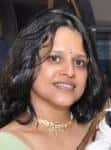 Dr Ruchi Agarwal: Moisturizers should definitely be used by all skin types. When we talk about moisturizers somebody who has normal to dry skin would need a slightly stronger moisturizer and somebody with a combination or an oily skin needs a water-based and very mild moisturizer. So one could always check the content and see for a water-based moisturizer or a gel-based moisturizer, especially for oily skin.
Moisturizing tips for different skin types
You need moisturizer for all skin types. Dry skin often demands plenty of cleansing and regular skin cell stimulation. Opt for moisturizers and lotions that contain essential oils and preferably vitamin A, C, D & E.  Petroleum jelly contains the most oil, which makes them a smart choice for really dry skin. Make it a habit of applying moisturizer before retiring to bed. Indulge in milk bath once in a while to experience the goodness of milk and its moisturizing ability. 
It's a myth that if you have oily skin you can skip the moisturizer. It sounds a little crazy to apply moisturizer to oily skin, but you need to replace the moisture on your skin that gets removed during cleansing. If you deprive your skin of moisture, your oil glands overproduce oil to compensate, making your skin more acne-prone. So it's important to keep your skin's moisture level balanced. Simply follow a washing-toning-moisturizing regime. Use lukewarm water to wash your face because it dissolves the oil more effectively than cold water and use soap. Unclog the pores by using astringents. Use water-based moisturizer to prevent your skin from getting dry without adding oil on it. Most people believe that ageing of the skin is inevitable and do not care much.
Many women these days are so concerned with anti-aging products they often overlook the power of a simple moisturizer. Skin that is moist simply looks better, so lines and creases are far less noticeable.
 How exactly do moisturizers help?
Moisturizers hold water in the outermost layer of skin (stratum corneum). They help treat your skin when it's dry and prevent it from drying out again. They also protect your skin from harmful elements in the environment. Main ingredients in moisturizing products are often humectants and emollients. Humectants work by absorbing water from the air around you. Some e.g. are urea, glycerin and alpha hydroxy acids. Emollients like lanolin, petrolatum or mineral oil smooth the appearance of rough skin by filling in spaces between skin cells. Emollients can be oil-based or water-based. Most moisturizers have animal-based additives such as milk protein, beeswax and animal fat. Vegan products contain synthetic moisturizers or vegetable glycerine. Other ingredients that may be included in moisturizers are preservatives, plant extracts, vitamins, minerals and fragrances.
Many people with oily skin also have acne. Treatments for acne can often dry out skin. Noncomedogenic moisturizers are less likely to cause acne breakouts as they don't clog pores. Protective moisturizers often contain emollients, antioxidants and sunscreens. Antioxidants fight free radicals that occur from sun exposure and pollution. Free radicals can destroy skin's collagen. There are some specialized moisturizers which can help fight wrinkles, fade stretch marks or fake a sun tan. The most common being anti-aging cream which typically contain collagen and elastin; proteins that help keep your skin toned and flexible. Moisturizers that claim to get rid of stretch marks have not been shown to be very effective. There are also skin-darkening moisturizers that give you a summer glow without exposing yourself to the sun's harmful UV rays!
 So whatever you do don't forget that moisturizer. 
Also read more articles on skincare:
For more articles on skincare, check out our skincare section. Follow us on Facebook and Twitter for all the latest updates! For daily free health tips, sign up for our newsletter. And to join discussions on health topics of your choice, visit our forum.