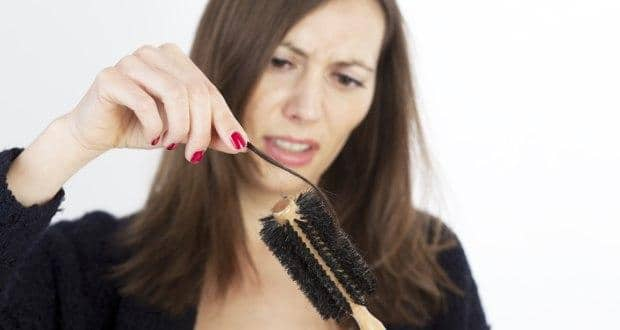 Women and men all over the world experience hair fall but when this becomes excessive, it can be distressing. After all, hair is one's crowning glory. In order to help you combat it, renowned experts list out reasons and tips to bring hair loss under control. Take a look:
According to Rod Anker, hairstylist and creative director of Monsoon Salon and Spa, 'Heat, humidity and pollution are scalp's worst enemies.' In order to protect your mane, make it a point to shield it from dust, etc. When stepping out, tie your hair and wear a hat or dupatta to cover it. Harmful sun rays can also affect hair. 
Dr Apoorva Shah, India's leading trichologist explains that hair follicles are nourished by blood vessels located within the scalp. A head massage with warmed oil stimulates blood flow to these follicles, moisturises the scalp and loosens dead skin cells that clog these follicles. This helps in hair growth. But he also warns that too much oil build-up on the scalp can cause hair loss so wash your hair with shampoo soon after. For people who have thinning hair, he also suggest using hair extensions. These are temporary, unlike the permanent type of attachment, which cause a lot of pull on the hair it is attached to. Wax, glue, adhesive or silicon rings are used to attach the extensions to hair. He also warns against excessive colouring, straightening, perming, etc which can cause hair loss. 
Aromatherapist Dr Blossom Kochchar advises people suffering from hair fall to apply a mixture of castor and sweet almond oil on the scalp with the help of a cotton ball and massage using light pressure of fingertips. She also advises eating calcium-rich foods like dairy products, nuts, tofu beans, green vegetables, etc to promote hair growth. 
Jawed Habib, a well-known hair expert, believes that oiling can do wonders for your hair. Not only does it promote hair growth, it makes the existing hair stronger from the roots and prevents hair fall, greying, etc. He gives tips to oil your hair the right way and also suggests specific oils for different hair types in his book Hair Yoga. 
Certain yoga asanas can also promote hair growth. These help cleanse your system and open blockages for proper oxygen and blood travel which then nourishes the hair follicles. Some of these asanas are kapabhati, balayam, anulom vilom. 
 If you already have excessive hair loss or bald patches then home remedies may not be the answer for you. According to  Dr Shuba Dharmana, a hair transplant surgeon, there can be several causes of hair loss. Some of these include — any acute or chronic condition such as diabetes which negatively affect the circulatory system, extreme weight loss using crash diets which sap out essential nutrients from the body, protein deficiency as the hair is made of a protein called keratin. She advises to visit a doctor who can examine the condition and accordingly suggest a treatment. Some of these are – hair transplants, hair tattoos, hair replacement, platelet-rich plasma therapy, etc. 

With inputs from ANI.
You may also like to read:
For more articles on hair loss, check out our hair loss page. Follow us on Facebook and Twitter for all the latest updates! For daily free health tips, sign up for our newsletter. And to join discussions on health topics of your choice, visit our forum.