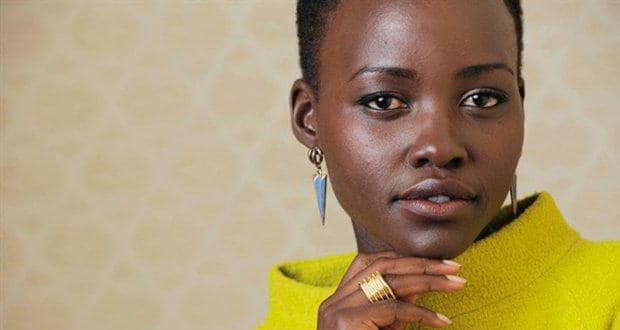 Actress Lupita Nyong'o who won the Oscar for the best supporting actress for her performance in 12 Years A Slave (which also won the best picture) at the 86th Annual Academy Awards, revealed that she was often teased for being dark-skinned, and she used to pray to god for a lighter skin during her adolescence. The star says she was so ashamed she couldn't even look at herself in the mirror, and added: 'Every day I experienced the same disappointment of being just as dark as I had been the day before.' 
The 31-year-old thought that having dark black skin was a curse, reports tmz.com. It was supermodel Alek Wek who helped boost her confidence because people like Oprah Winfrey praised her as a beautiful woman. Nyong'o says she ultimately learned that beauty comes in all shades and hopes to be an inspiration to other young girls with similar concerns.
India – the land that hates dark skin
The quest to get fair skin is not new to India as well. People who are dark-skinned are looked down upon by many and even considered inferior. Fairness creams are no longer restricted only to women, men too have a host of fairness products to choose from. The saddest part is, popular celebrities like Shah Rukh Khan, Shahid Kapoor, etc advertise these making the myth even more stronger that only being light-skinned can get you ahead in life. 
A country obsessed with this belief needs to take inspiration from icons like Lupita who now has accepted that skin colour does not matter in one's success. Being confident and talent is what it takes. Though this notion of 'being fair equates to success' has been drilled into our minds by various such creams, with products like skin-lightening creams for one's vagina as well, one can see baby steps of change in the society. 
Actress Nandita Das who is dark-skinned as well, supported a campaign called 'Dark is Beautiful'. Kangana Ranaut who was offered a huge amount to endorse a fairness cream, declined the deal to stick to her values. She told HT Cafe, 'Ever since I was a kid, I have never understood the concept of fairness. Especially, in such a case, as a celebrity, what kind of an example would I be setting for younger people? I have no regrets about turning this offer down. As a public figure, I have responsibilities.' Other celebrities like Ranbir Kapoor, Chitrangada Singh, Anushka Sharma, Esha Gupta too have joined the bandwagon of not promoting fairness products. There have been advertisements which show not-so-fair women at the peak of their careers and enjoying life just as any other skin-coloured person.
Another problem with such products is the unrealistic results they promise, usually a drastic change in one's skin tone within a few weeks. Not only does this promote a wrong belief, it can also harm one's skin if used excessively. Here's what experts have to say about the use of fairness creams.
A noted facial plastic surgeon Dr Debraj Shome believes that such products contain harmful chemicals which can cause serious damage in the long run. 'Certain skin-lightening products containing a chemical called hydroquinone are already banned for sale in the European Union, Australia, and Japan, amongst other countries as an over-the-counter (without prescription) ingredient. However, in Asia, skin whitening is a huge market. 
'By altering the skins natural structure and inhibiting the production of melanin, the skin's natural protection, the skin is more susceptible to skin cancer. Prolonged use of hydroquinone thickens collagen fibres damaging the connective tissues. The result is rough, blotchy skin leaving it with a spotty appearance. Mercury slowly accumulates within the skin cells striping the skin of its natural pigment leaving behind the tell-tale signs of grey/ blue pigmentation in the folds of the skin.'
'An analysis of the three most popular fairness creams in India revealed that only around 5-10% of the ingredients actually help in promoting fairness. The remaining ingredients actually act by moisturising and softening the skin, or by protecting against UV exposure. This makes the skin look a bit fresher, giving the appearance of a slight brightening,' says  Dr Kiran Lohia, dermatologist and founder of Cosmedic Skin Solutions. 
Thus, it is time people realise there is nothing wrong in being dark-skinned. It will need efforts from both ends — people who are fair-skinned should stop degrading others as inferiors and such people should be more confident about their appearance and not fall prey to such drastic result promising products. 
With inputs from IANS. 
You may also like to read:
 It's official, mercury in fairness products is really bad for you!
12 Hollywood and Bollywood celebs who embrace their imperfections (Gallery)
For more articles on beauty, visit our Beauty section. Follow us on Facebook and Twitter for all the latest updates! For daily free health tips, sign up for our newsletter. And to join discussions on health topics of your choice, visit our forum.