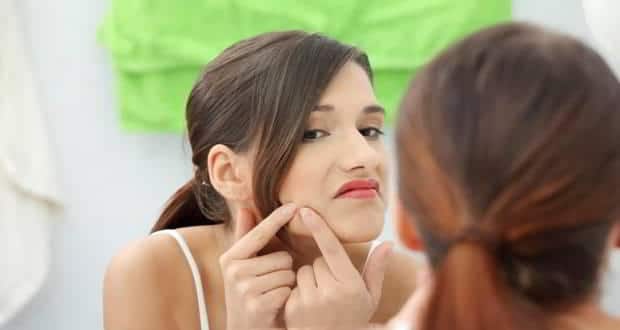 Treating acne requires patience and perseverance. Any of the treatments listed below may take a couple of months to start working. Unless there are side effects such as dryness or allergy, it is important to give each regimen or drug enough time to work before giving up on it and moving on to other methods. Many treatments are available for acne, including:
 1. NON PRESCRIPTION MEDICINES: The most common and most effective over-the-counter medicines for acne are Benzoyl peroxide and Salicylic acid available in many forms, such as gels, lotions, creams, soaps or pads. These medicines kill bacteria, dry up the oil and make your skin peel off.
2.  PRESCRIPTION MEDICINES:
Topical Antibiotics and Antibacterial: These include erythromycin (E-Mycin, Eryc), clindamycin (BenzaClin, Duac), sulfacetamide (Klaron) and azelaic acid (Azelex).
Retinoids: Retinoid cream or gel such as tretinoin and adapalene, are usually applied to the skin once a day. If you use a retinoid, you must avoid the sun or use a strong sunscreen because it increases your risk of getting sunburn.
Oral antibiotics: Doctors may start treatment with tetracycline (Sumycin) or one of the related doxycycline (Vibramycin, Oracea) and minocycline (Minocin). Other oral antibiotics that are useful for treating acne are cefadroxil, amoxicillin (Trimox) and the sulfa drugs.
Oral contraceptives: Some contraceptive pills like Estrostep have been shown to have modest effectiveness in treating acne.
Spironolactone (Aldactone): This drug blocks androgen (hormone) receptors. It can help some women with resistant acne. However, it can cause breast tenderness, menstrual irregularities and increased potassium levels in the bloodstream.
Cortisone injections: Doctors inject large pimples and cysts with a form of cortisone to make them flatten out fast.
Isotretinoin: Original brand name was Accutane (current generation e.g. Sotret, Claravis). It should be used for people with severe acne, mainly the cystic variety, which has been unresponsive to conventional therapies. The drug has many serious side effects and requires a number of unique controls before it is prescribed. Before taking isotretinoin, tell your doctor if you or anyone in your family has a history of diabetes, asthma, liver disease, heart disease or depression. Isotretinoin must not be taken if you are pregnant because it causes severe birth defects, including malformation of the head and face, mental retardation and severe internal defects of the brain, heart, glands and nervous system. It can also cause miscarriage, premature birth or death of the foetus.
3.  LASERS: Lasers can be used in treating acne, alone or in conjunction with photosensitizing dyes. It is not clear that their success is lasting. At this point, rather than as a substitute, laser treatment of acne can be used as an adjunct to conventional therapy.
4. CHEMICAL PEELS: Chemical peels are of modest, supportive benefit only. They do not substitute for regular therapy.
5. SURGICAL INTERVENTION: If the acne does not heal after a few days and produces cysts, then surgical intervention including chemical skin peeling maybe required for removal of eruptions and scars. Sometimes, removal or drainage of cysts may be necessary.
Several HERBS are well known for their anti-inflammatory properties. They can help the swelling and redness associated with acne. Some of these herbs include:
Calendula (pot marigolds): Found in ointments, liquids, and infusions
German chamomile (wild chamomile): A member of the sunflower family. Often seen in a tea form.
Witch hazel (ornamental plant): Its bark and leaves are used as an astringent.
Tea tree oil: It is very effective in killing bacterial strain associated with acne.
Herbal medicines like the paste made of cumin, paste of red sandalwood and turmeric made with milk, extracted juice of Aloe Vera to be taken internally twice a day, fresh juice of tender tulsi leaves to be applied externally daily and the paste of jatiphal (nutmeg) made with water are also very useful.
HOMEOPATHY treats the person as a whole. The treatment focuses on the patient as a person, as well as his pathological condition. Few e.g. are:
Sulphur: Most often indicated remedy, especially if chronic. The skin is rough and hard and the acne is associated with comedones and constipation.
Sanguinaria: Useful remedy in acne, especially in women with scanty menses and irregular circulation of blood.
Kali bromatum: Acne on the face, neck and shoulders.
Antimonium crudum: Small red pimples on face. Acne in drunkards with gastric derangements, thirst and white-coated tongue.
Antimonium tartaricum: Obstinate cases, with tendency to pustulation, are curable with this.
Berberis aquifolium: It is useful in persistent acne on rough skin.
Asterias Rubens: For pimples on the face at the age of puberty.
Nux vomica: When skin is red and blotchy. Body burning hot, especially face.
Ledum palustre: Dry pimples on forehead. Red nodules or boils on forehead. Dry skin.
AYURVEDIC remedies are Kumkumadi Lepam, Saribadyasava, Acnenil capsules, RS Forte syrup, Rasana Forte capsules, etc.
What can be done about my Acne scars?
If your acne has gone away but left you with permanent scarring, several options are available. These include surgical procedures to elevate deep, depressed acne scars and laser resurfacing or dermabrasion that can help acne scars look better and feel smoother. Ask your doctor about them. The best treatment for you depends on the severity of scarring. Your doctor may refer you to a plastic surgeon.
Do-it-yourself tips to  prevent acne/pimples
Also read more articles on skincare:
For more articles on skincare, check out our skincare section. Follow us on Facebook and Twitter for all the latest updates! For daily free health tips, sign up for our newsletter. And to join discussions on health topics of your choice, visit our forum.