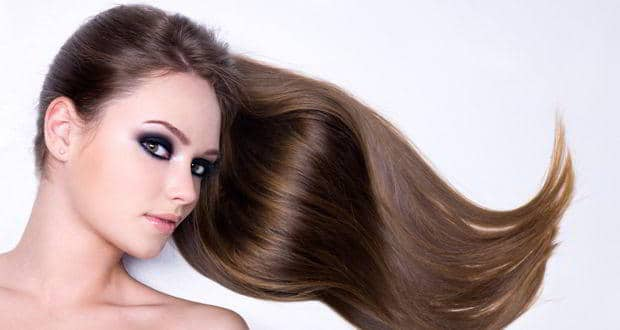 Keratin hair treatment is commonplace these days in almost all salons – big or small. It not only promises to make your hair smooth, shiny and frizz-free, it also makes it straight but not in an unnatural-looking, poker-straight strands. It softens your curls and with the help of other chemicals, helps retain the look for a good few months. Here's what happens in a keratin treatment.
What happens in a keratin treatment?
During the treatment, hair is shampooed and blow-dried, after which the solution is applied with a brush and combed through the hair, and allowed to absorb for about 20 minutes. Hair is then blow-dried once more and flat ironed and the oils of the treatment will set into the hair within a few hours – so static strands are normal at this time. Rod Anker, Creative Director of Monsoon Salon and Spa also advises that the hair must be kept straight for 72 hours, without using any accessories, as it may disturb the process. (Read: Manage curly, dry hair with these home remedies and tips)
Other benefits
Human hair is said to be as strong as the horn of a rhino, as both are made of the same protein, keratin. Keratin is now being used not just to straighten the hair, but also fortify them. Rod said that keratin does not make the hair straight, even though it may appear straight for some time but the objective of the treatment is to reduce frizz, curl and help the hair become more manageable. He added that it washes out after sometime, therefore 3-5 months is typically the length of the time that it lasts.
Who should opt for this treatment?
People who blow-dry their hair too much or have curls they find unmanageable can opt for this treatment. Keratin will help keep the frizz away and reduce your usage of strengtheners.
But stay away during pregnancy or if your hair is too damaged and weak from excessive colouring.
Is it safe?
There has been a debate about the use of formaldehyde or formalin in this treatment which bonds with the hair strands and retains keratin's effect on the hair. It can have adverse reactions and also might be carcinogenic.
According to FDA and OSHA (Occupational Safety and Health Administration), these products are safe to use unless the levels don't exceed the set limits and they normally don't. (Read: Colour your hair your favourite shade with henna)

You need to be aware that products used in keratin-based hair-straightening that may contain high levels of formaldehyde. It is of some concern because formaldehyde is a known carcinogen. It can also cause general sickness, runny nose, eye irritation, itching and headache. Go to a reputed salon and choose good brands. Make sure the salon stylists aren't adding extra formaldehyde or formalin. There are formaldehyde-free products as well but it will contain a different chemical giving the same effect. If you have an allergic reaction after the procedure then do inform the salon about it and visit your doctor at the earliest. 
With inputs from ANI. 
Also read these articles on haircare:
For more tips on haircare, check out our haircare section. Follow us on Facebook and Twitter for all the latest updates! For daily free health tips, sign up for our newsletter. And to join discussions on health topics of your choice, visit our forum.