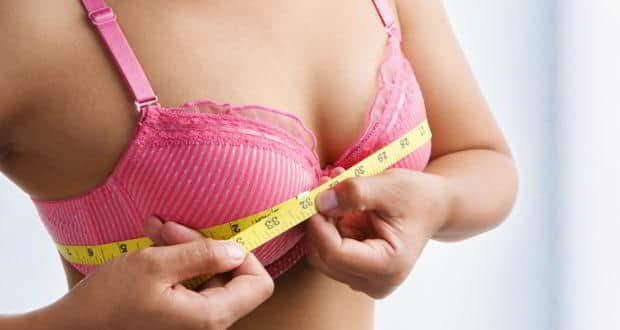 Finding the right bra for yourself is no less than an achievement. It requires effort, time and a keen eye to hunt down the perfect one. Firstly, there are dozens of brands to choose from, and then comes an array of styles. Strapless, full-cup, demi-cup, underwire, padded, non-padded – the list goes on. Depending on the dress or top you plan to wear, you will need different styles of bra to give you the desired shape and support and the size too will vary slightly. Reports show that almost 80% of women wear a bra of the wrong size. This can have many health implications in the future as ill-fitted bras can cause excess pressure on the breast tissue. So always wear a bra that fits well and provides ample support to your breasts. Here's a guide to help you choose the right one:
Choosing the right size
Going to a standalone lingerie store might be a good idea than going to a big mall as you can get personalised help from the sales staff. Ask them to measure you properly to know your right size.
If you find that embarrassing, measure yourself at home before you go to a store. Here's one way to do it. Wear the best fitting bra you have and measure the fullest part of your breast and note the measurement. Next, measure just below your bust-line – if it is an even number like 32, add 4 to it making it 36 in, and if it is an odd number say 31, add 3 to it making it 34 in. This is your band size.  Subtract your band size from the number you got earlier of the fullest part. This difference is your cup size. 1 = A, 2 = B, and so on. If your band size is 36 in, the fullest part is 34 in, then your bra size will be (36 in – 34 in = 2, 2 =B) i.e. 36B. You can take this to be your standard size but different styles and brands of bras fit differently so there will be slight difference in the size.
Choosing the right style
If you are small-busted, opting for a padded bra is a good option as it will enhance your curves. You can also try a demi-cup underwire bra which will give your breasts a good lift. There are also maximiser bras which have extra padding to provide a fuller look. If you are large-busted, you should opt for non-padded bras. Full cups will hold them better and straps that are wide will provide better support. A non-padded underwire bra is also a good option.
If you are planning to wear a t-shirt, opt for a t-shirt bra. A strapless bra is a good option for a strappy dress but make sure your bra fits snugly or it can fall off. A new bra rage in the West is the 'boob glue'. It is an uplifting adhesive which one can apply on the breasts to get a good cleavage without having to wear a bra.
Testing your bra
Once you figure out your size, pick a bra you like and get ready to test it. Fasten it on the loosest hook and loosen the straps. If you have the right bra, you wouldn't have to tighten the straps more than halfway. The band of your bra should not ride upwards or be too tight. Try putting a finger inside the band to test this. Look down between your breasts – there shouldn't be any gap between your body and the band. It should stick to you without putting any pressure.
See if your breasts bulge out of the cup. The wire of the bra should sit just below the breasts and not on them and the tip should be off your breasts, under your arm. After you try it on, move your arms around, bend etc to see the comfort and support of the bra. It should remain firm. Now wear a tight top on this bra and see the shape of your breasts in the mirror from the front and side angles.  
If it fits you perfectly after passing all these tests, rejoice, as you have found your perfect bra. It is a good idea to buy two to three bras once you find the right one. They can be of different colours and patterns. Do not go bra-shopping if you are in a hurry as you will end up spending on the wrong one and always wear something comfortable as you will have to change many times till you find the perfect one. Good luck!
Enjoyed reading this? Also read articles on PMS, pregnancy cravings, weight training.
Tired of reading? Check out our YouTube Channel