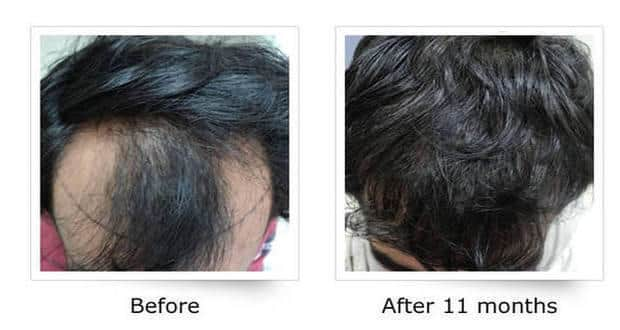 You've tried everything – lotions, potions and pills – but nothing seems to stop that receding hairline. Don't you wish there was something you could do once and for all and get back your crowning glory? There is one sure-fire solution and that is hair transplantation – a one day procedure that will do away with your baldness permanently. Dr Akshay Batra, Senior VP, Trichological Society London and Director B Perfect answers some common queries about hair transplantation.
How does hair transplantation work?
How it works is we take hair from other areas of the head which has more dense growth like the back of the scalp and transplant it in the balding region, thus creating new hair. After hair transplantation, you can get your own natural hair growing back on the scalp – permanently.
Is hair transplantation safe?
There are absolutely no side effects. The procedure is so comfortable (under local anaesthesia) that you can watch TV, read a book or talk to your friends on the phone while it is underway.
When can I see the results?
Though you can see the transplanted hair immediately after the surgery, it would take around 9-12 months for it to grow to your hair's normal length. That is when you would be able to appreciate the actual results.
 How do I maintain the transplanted hair?
You do not need any special maintenance for the transplanted hair. It can be washed, combed, oiled, cut and styled normally giving natural and excellent aesthetic results.
 Is hair transplantation expensive?
It is a lifelong investment for your self-image and self-confidence. In order to bust the myth of it being an expensive procedure, B Perfect has introduced a special offer of hair transplant for only Rs 70,000 for unlimited number of hair and using the latest microscope – without any hidden costs.
You may also like to read:
For more articles on hair loss, check out our hair loss page. Follow us on Facebook and Twitter for all the latest updates! For daily free health tips, sign up for our newsletter. And to join discussions on health topics of your choice, visit our forum.